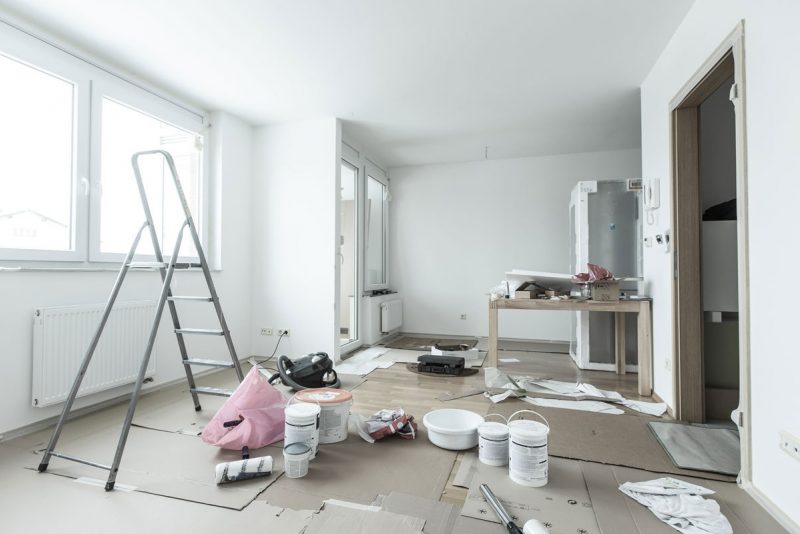 Sometimes you may find a home that isn't quite what you're looking for but has the potential to be a home of your dreams with some repair or renovation. You can roll the cost of the purchase or refinance in with the cost of the repairs with a refinance loan that may save you both time and money.

Start Now
HomeStyle Renovation Loan
Borrowers can use HomeStyle renovation loans to help pay for remodels, repairs, renovations, or energy-efficiency improvements to a variety of properties: primary residence, second home, or investment property. There are no minimum dollar requirements on improvement values or restrictions on the type of repairs covered with a HomeStyle renovation loan. However, any improvements or repairs must be permanently affixed to the real property, contribute to the property value, and be completed by a licensed contractor.
Limited 203(k) Rehabilitation Mortgage
FHA Limited 203(k) renovation loans can fund your new home and provide up to $35,000 (including a contingency reserve) in funds to help make non-structural repairs or renovations to your home. These kinds of improvements might include updating a kitchen, adding new flooring, remodeling a bathroom, purchasing updated appliances, or repairing a roof.
Standard 203(k) Rehabilitation Mortgage
If you need more than $35,000 in renovations to your home or need to make structural repairs, it's likely that the 203(k) Standard FHA loan is the right answer for you. This program removes restrictions put in place by the Limited 203(k) option and allows for more major improvements to your home. A Standard FHA 203(k) can provide borrowers with additional funds (subject to final inspection prior to disbursement) to help with improvements like pool repairs, landscaping improvements, and moving or removing walls.