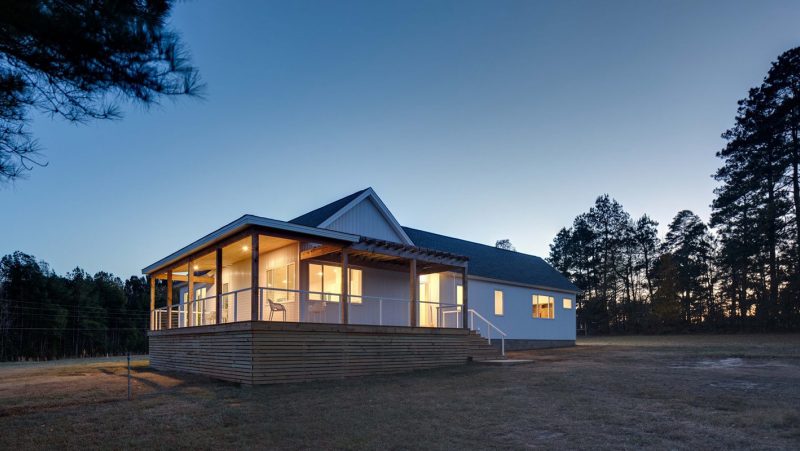 If you're a borrower located in a designated small town, suburb, or exurb, the US Department of Agriculture (USDA) offers a guaranteed home loan that might be right for you. This program help eligible low- to moderate-income families reach the goal of homeownership by offering no down payment options.
Get Started
USDA Loan Benefits
USDA loans come with flexible requirements and feature:
100% financing + a required guarantee fee = 102% of the home's appraised value
Low FICO score requirements
Low interest rates
Low closing costs
Allowance of gift funds to be used for closing costs
30-year, fixed-rate mortgages
A jumbo loan (also known as a non-conforming mortgage) allows borrowers to purchase more expensive properties with loan amounts above the limit for conforming mortgages set by the Federal Housing Finance Agency. For most of the country, the limit on a conforming conventional is around $453,100. A jumbo loan might be the right solution for borrowers who don't have sufficient funds to bring the loan amount under the conforming limit but who do have low debt-to-income ratios (DTI) and high credit scores.
USDA Loan Eligibility
Eligibility for USDA-backed mortgages is based on a few factors like property size, location, and condition along with borrower items like income. Some additional requirements include:
Property located in a USDA designated rural area
Low FICO score requirements
Maximum loan limits that vary by location
Total income of household members can be up to 115% of the area's average income
Mortgage plus taxes, insurance, and annual guarantee fee must be a payment amount affordable by the household