Article Excerpt
Here are some gift ideas for Father's Day: from basic all-in-one homeowner tool kits to cool and useful tools he probably doesn't have yet.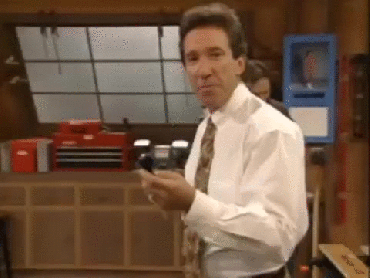 Most likely you've collected a handful of tools for simple tasks, but now that you're a homeowner you may want to expand your toolkit for maintenance tasks or DIY home improvement projects. With the right tools (and a good YouTube video!) you can DIY with confidence.
The Basic Toolkit
All-in-one toolkits are a great way to begin building your home maintenance arsenal. These kits include the most used tools in a handy, easy-to-store pouch or case, and they tend to be quite affordable when compared to what you would pay if you bought them individually.
Most basic kits contain many of the same items — hammer, two types of pliers, a ratcheting screwdriver with bits, a level, tape measure, and so on. If you do specialty work, any toolkit you buy is going to be incomplete for your needs. But for most people who simply need to tighten a loose cabinet door, hang some pictures or otherwise putter and tinker, here are a couple of highly rated options available online.

All-in-One: BLACK+DECKER 20V Max Drill and Home Tool Kit
This kit includes the basics, but it also comes with a 20v lithium drill for more serious projects. From a drill bit measuring just 1/16" all the way to attachments large enough to drill a recess for a doorknob, this kit comes with every carpentry bit the average DIY type will need. And all of it tucks into a soft-sided pouch.
For the Car Enthusiast: DEKOPRO 158
Despite the word "household" in its title, this toolkit is also useful for the auto enthusiast given its multiple wrenches, ratchet, and socket heads. The selection of socket heads is especially useful for car dads. There is a conspicuous absence of standard pliers, however, and the addition of a level would've been nice.
If you're planning projects requiring cutting wood, all-in-one kits do not include any type of saw. A basic handsaw is affordable and will handle many tasks, while an electric circular saw is easier to use.

Specialty Tools
Take Dad's basic toolkit to the next level with these specialty items that are both useful and just plain cool.

Digital Laser Tape Measure
Replace his old-school tape measure with this digital version. It combines a 131.2 ft. laser distance and a 16.4 ft. auto-lock tape measure. The laser actually takes measurements all by itself - up to 130 feet! Automatic shut-off helps to preserve battery life.
MagnoGrip Magnetic Wristband
This wristband holds screws, nails, scissors, and other small tools so they are handy and don't get lost. Instead of holding screws and nails between your teeth as both hands are busy, take this safer route. It's perfect for DIYers who sometimes need an extra hand. Made of ballistic polyester, it is exceptionally durable and can be used indoors and outdoors.

Stud Finder
Not only does this product give Dad the opportunity to make "stud" jokes, but it also helps keep him from destroying walls while trying to hang your 50 lb mirror. It uses a combination of radar and 3D imaging technology to look through solid surfaces, such as walls, ceilings, and floors. It detects studs, water pipes, wiring, and more.
Portable Air Compressor
This handy tire pump may not fit in Dad's toolbox but he'll be glad to have it when he needs to air up car or bike tires, or that huge pool floatie the kids love. It plugs directly into the car's power socket and only takes about four minutes to get an average pump. It has an LED display to help avoid over-inflation and comes with three nozzle adapters.
Portable Power Station
Keep your devices charged during power outages or while camping. According to one Texas Amazon reviewer he was able to use a heater, lamp and charge his devices for about eight hours during our ice storm earlier this year. It's powered by lithium-ion batteries that are charged with an included wall charger. Optional solar panels are available.