Article Excerpt
Curb appeal will not only make your home more inviting, but will increase its value as well. It is easier than you think to update and upgrade your home's appearance.
We've all seen enough HGTV to have heard of curb appeal, but what does it really mean? Simply put, curb appeal is the measure of how attractive your home looks from the street. Most use curb appeal when talking about a house that is potentially for sale, but it is also important to the overall satisfaction and comfort of your home. Adding a splash of your own personality is what makes your house a home, and the exterior can be just as important as the interior. Below are a range of options, starting with the most budget conscious and easiest, then moving into more involved and expensive projects.

1. Pressure Washing - Just Some Water, Soap, and Elbow Grease
Your home may be dirtier than you think. No, we aren't talking about the dust bunnies under your couch... we're talking about the exterior, porch, and driveway. One of the quick and easiest ways to make your home feel new again is to pressure wash your home and surrounding areas.
Over time, dirt, grime, and mold can accumulate on surfaces, making them appear dull and aged. Renting a pressure washer, or even hiring a professional service, can strip the grime away and leave behind a brand new house. While focusing on the siding can make the largest impact, cleaning your walkway, driveway, and porch will also help to boost your overall curb appeal.

2. Landscaping - The Bane of the Brown Thumb
The lawn and landscaping is the first thing visitors will notice when seeing your home. Investing just a little time and effort into landscaping can have huge dividends and boost your curb appeal.
The first and most important step for landscaping is to keep a well manicured lawn. Keeping your lawn mowed and edged will have it looking neat and tidy all year round. Take it even further by trimming overgrown bushes and trees. But be careful – a professional should help with the larger trees to avoid injury.
Want the perfect finishing touch for your home's landscaping? Plant flowers or shrubs for a pop of color! Be sure to research plants that are appropriate for your climate and be aware of any special care they require. Once planted, surrounding them with fresh mulch and a scattering of rocks can really tie it all together. A tidy, well-maintained landscape can breathe new life into your home's appearance.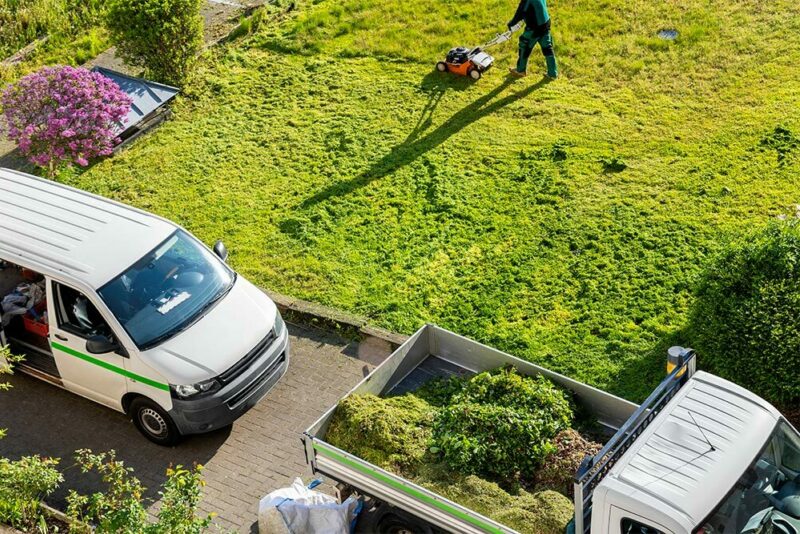 3. Mailbox - You've Got Mail
Lately, the only mail we worry about is the Amazon package that is waiting on our porch for us when we get home. But the occasional letter or bill will still be waiting for us in our mailbox! Sometimes, little details can make a big difference. Swapping out your old mailbox for a new, stylish one can add a touch of personality to your house. You can take out that boring black mailbox and swap it for something that matches your home's aesthetic. Take things even further and add a planter to the base to tie it back into your new landscaping job.

4. Painting - Channel Your Inner Bob Ross
Your pressure wash may have only opened your eyes to the horror that is faded and peeling paint around the exterior of your home. In this case, a fresh coat of paint can make all the difference. While painting the entire exterior of your home can be more expensive than other options, it can offer a huge transformation.
Choose a color scheme that complements the architectural style of your home and blends well with other houses around you. While it's possible to paint a home yourself, a professional will usually do a quicker and tidier job of it. But if you want to take it on, you will need to rent a paint sprayer from a retail store, calculate how much paint you will need, get proper attire, and watch a few YouTube videos before you dive in. But be careful – painting your exterior can offer such a huge transformation that you just might drive right past your house on your way back from work!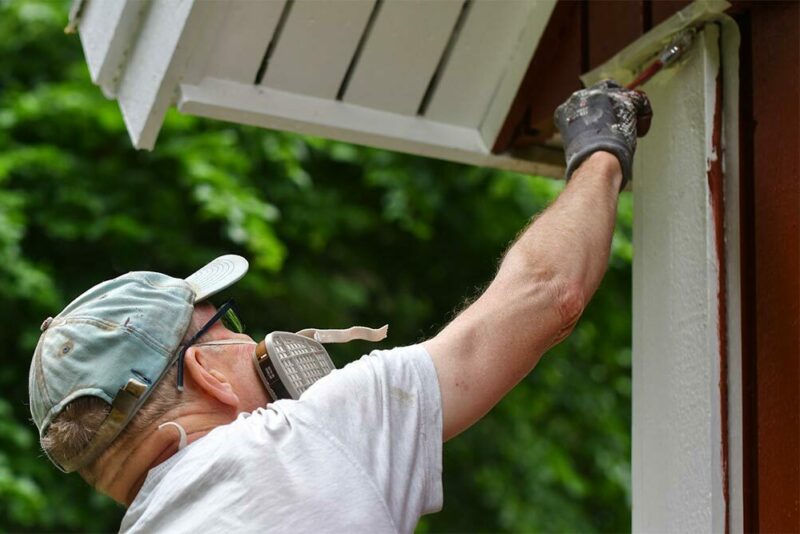 5. Fencing - Not Just for Keeping People Out
If your house has a fence, updating or refinishing it can significantly increase your curb appeal. Over time, fences can become weathered or fall into disrepair and distract from your home's overall aesthetic. If slats are loose or have fallen off, repair any of those broken sections by screwing or nailing them back into place. While you have that pressure washer, it is a good idea to give your fence posts a good wash as well. After they have been washed and dried, you can refinish the slats with a fresh coat of paint or stain to bring some life back into them.
But if your fence is just too far gone, consider replacing the entire fence through a local fencing company or contractor. As with any hired professional, be sure to vet your potential repairman first and carefully check their online presence for reviews or any glaring issues. While at it, consider decorative elements such as lattice panels or finials to elevate your fence's appearance. A well-maintained fence not only enhances aesthetic appeal, but also provides a sense of security and privacy for your home.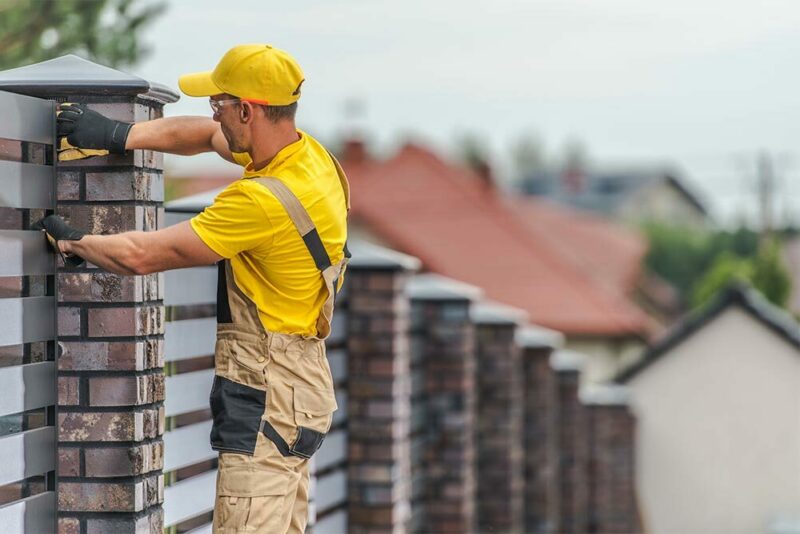 Use Curb Appeal to Your Advantage
Enhancing your home's curb appeal doesn't have to be an overwhelming, expensive task. By starting with budget-friendly options like pressure washing and landscaping, you can make huge strides in updating your home's appearance. If you have more time and money, you move towards larger commitments like installing a new mailbox, painting the exterior, or updating your fencing. Remember, the goal is to create an inviting exterior that reflects the pride you take in your home.
Boosting your curb appeal can also drive the value of your home up. And if you're looking to sell, you'll need a place to go, too! The mortgage professionals at The Wood Group of Fairway are ready to help you through the entire homebuying process, finding you a mortgage option that fits your needs. Get started on your free mortgage pre-approval today!