Article Excerpt
Moving is no fun, but help is available. Learn more about what it would cost for you to move from one Texas city to another.
Moving is a pain. While it's often exciting to get set up in a new house, the actual process of packing and moving is rarely any fun. Most people have some experience with moving at least within their city. Moving between cities presents extra challenges, but you don't have to go through it alone. Many services are available to help you at every step of a typical move. What are those services and how much do they cost? Let's look at a hypothetical move across Texas to see what you might be able to expect.
In our example, the Smiths are a family of four. They're moving out of a 2,000-square-foot, 3-bedroom home in Houston and heading to a larger home in San Antonio. The family consists of two parents, a teenager, a tween, a dog, and a cat. They own a "normal" amount of stuff — two cars, furniture, clothes, books, dishes, artwork, and so on - but nothing truly complicated like a grand piano. They need to load up all of their stuff and move it roughly 200 miles across the state. They can hire professionals for every step, or they can DIY some or all of them.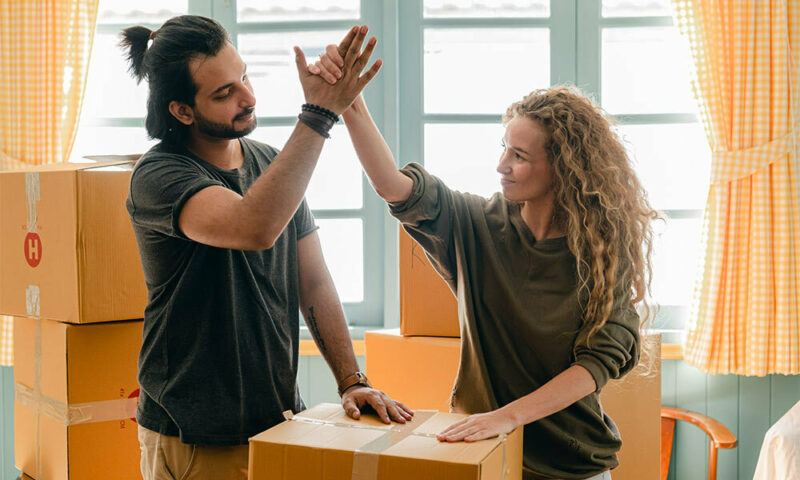 Packing your Stuff
You can pack your stuff yourself or have the professionals do it. The cost for the Smiths could run from around $500 to $2,000.

Packing Supplies
Most people pack for themselves. This means buying packing supplies — boxes, packing paper, tape, etc. The packing calculator at Moving.com estimates a cost of $582 for the Smiths.
Professional Packers
Packers may charge by the hour or the room. HomeAdvisor estimates that packing a three-bedroom house would take at least twelve hours at $50 to $120 per hour.
Loading the Truck
This step has two components: (1) renting a truck or container and (2) loading it. Truck rental could cost $100-200 per day, while movers would likely charge $50 to $120 per hour. The Smiths' three-bedroom house could take 6-8 hours to move, making the total cost anywhere from $300 to $960.

Renting a Truck
You can rent your own truck from a company like U-Haul. The Smiths could rent a 26' truck from U-Haul for about $200 per day, with the understanding that they would return it to a U-Haul location in San Antonio.
Renting Portable Moving Containers
Several companies, such as PODS, will let you rent a portable unit that you may load at your own pace. When you are finished, they will come pick the container up and either store it for you or deliver it to a new destination. A 16' container from PODS costs around $175-200 per month. For a short-term rental, the company may charge a pickup and delivery fee of around $75.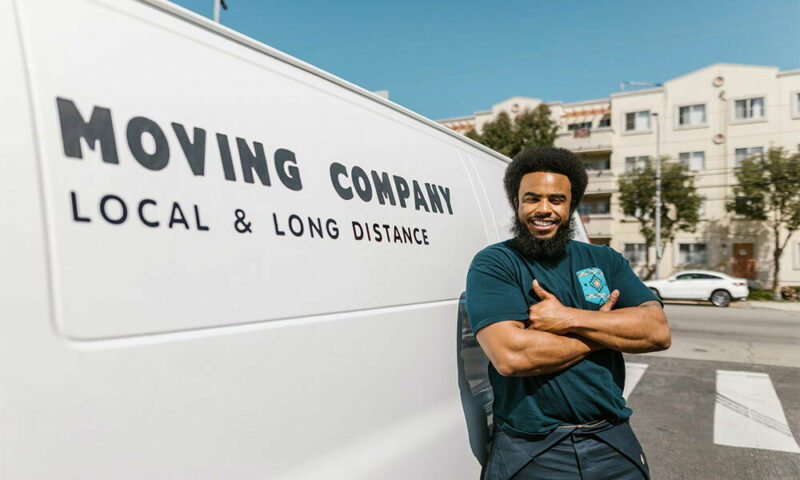 Photo by RODNAE Productions from Pexels
Professional Movers
As with packing, movers will likely charge you by the hour for this service.

Moving your Stuff
The cost of actually transporting your stuff might be included in the cost quoted to you for loading the moving truck. You can expect charges by the hour and the mile. The Smiths could be looking at another $500 to $1,000 for this step if they go with the professionals.

Driving the Truck Yourself
You will have to pay for gas, obviously. Some rental companies may charge you if you go over a certain number of miles, or drive a significantly greater distance than the trip you described to them.
Professional Movers
When you hire movers to transport you stuff, you may end up paying both by the hour and the mile. Also, this is the point in the move when you are entrusting your belongings to someone else. You want to research moving companies to find a reputable one and avoid moving scams.
Storing your Stuff (optional)
Sometimes, when moving a long distance, you can't move into your new place right away. You may have the option of storing your stuff in the meantime.

Portable Storage
As mentioned above, PODS and other companies will store the portable containers they provided you for as long as you need.

Boarding Your Pets
You may also need a place for your pets to stay. Pet boarding businesses can charge anywhere from around $10 per day for bare-bones accommodations to $75 or more to pamper your pets.

Unloading your Stuff
Finally, once you have arrived at your new home, you might want help unloading your stuff. The cost for the Smiths to unload their belongings will probably be about the same as what they paid to load them earlier.

Total Costs
Let's assume the Smiths opt for a fairly simple move. They pack themselves, hire movers to load a rented U-Haul, drive themselves to San Antonio, and have movers unload. They might be looking at the following:

| Packing Supplies | $500 |
| --- | --- |
| 26' U-Haul rental x 2 days | $400 |
| Loading the U-Haul (6 hours at $50/hour) | $300 |
| Gas (200 miles, 10 mpg, $3/gallon) | $60 |
| Unloading (6 hours at $50/hour) | $300 |
| TOTAL | $1,560 |