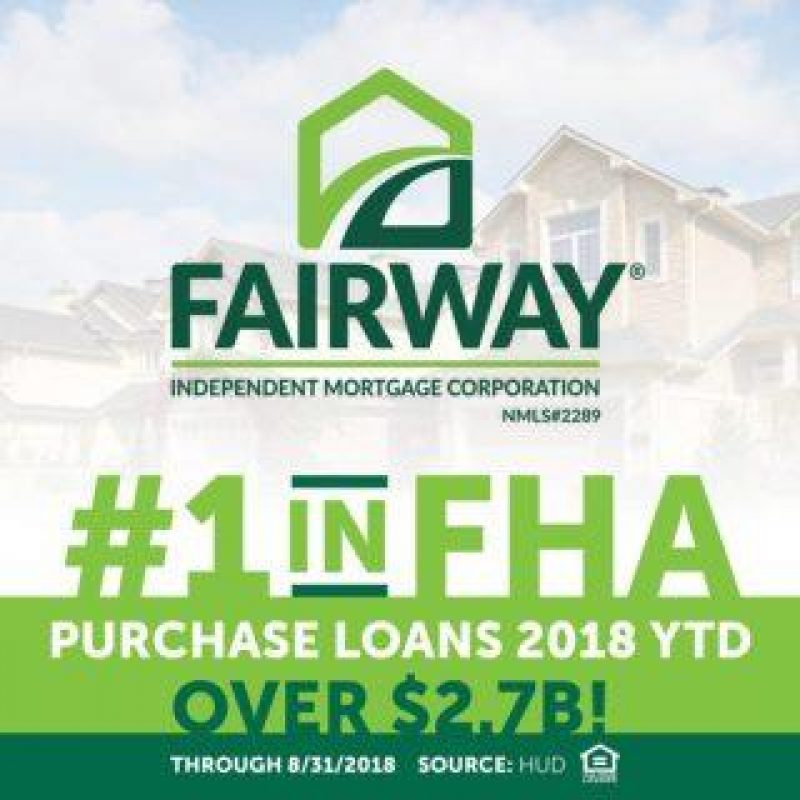 Fairway Mortgage climbs to #1 in FHA purchase loans
As you may know, The Wood Group of Fairway is a branch of Fairway Independent Mortgage Corporation. With 13 office locations all across Texas, we've outgrown that branch designation a bit, but we're honored to be part of such a great team.
In 2017, Fairway was the #3 FHA mortgage lender in the country. It was definitely something to be proud of, but there was room to grow.
In 2018, Fairway is currently ranked #1 for FHA purchase loans with over $2.7B funded so far! As one of the best options for first-time homebuyers, leading in FHA loans and serving first-time buyers is something we're very proud of.
In 2018, Fairway is currently ranked #1 for FHA purchase loans with over $2.7B funded so far!
What could you buy with $2.7B?
You can probably imagine how you'd spend a million dollars. Maybe you'd buy a house or two, a couple of cars, and a dream vacation. But $2.7 billion is a different story. It's hard to put that amount into terms you can easily comprehend.
Here are a few ideas on how to spend $2.7 billion:
Buy a new refrigerator, washer, dryer, and microwave for every person in Austin.
There are 950,715 people living in Austin. If you bought a brand new set of appliances for everyone, you'd still have $608M left over!
Hire a housecleaner for everyone in Texas.
With $2.7B, you could do your fellow Texans a favor and hire them a housecleaner. Even with premium maid services charging $90 for two hours of work, you'd still have money left over.
Buy your very own town.
You could buy 14,308 houses worth $188,700 each and create a little town of your own. Then, you could invite 14,308 families from Oklahoma to move here and see what living in a real state is like.
Why do FHA buyers choose Fairway?
Buying a home can be complicated – especially during your first purchase. You need an experienced team to answer your questions, provide unmatched service, and make sure you close on time.
Maybe you need help with your credit score or a plan helping you qualify to purchase a home. And when you've found the house you want, speed can be the make-or-break factor when competing with another buyer. Sometimes, new borrowers need help with their credit score and other approval requirements.
As the nation's #1 FHA lender, we meet and exceed the needs of first-time homebuyers.