Article Excerpt
Texas likes to do things big, and that includes our 4th of July celebrations. Learn more about some of the biggest events in the state that day.
Texas is one of the few states that gets to celebrate two independence days. The nationwide Independence Day, known more familiarly as the 4th of July, is the date the United States became a nation. Texas Independence Day, which falls on March 2, marks the day Texas declared itself independent from Mexico in 1836. We don't celebrate Texas Independence Day nearly as much, though. It's not even a full state holiday, while the 4th of July is.
Since we do all of our independence celebrations on one day of the year, and since everything tends to be bigger in Texas, it makes sense that we'd have some big 4th of July celebrations. Here are a few of the biggest you'll find in 2023.

Austin: Willie Nelson's 4th of July Picnic
Willie Nelson is a Texas institution. He celebrated his 90th birthday in April, and this year also marks the 50th anniversary of his legendary 4th of July Picnic. The first picnic took place on July 4, 1973 at the Hurlbut Ranch in Dripping Springs, about 20 miles southwest of Austin. While the picnic hasn't taken place every year since then, it has become a fixture of 4th of July celebrations in Texas and other states. He has held picnics in Missouri, Oklahoma, Georgia, and Washington. The most frequent venues, though, have been in Austin, Luckenbach, and Fort Worth.
This year's picnic will be at Austin's Q2 Stadium. Willie plans on performing along with other legendary musicians like Dwight Yoakam and Asleep at the Wheel.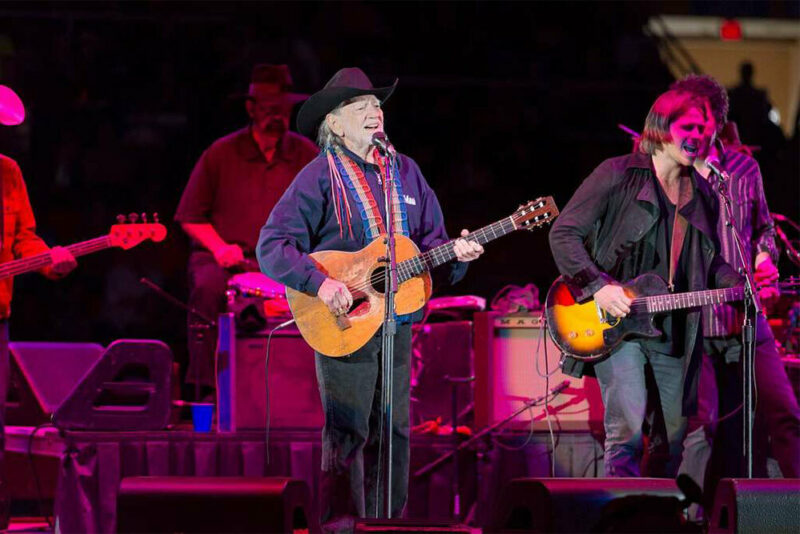 Austin: Austin Symphony H-E-B July 4th Concert & Fireworks
Not to be outdone by Willie Nelson, the Austin Symphony will be hosting a free event along Lady Bird Lake at Vic Mathias Shores (formerly known as Auditorium Shores). They will perform "symphonic patriotic classics" combined with "a fireworks display over the city skyline." General admission to the park is free. Tickets are available for VIP areas across the street at the Long Center.
Dallas: Fair Park Fourth
Fair Park, home to the annual State Fair of Texas, is hosting the City of Dallas' official 4th of July celebration. The event will include live music and entertainment, followed by a fireworks show. The Cotton Bowl Stadium will be open for guests to watch the fireworks.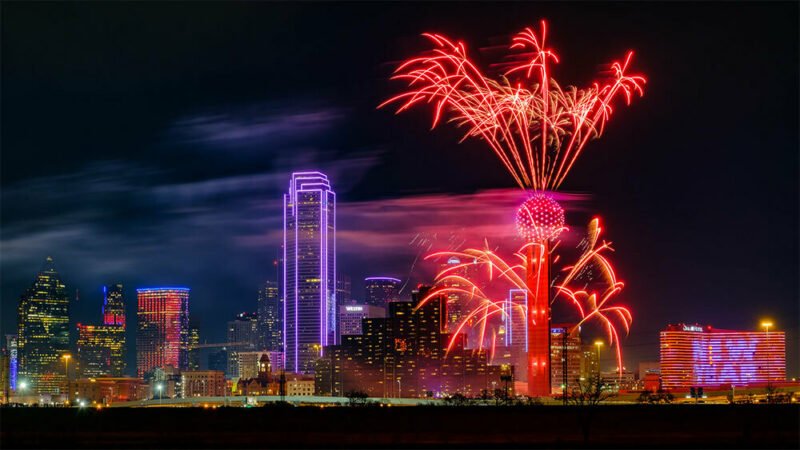 Fort Worth: Fort Worth's Fourth
This celebration will take place at Panther Island Pavilion, a large outdoor venue along the Trinity River that features Texas' only waterfront stage. This free event features live music, including country star Coffey Anderson, and fireworks against the backdrop of the Fort Worth skyline.
Houston: Freedom Over Texas
Houston's official 4th of July celebration will take place along Buffalo Bayou at Eleanor Tinsley and Sam Houston Parks. About 50,000 people attend the event each year. Tickets are $10, while children ages 5 and younger may attend for free. The six hours of festivities will include live music, including country star Chris Young and English singer-songwriter Yola. Young was supposed to headline this event in 2018, but the city had to cancel it due to weather. He is finally able to attend this year.

San Antonio: Stars, Stripes & Lights
The Alamo will host a program on the 4th of July that includes various historical demonstrations about "1700s Spanish Colonial soldiers, weaving and Mission life." For those who want something a bit more festive, the San Antonio River Walk has you covered.
Arguably the second-most-famous landmark in San Antonio, the River Walk winds its way through the downtown area. It has over 3.5 miles of walkways, all located below street level, along with many restaurants, bars, and other attractions. From June 30 to July 4, it will host a 4th of July celebration. Decorations will include one thousand US flags lining the river, along with patriotic adornments on trees and bridges.
If you want to see fireworks, you can head to the city's official celebration at Woodlawn Lake Park a few miles northeast of downtown. Sea World and Fiesta Texas will also have fireworks displays.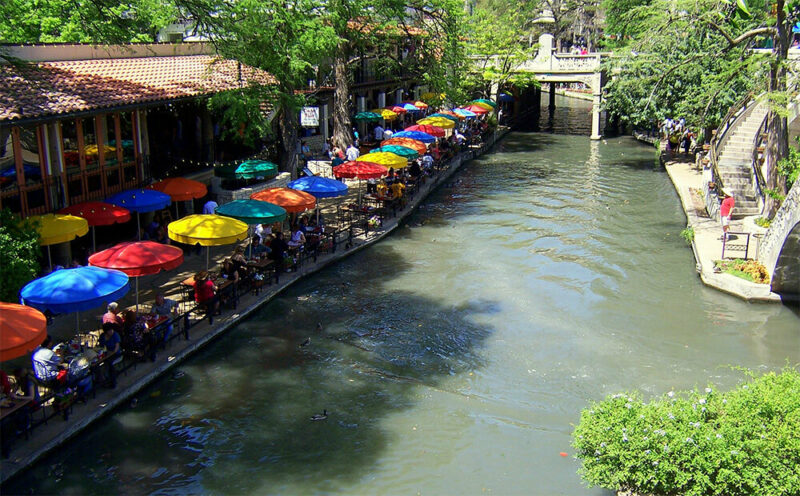 Belton: 4th of July Celebration
With our headquarters in Belton, we have to highlight the annual 4th of July Celebration that happens right in our hometown! The annual parade is a tradition that is over 100 years old, and the mile-and-a-half long route draws crowds of 30,000+ lining the streets of downtown Belton. After the parade, enjoy the Festival on Nolan Creek featuring food trucks, craft vendors, a petting zoo, games and carnival rides, live entertainment, and more! Leading up to the celebration is the 3-night Bell County PRCA Rodeo at the Bell County Expo, with cowboys coming from around the USA to put on a show, plus the crowd favorite Mutton Bustin', where kiddos hold onto sheep for dear life!
If you make it out to the parade this year, watch for our Wood Group float! And come visit our tent on 10th Avenue and Main for free hot dogs!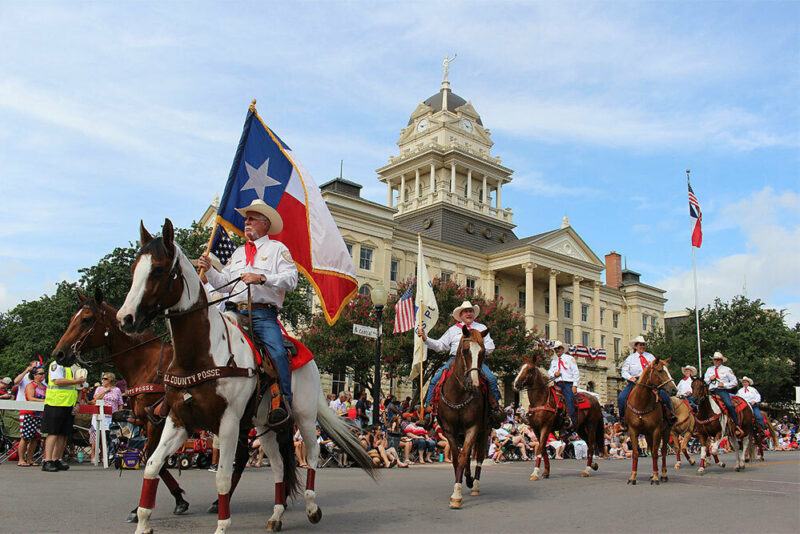 Texas is the best place to call home!
Believe it or not, the cost of Texas heat is well worth the benefit of calling it home. The mortgage professionals at The Wood Group of Fairway are here to help welcome you home (and recommend the best local BBQ joints).
Find out what your best mortgage options are. Get started by answering a few simple questions today!