In 2017, The Wood Group of Fairway experienced much success, set records, and served more families than ever before. Key to that success was the exceptional team of experienced loan officers dedicated to seeing each and every buyer close on their purchase on time. Two of those loan officers were recently recognized by Mortgage Executive Magazine as the Top 1% of Mortgage Originators in America.
To qualify for this distinction, loan officers must produce more than $30 million in annual personal production. Using the average loan value across our twelve Texas locations, this means loan officers who qualify for this distinction must serve over 155 families each year. The dedication to serve each and every family with excellence is what we seek to provide every day.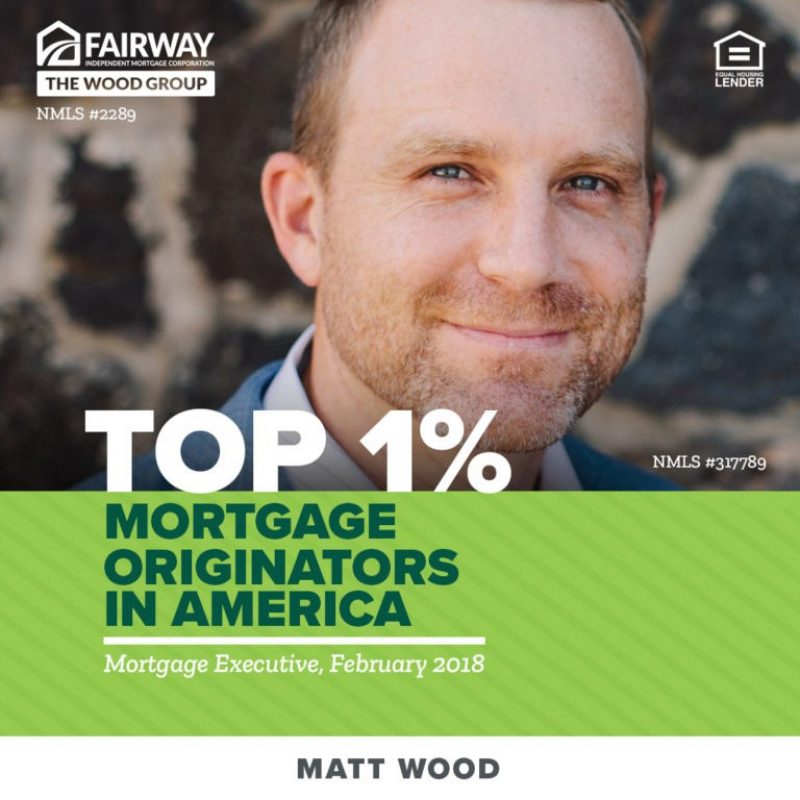 Matt Wood
Matt Wood (NMLS #317789) serves as a Regional SVP and senior loan officer at Fairway Independent Mortgage Corporation. He started his mortgage career in 2002 as an "army of one" in the broker world before joining Fairway in 2010. Matt is a firm believer in delivering consistently and honestly with speed and precision to his clients, referral partners, and teammates in a way that forges lifelong relationships. This no-nonsense approach has enabled him to systematically grow his team's production each and every year.
Matt's team finished 2017 with 278 mortgages valued at $57.6 million.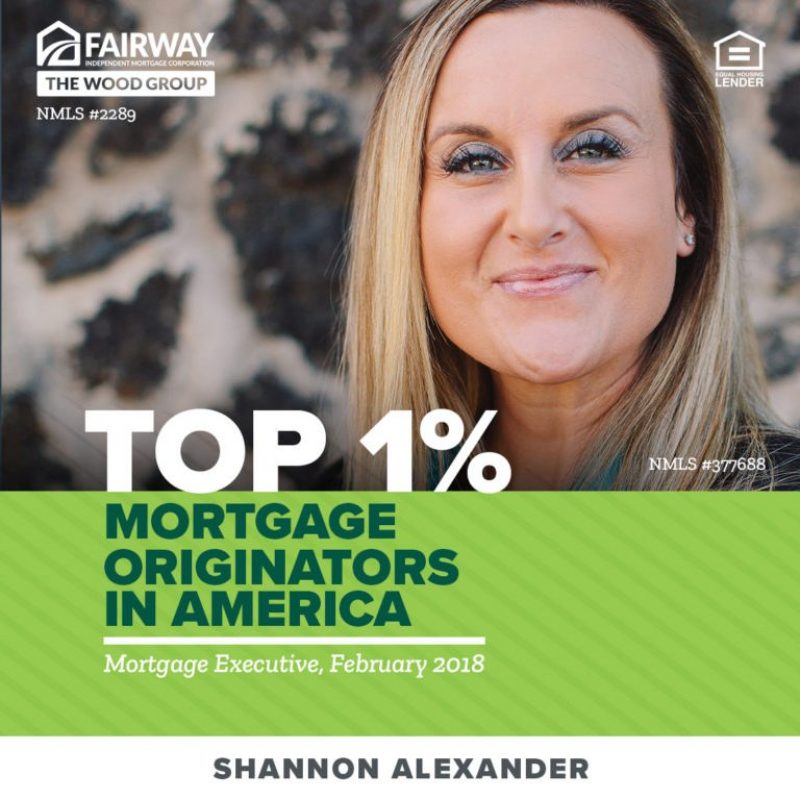 Shannon Alexander
Shannon Alexander (NMLS #377688) has been in the mortgage industry since 2001. She began her career in Colorado before relocating to Central Texas in December of 2009. She enjoys helping clients find low rates and fees. But more than that, she enjoys helping each client to make the best decision for their financial situation. Shannon's extremely detailed approach with the loan process, and hands on, day-to-day communication provide clients substantial value.
Shannon's team finished 2017 with 206 mortgages valued at $36.3 million.
Why these numbers matter
The Wood Group of Fairway is not a place where we work for our own accolades. Rather, each and every team member comes to work hoping to better serve people as they pursue a dream of home ownership in the state of Texas. But knowing that you can trust your purchase with experienced hands like these is important. Matt, Shannon, and the rest of the team stand ready to help put our experience to work for you.