Article Excerpt
A handful of affordable, basic outdoor and garden tools can help you keep your home as attractive on the outside as it is on the inside.
One of the joys of buying your first home is the opportunity to add your personal style to each room. You may have a plan ready to be put into action as soon as the keys are in your hands. But what about the yard?
Many new homes include yards with basic landscaping requiring minimal upkeep. If you purchased an established home, the previous owner may have maintained the yard. Either way, a few basic outdoor and garden tools can help keep your home as attractive on the outside as it is on the inside.

Lawnmower
Most Texas homes have grass lawns. An overgrown yard will not only make your homeowner's association unhappy, it may also make your neighbors a little less friendly. For a small yard, consider purchasing a push mower, which is the most affordable option. If you want to make mowing a little less strenuous, consider a self-propelled mower, which has a transmission that powers the wheels.
Electric mowers will never need gas! You'll need a long power cord (100+ feet is best), and getting used to controlling it while mowing is a bit tedious at first. But overall, electric mowers are low maintenance, environmentally-friendly, and affordable.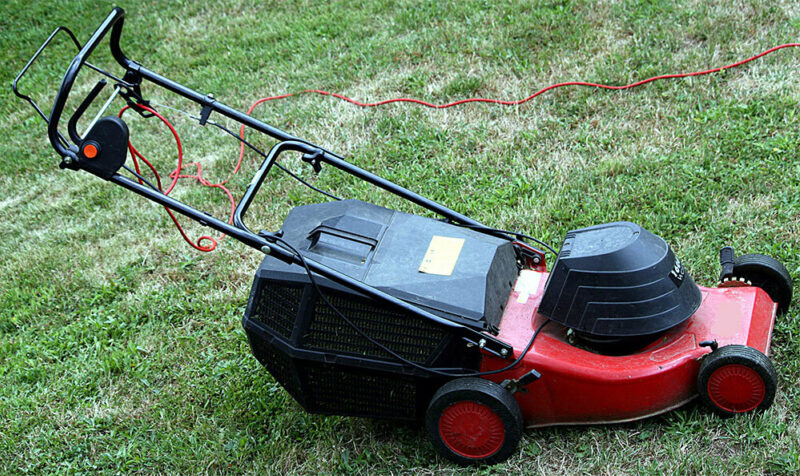 A lawnmower should be at the top of your list. Texas has a long growing season thanks to its relatively warm climate, and your mower will be used from April to November.
Edger or string trimmer
Edgers have a blade that cuts a gap between the grass and a driveway, sidewalk, patio, or street. By contrast, a string trimmer (Weed Eaters) uses a whirling monofilament line instead of a blade. A string trimmer may be a little more difficult to handle when edging, but it can also be used to trim grass around trees, fences, and other obstacles. Both options give your lawn a neat, clean appearance.
Leaf rake
This multipurpose tool is good for raking grass clippings and leaves, and spreading material such as mulch. Even in areas of Texas where trees are scarce, rakes come in handy. There are actually several different types of rakes used in specific applications. For instance, bamboo rakes are gentler on plants if you're raking a garden bed.
Hedge trimmer
If your home has shrubs or hedges, such as Juniper or Japanese Boxwoods, keeping them trimmed not only increases your curb appeal, but also helps to keep your plants healthy. The most affordable option is manual hedge shears, which resemble large scissors. Gas or electric models are also available to simplify the task. This option comes in a wide variety of sizes and attachments to fit your application.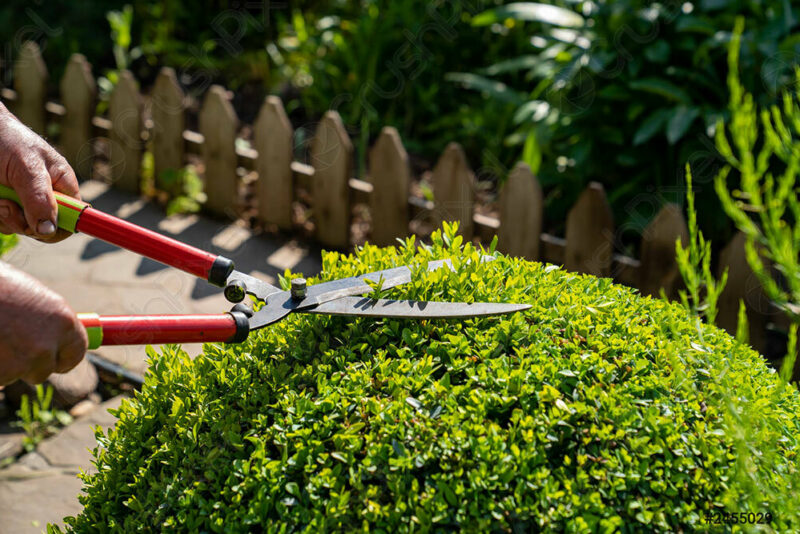 Blower
A leaf blower is great for cleaning up grass clippings and clearing leaves from large areas. They're also an easier alternative to a broom when it comes to keeping the garage or sidewalk clean. Blowers are usually electric powered and are available in cordless versions.

Garden hose with attachments
Even if your home has a lawn watering system installed, a garden hose and sprinkler or hand-held sprayer will come in handy when watering plants that do not benefit from the sprinkler system. There are tons of hose accessories that help make watering easier.
Loppers

Use loppers to prune trees and shrub limbs up to an inch to an inch-and-a-half wide. Loppers have a toucan-like blade attachment which cuts through branches easier than a hedge trimmer. Larger branches may require a chainsaw or the assistance of a professional.
Gloves
Protect your hands with a good pair of well-fitting gloves. Leather is a durable option but it doesn't breathe as well as cloth. Real cowhide is a super tough material that won't tear.

Spade or shovel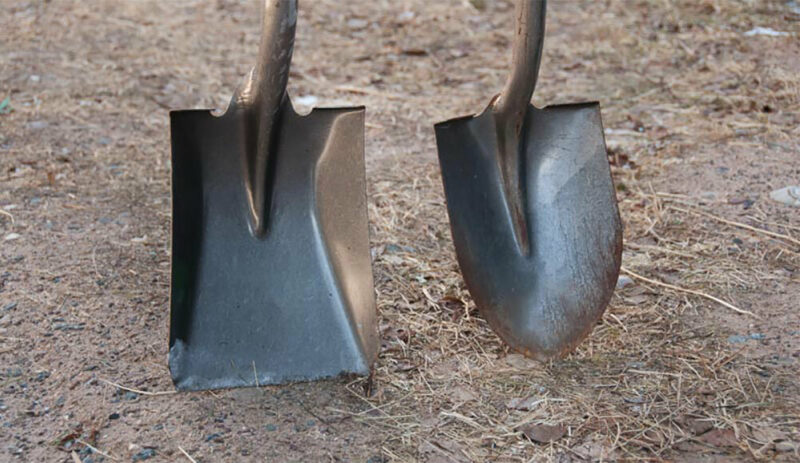 A well-designed, sturdy shovel is an important addition to your toolset, especially if you plan on having a vegetable garden. Use small hand shovels for working in your flower beds, and larger shovels for digging holes for planting large plants.
Did you know there's a difference between a spade and a shovel? A shovel has a concave rounded shape. They're best for transporting soil for a short distance and breaking up soil. A spade is almost flat with a straight edge. They're better for slicing through tough roots and digging trenches.

Wheelbarrow
Buy a wheelbarrow for hauling leaves, mulch, compost, stones, and plants. Your back will thank you!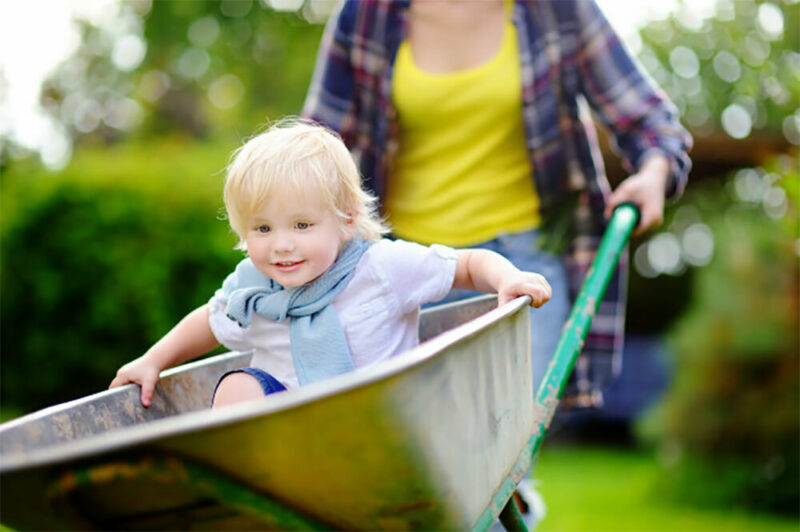 ---
Most of the motorized tools listed can be gas, electric, or battery-powered, each of which has its pros and cons. With a little online research and a trip to your local home improvement store, you will be able to select just what you need.
Ready to put your landscaping skills to the test?
Buying a home is not only a great investment, it also provides a canvas for creativity both inside and out. If you're ready to step into homeownership, our mortgage advisers can be found all across Texas in 18 convenient locations. Get started on your free pre-approval in just 90 seconds!