Article Excerpt
These pet-friendly inventions will spoil, protect, keep track of, and play with your furry friends. We think any pet owner could use them!
After the puppy/kitten stages of your pet's young life, pet-proofing your home has hopefully calmed down a bit. These inventions are for convenience, fun, and safety in your home. Pet tech has come a long way!
Smart Pet Door
What could possibly be smart about a pet door? Sureflap has the answer: a microchip-reading device that prevents any unwanted animal friends into your home. Opossums and other rodents sometimes find their way into homes as they scavenge for food at night. Sureflap's pet door is like a Batcave security credentials device for your furry companions!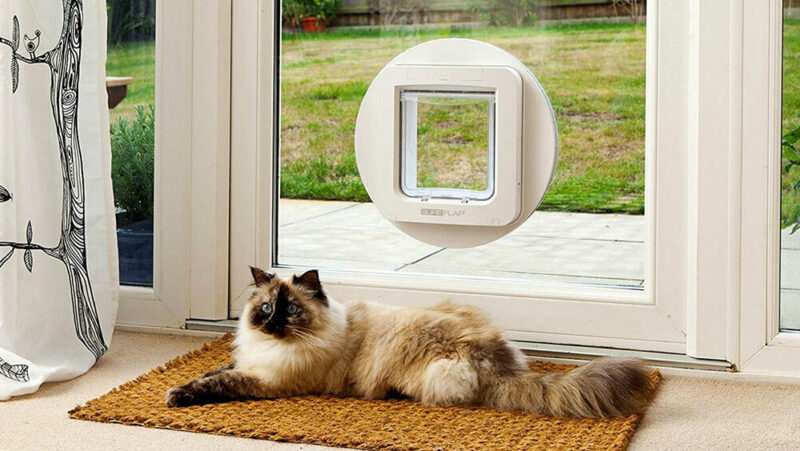 Smart Leash
It's possible to go overkill on tech, but this device is pretty neat. Go-Smart's pet leash lights up for safer night-walking visibility. With its mobile app connected, you can track the average times you and your pet have walked throughout the week. It's like a Fitbit for your pet! If the vet says your dog needs to lose a few pounds, this smart leash will help keep both of you accountable.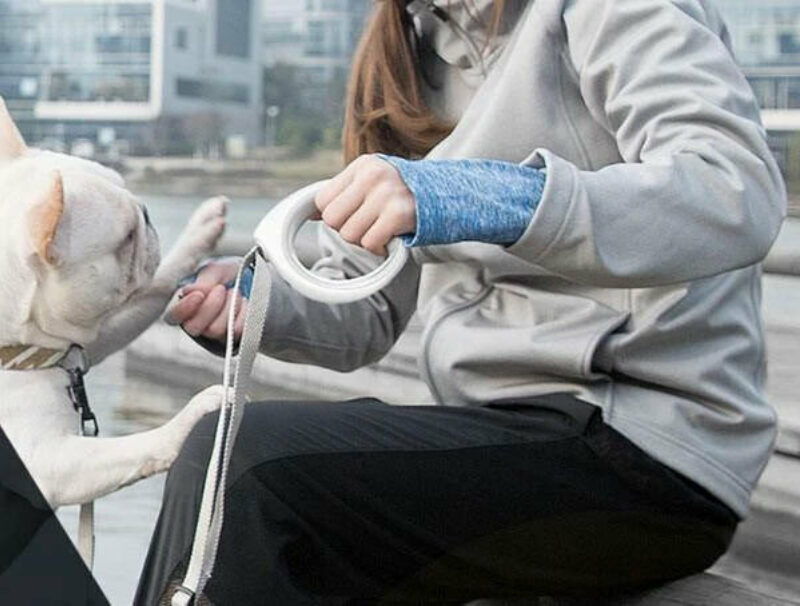 Remote-controlled Ball
PlayDate's smart ball camera is an amazingly innovative way to interact with your dog or cat while you're away from home. The ball contains a camera that connects to PlayDate's mobile app. You can turn the ball on and control its movement through the app like a video game.
The ball started on as a crowdfunding campaign and raised $251,000 to use toward its development. Now they're one of the most popular pet tech devices in the world. And honestly, it's fun for humans too.

GPS Collar
If microchipping isn't an option, Findster has a solution. Their waterproof GPS tracking device attaches right to your pet's collar, allowing you to find them in the unfortunate case they wander from home. Unlike some competing products, Findster includes no monthly fees. According to their website, the device can withstand temperatures of up to 131 degrees. Let's hope that's durable enough for our next Texas summer.
A couple of downsides include a limited location-tracking battery life of only twelve continuous hours. The price tag is about $150 which may be a turn-off as well.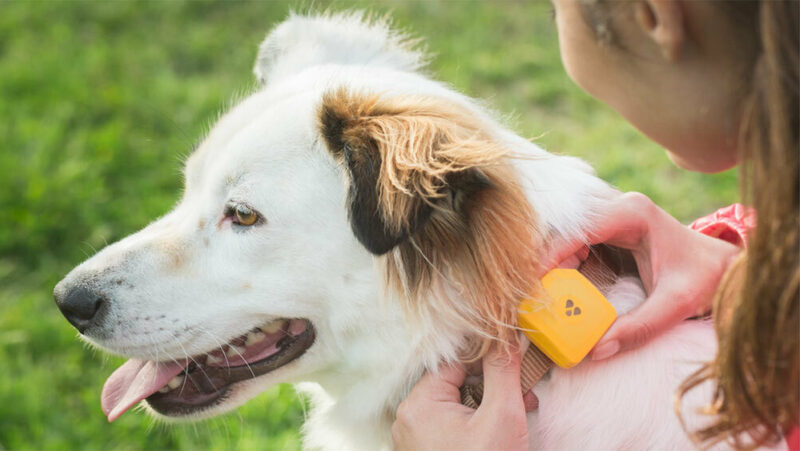 Wifi Treat Dispenser
Some of our pets suffer from "separation anxiety" when we're out of town. iCPooch's treat dispenser, invented by a middle schooler, helps alleviate some of that difficulty. While you're away, the wifi-connected, motorized dispenser also features a slot to place a tablet or smartphone. It's like FaceTiming your dog.
On your end, you can use your phone, tablet, or even your PC to video chat with your pet. You can also give the "drop treat" command, and iCPooch's reloadable sleeve will push out a treat.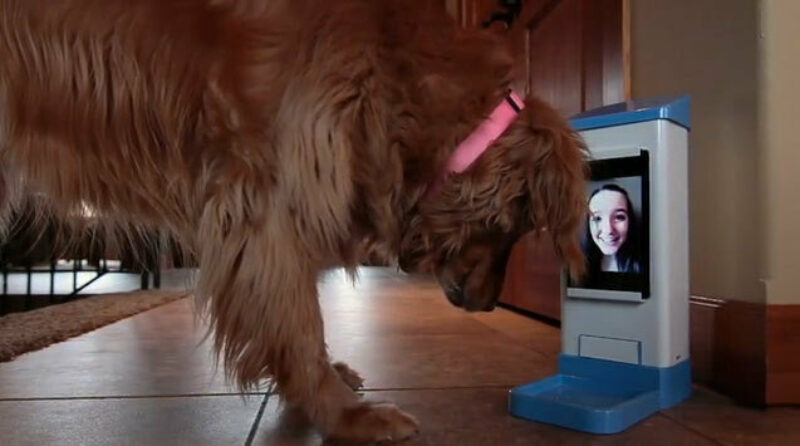 Doggie Life Jackets
If you're a frequent lake-goer, take Fido along. There is a wide selection of buoyant life jackets for dogs to choose from on Amazon. Older dogs and dogs with disabilities are prone to struggle in the water - but with a proper lifejacket, they can hang out on the boat too.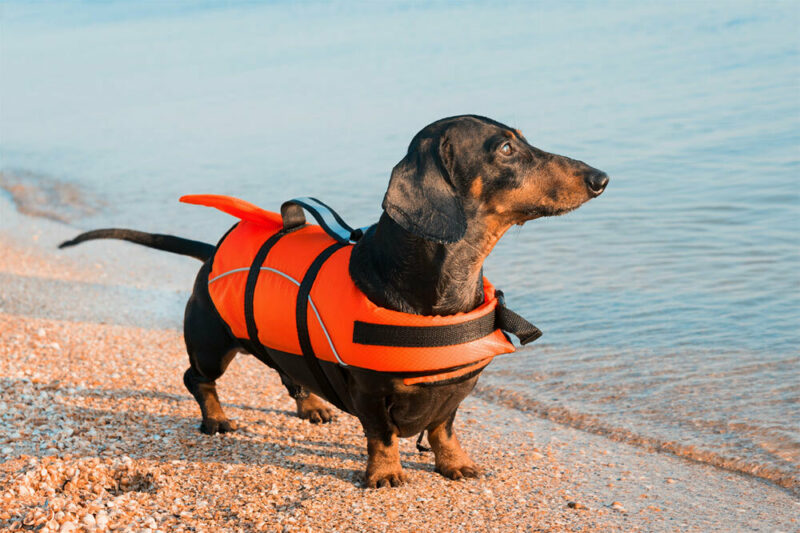 Hanging Door Scratch Shield
When our animals want inside, the go-to signal is to claw at the door. Maybe it's our own fault for always giving them what they want. Nonetheless, ClawGuard's scratch protection barrier will protect your door and trim from mud and scratches. It's simple: just hang the shield from the doorknob. Easy!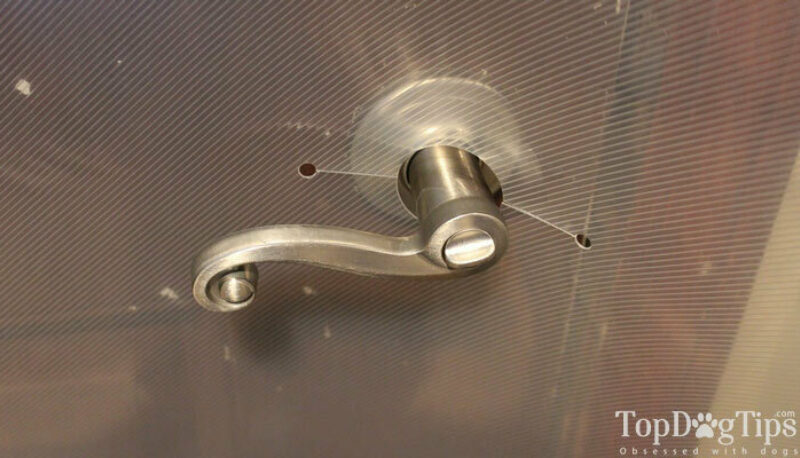 Hip Support Braces
Our older dogs commonly develop hip pain. Walkin' Pets' Hip-EEZ system supports and compresses hip joints. It's suitable for amputee dogs too. It's made of soft neoprene and takes weight and strain off the hips while your dog walks and runs. Handicappedpets.com has all sorts of medical braces for dogs of all sizes.

Ditch the pet fees!
There are lots of reasons to buy a house. Pet fees are just another one to add to the list! Unless stated otherwise with your HOA, when you own your home you can have any kind of pet you want with no monthly fees. When accidents happen, there's no worry about overly expensive penalties. See which mortgage options you qualify for today!