Article Excerpt
You may pay an HOA fee each month. There are some basic things you should know about their fees, rules, benefits, possible restrictions, and more.
HOA stands for Homeowner's Association. Along with your mortgage payment, you may also pay an HOA fee each month. Every neighborhood is different - some have HOAs and some don't. Single-family homes, condos, and townhomes can all have HOAs. Let's take a look at some pros, cons, fees, and rules.
HOA Benefits
"Do homeowners associations raise property values?," a study conducted by cato.org, suggests that HOAs contribute increased value to homes: "Our data indicate that houses in HOAs in Northern Virginia are worth, on average, more than 5 percent more than similar houses in the same neighborhood but outside of HOAs."

HOAs can benefit neighborhoods in so many ways. No two HOA organizations are the same, but most of them include these benefits in some form. HOA fees can cover:
Amenities - sports courts, trails, pools, playgrounds, common areas, and more.
Groundskeeping - some communities offer built-in landscaping and lawn care services. Condo HOAs will probably include groundskeeping. Pest control may also be included.
Events - family gatherings like parades and outdoor festivals at the community park. They're great ways to meet your neighbors and establish a sense of pride in the neighborhood.
Repairs - some HOAs use a shared contractor to help make simple repairs to your home. With condos, HOAs are especially important since people share common elements like walls and a roof.
Enforcing good behavior - constant barking from your neighbor's dog and loud parties can incur penalties.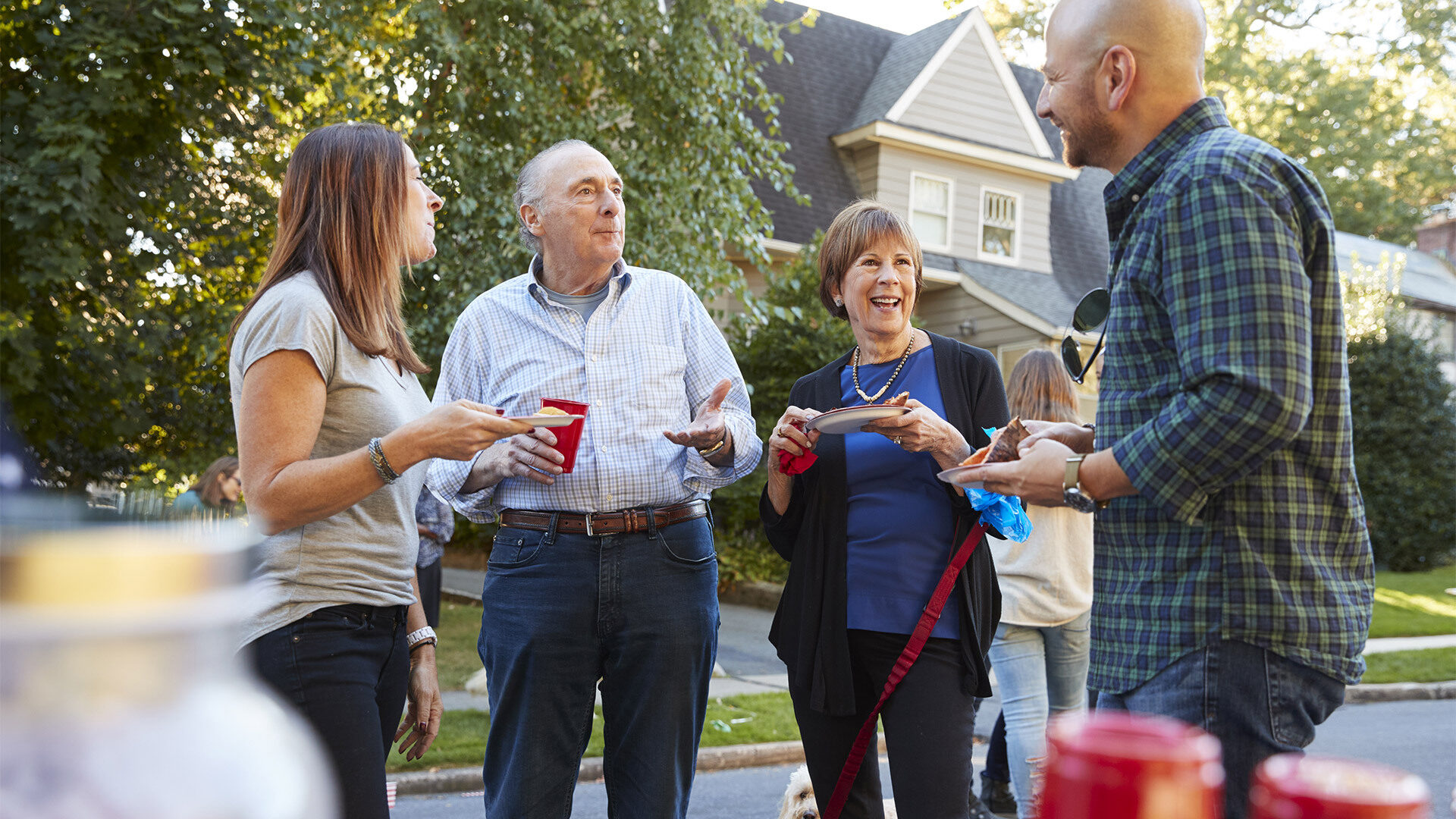 HOA Rules & Fees
HOAs are basically a form of small private government. In order to maintain their standards, there have to be both concrete rules in place and fees to support the organization's efforts. Some HOAs cost less than $100 per month. Others can climb past $1,000 per month. Condos typically have higher HOA fees than single-family homes. Your realtor will be able to tell you about the HOA fees in the areas you're looking at, and what kind of benefits you'll get from them.
When it comes to HOA rule violations, depending on the type of violation, you could be charged with additional fines. For instance, failing to pick up after pet waste may come with a $50 fee. Subsequent violations may continue to raise the penalty you pay.
In general, HOAs help to keep communities clean and orderly. Although there might be a couple of guidelines you disagree with, making a compromise is usually worth it for your home's value in the end. The pros usually outweigh the cons. Here are some of the most common HOA rules.
Landscaping Rules
A super important part of an HOA is to maintain a certain aesthetic in the neighborhood. Maximum grass heights, restrictions on what you can plant, and leaving items outside past a certain hour are common landscaping rules.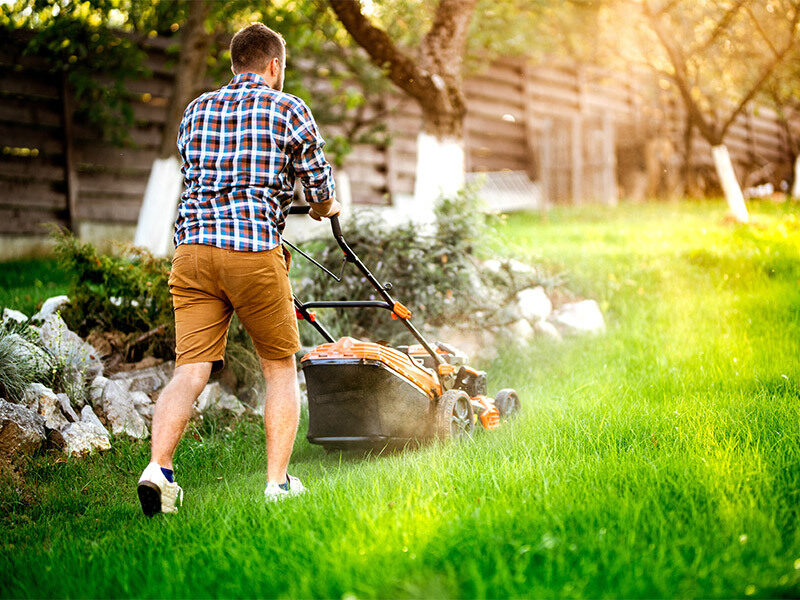 Rental Policies
Some HOAs only allow a certain percentage of neighborhood homes to rent out their properties. The HOA's insurance is sometimes based on the rental to non-rental ratio, so they make sure to enforce rental policies.
Generally, renters don't maintain properties as well as their owners since they don't have as much of a personal stake in them. As a result, home repairs and HOA violations are more common among renters.
Cars and storage
You may not be allowed to park RVs and boats in your driveway. Guests may have dedicated places to park, too. Outside storage sheds may be prohibited if they're visible from the street. These rules are meant to help keep a cleaner look.
Holiday decorations
Past a certain date, you'll probably have to take your Halloween decorations out of the yard. There may be rules on how large the decorations can be. Sometimes flags can even go against HOA rules.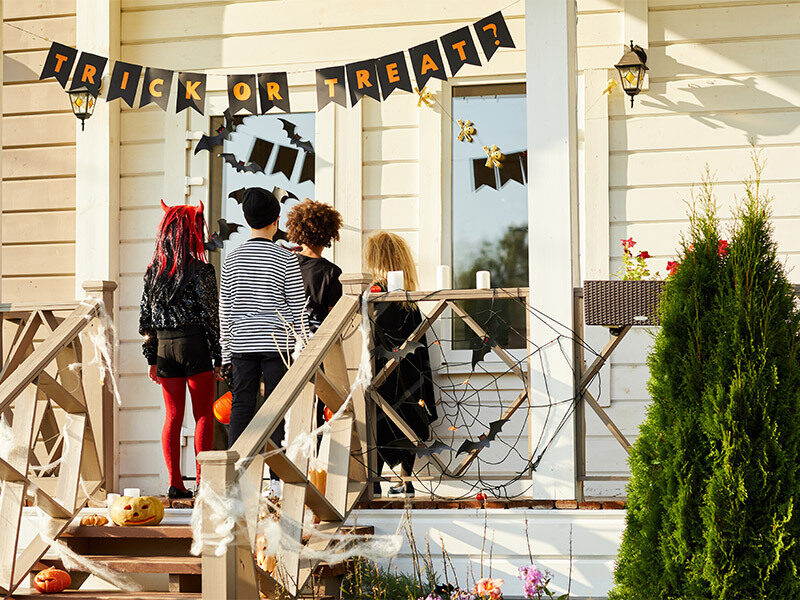 Ready to buy?
Whether you're trying to find out how much house you can afford or you need to get pre-approved for a mortgage today, we're here to help. We're happy to answer any questions you have about HOAs. Get started with the lender Texans trust!