Article Excerpt
These are the must-have components of a backyard for get-togethers. One of the best things about homeownership is the freedom to host private parties!
One of the best aspects of homeownership is having a yard. You finally have the freedom to create a personal, private outdoor oasis that was impossible in an apartment or other rental. Whether your home has an amazing outdoor living area or a small patio with potential, there are so many ways to make it the perfect space for your parties and get-togethers.

Basic ingredients of an inviting backyard
Before heading to your favorite home superstore, make sure to consider the basics: the size of the space, weather protection, furniture, lighting, and appliances such as grills and fire pits. The styles you choose will set the tone for the area's overall use. Don't be afraid to start small. Well-designed smaller spaces can be as inviting and beautiful as large projects. A designer or contractor may be useful for more elaborate projects.

Start with a good foundation
Your outdoor dreams don't have to be limited to the boundaries of your porch. Additional entertaining areas can be added in any size or shape, and the surface can range from budget-conscious crushed gravel to concrete pavers, natural stone, brick, or solid concrete.
The size, slope, and drainage of the area, as well as how it will be used, will help determine which foundation works best. Most homeowners choose a hard surface such as the tile to support chairs and other furniture.

Plan for Texas weather
Planning a barbeque? Check the forecast. In most parts of Texas, the heat will be a determining factor on the day and time of the get-together. Good thing there are some options to make it more bearable!
If your patio doesn't have a roof or arbor to block the sun, consider a large umbrella, shade sail, or retractable awning. If you do have a roof structure, an outdoor misting fan, along with curtains to block direct sun, will go a long way in keeping you cool. A gazebo is another option to create a separate, covered entertaining space. Colder weather can be addressed with the addition of a fire pit, freestanding fireplace, or tall vertical heaters.

Outdoor furniture
Your choice of furniture should be determined by the main purpose or function of your outdoor space. Do you want it to serve as a dining area, or do you envision a peaceful reading nook surrounded by greenery? It may help to make a list of the activities and use it as a guide.
For example, if the primary function of your 12x16-foot patio is to host casual evening cocktails, there's no need for a dining table. Instead, opt for ample comfortable seating, several side tables, and a fire pit.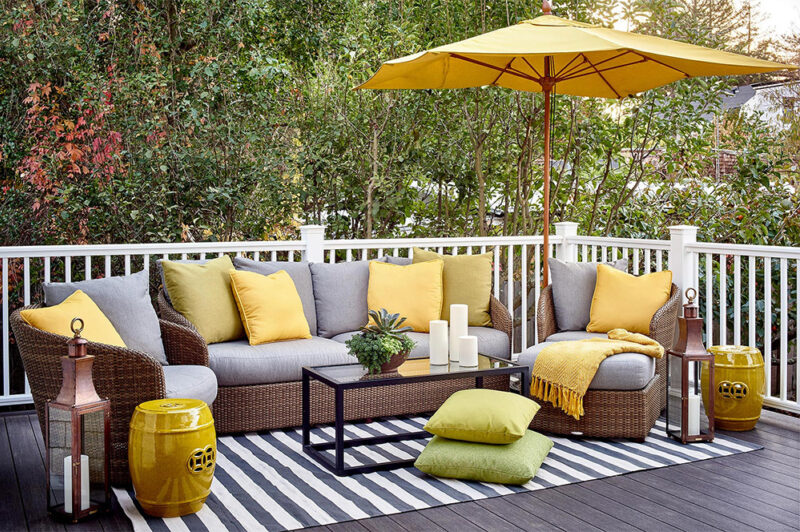 Lighting ambience
With a little imagination and a string of lights, you can transform your backyard into a magical retreat. You may be surprised what a set of hanging globe lights will do for an outdoor dining area.
These types of lights are the most inexpensive and easiest to install because they make use of existing power sources. There are many solar-powered pathway lights that add charm, as well function, by lighting up walkways.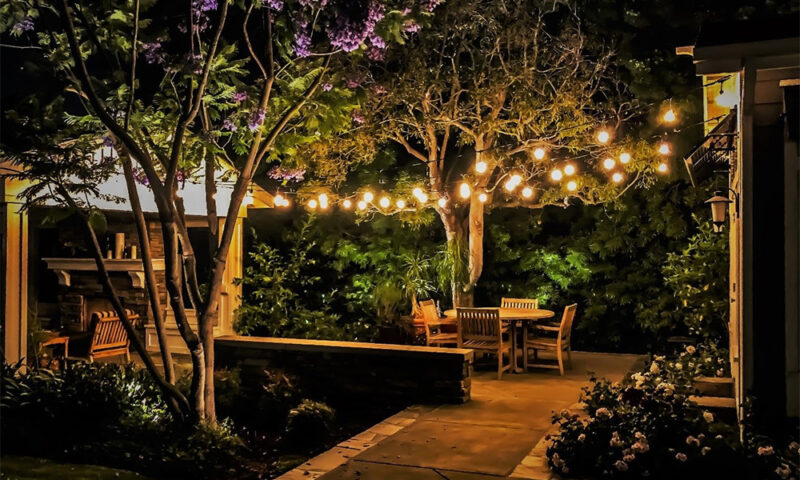 Fire and ice
Take your outdoor living to the next level with the addition of a fire pit, fireplace, grill, or even a complete outdoor kitchen. A basic outdoor kitchen usually includes a grill, a mini-fridge, and some countertop space.
Elevated outdoor kitchens include a sink with a faucet, ice maker, wine cooler, storage, and additional counter space.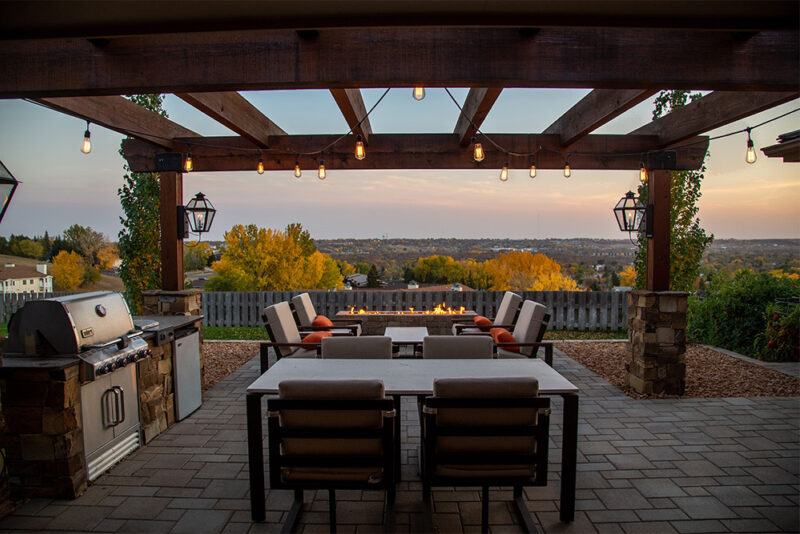 Make a Plan
Whether you're considering buying a new home or you want to finance an outdoor living space for your current home, The Wood Group of Fairway can help. Get started on your free pre-approval now. Our experienced local mortgage advisers are happy to help!