Article Excerpt
You can get a mortgage for a home in a flood zone, but you'll probably need to get flood insurance. Learn more about buying in a high-risk flood zone.
Even homes that aren't particularly close to water can be prone to flooding because of low-lying terrain and other factors. The federal government has designated certain areas as "flood zones" or "floodplains" based on assessments of the risk of flooding.
The main purpose of these designations is to set flood insurance rates. City and county governments may regulate what people can and cannot build in flood zones. Mortgage lenders will usually make loans for properties in flood zones, but they will require you to buy flood insurance. This can be quite expensive.
The following is an overview of what you should know about buying a home in a flood zone.

Our Opinion: Is buying a home in a flood zone "too risky"?
From a purely financial perspective, no. It's not too risky to buy a house in a flood zone. Your flood insurance is designed to cover damages. Additionally, not every flood will result in absolute destruction of your home. But will your lifestyle be affected? Imagine unexpectedly losing your home: the transition period, the kids may have to find new schools, your work commute may be longer, the emotional toll, and the list goes on.
At the end of the day, consider whether the small risk of a flood is worth choosing this particular home over another. The answer may very well be a confident "yes"!

Defining a Flood Zone
Below is a map of Harris County (the greater Houston, TX area) and its flood zones. Notice how many homes are located in 100- and 500-year flood zones. Harris County endured sixteen large flood events between 1836 and 1936. The waters crested at over forty feet. More recently, Hurricane Harvey wreaked havoc upon homeowners in Houston. But the city's resilient recovery efforts have been amazing!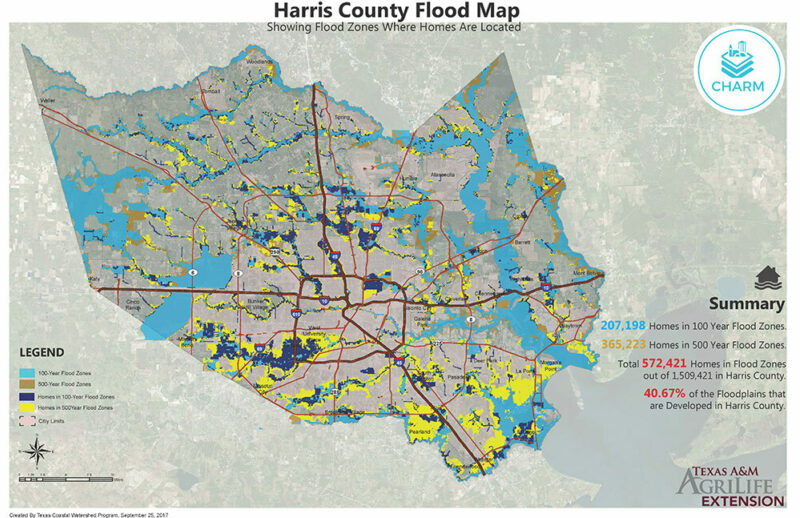 High-Risk Flood Zones
The federal government designates areas that have a 1% chance of flooding in any given year as "100-year flood zones." It uses historical data to assess the statistical likelihood of flooding in an area. A common misconception is that, if a flood occurs in a 100-year flood zone, that area won't flood again for at least ninety-nine years. It is possible, and unfortunately not at all uncommon, for 100-year flood zones to experience flooding multiple years in a row.
FEMA uses the 100-year flood designation as its base for risk assessment. Any area with a 100-year flood risk or greater is designated as a high-risk Special Flood Hazard Area (SFHA). SFHAs in coastal areas are labeled with the letter "V" on FIRMs.

Moderate- to Low-Risk Flood Zones
Moderate-risk areas have a lower risk than base flood areas, but an annual flooding risk greater than 0.2%, also known as a 500-year flood. They may be labeled as Zone B or Zone X on FIRMs.
Low-risk areas have a higher elevation than 500-year flood zones. They are labeled on FIRMs as Zone C or Zone X.

Challenging a Flood Zone Designation
Since the government bases its risk assessments on historical data, it updates flood zone designations as new information becomes available. FEMA works with local floodplain administrators to update the FIRMs. Property owners and community members may provide input in this process. They may also seek changes to the flood maps by submitting a request to FEMA.

How often do damaging floods happen?
Floods may occur any time it rains and during other weather events, natural disasters, or man-made events. Predicting when flooding might occur is difficult, and usually involves flood watches and flood warnings issued as a storm approaches an area. Densely-populated areas are at higher risk for flash floods because buildings, roads, and paved areas can prevent water runoff. Events that can result in flooding include:
Rain storms

Hurricanes

Runoff from rivers or streams

Rising river levels

Failure of a dam or levee

Release of water from a reservoir, such as in Houston after Hurricane Harvey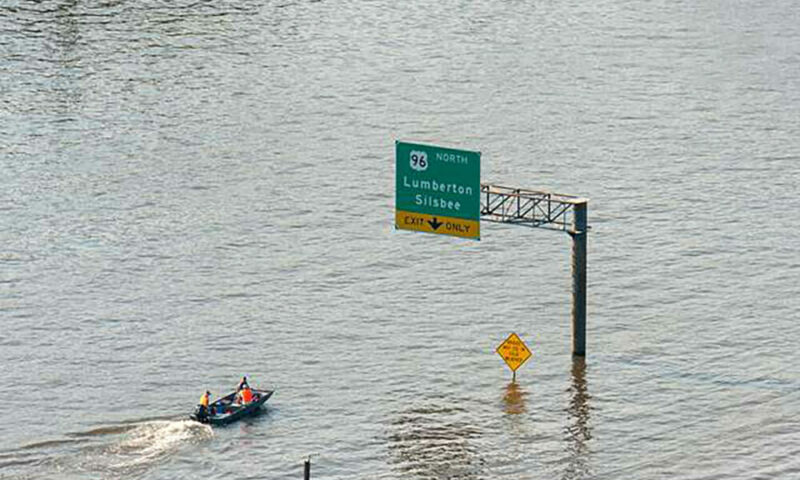 What kinds of damage can happen in a flood?
Flooding can cause many kinds of damage, including injuries and deaths, property damage, and disruption of infrastructure. The TFMA reports that more than four hundred people died due to flooding in Texas from 1988 to 2015. More than $4 billion in damage occurred during that time.

Physical Damage
The damage to a home that flooding can cause depends on factors like the force of the water and the duration of the flooding. Flood waters that rush into an area can cause more immediate damage than water that gradually rises. The longer flood waters persist in an area before receding, the more damage they are likely to cause. Damages may include:
Destruction of all or part of a house or other structure

Water damage to foundations, floors, walls, ceilings, roofs, and infrastructure like electrical and plumbing systems

Damage to or loss of personal property like automobiles, furniture, appliances, clothing, books, and heirlooms

Loss of the use of a home because of water contamination, mold, or other damage
Property Value
Flooding can reduce a home's value and make it more difficult to sell. Buyers might be hesitant to buy a home in a high-risk flood area. If the home has already suffered damage in a flood, that can make it less appealing to buyers even if you've repaired all of the damage.

Can I get a mortgage for a home in a flood zone?
Residential consumer mortgage lenders typically do not refuse to lend money for homes located in high-risk flood zones, but they'll probably require flood insurance. Flood insurance is mandatory under federal law for any mortgage regulated or insured by the federal government, including:
Loans backed by the FHA, VA, or USDA

Conventional mortgage loans that are subject to Fannie Mae and Freddie Mac regulations
Fannie Mae, for example, requires flood insurance if any part of a residential structure on a property is located in a designated SFHA. Even if the federal requirement does not apply to a mortgage, though, many lenders will still require borrowers to get flood insurance.
Buy a home with a lender who cares!
When you choose the Wood Group of Fairway to handle your mortgage, you're choosing a lender that actually cares for you and your family. You won't be left in the dark about any risks or extra costs (like flood insurance) that may come with the property of your dreams.
Get started online to connect with a loan officer and simply find out what you qualify for!