Article Excerpt
These Valentine crafts are fun for everyone! They're easy enough for preschoolers to participate - and not to mention being cute last-minute decorations for the house. Visit the links below each picture for detailed craft instructions.
Paper Heart Wreath
This classic and simple paper chain is adapted for Valentine's with little hearts forming a hangable wreath. Super simple, inexpensive, and functional! You'll only need a stapler.

Picture Blocks
The letter blocks shown here are Halloween-themed, but you can adapt them to any holiday: "Love" for Valentine's; "Noel" for Christmas; "Thanks" for Thanksgiving, etc. (Tip for husbands: blocks spelling "Mom" with your kids' pictures make a great mother's day gift!)

You can use your kid's old blocks to make a little photo display to place on the mantle, dining table, or coffee table. You can find blocks at Hobby Lobby, too. Choose your photos, sand them down, and glue-on pictures. You may want to keep these out year-round!

Heart-shaped Bird Cookies
This one may be better for older-elementary-aged kids since it can end up messy. You'll just need a few cheap ingredients, an oven, a heart-shaped cookie cutter, and a string. The corn syrup that helps hold together the seed is sure to be a popular treat for backyard birds.

Kiss Balloons
If you're a boy mom, this one won't be too popular – pretty self-explanatory! But they do make for cute floating decorations on the porch for a Valentine's party.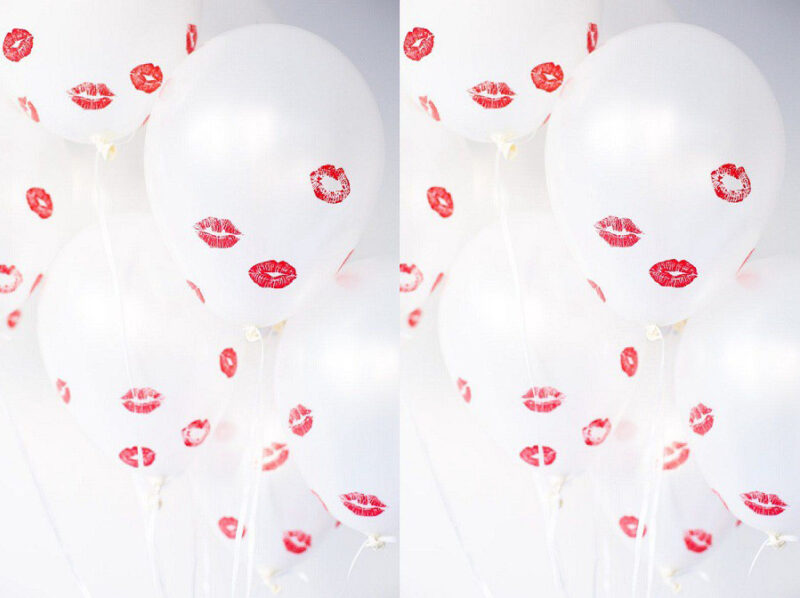 Painted Branch Wall Art
This one is eye-catching and creative. All you need is three shades of Rustoleum spray paint, straight branches, and a way to tie them together. The sky's the limit with this kind of wall art. You can arrange the branches in any size or pattern, and choose any color you want. This one has a nice ombre effect -– a lighter shade on top, darker in the middle, and darkest on the bottom. The main thing is that your branches stick close together in order to define a clear shape.

Spray-paint Metallic Roses
Ever heard of using spray paint on flowers? The effects are mesmerizing. These metallic roses glisten under the light - you could mix them up with some plain red roses to stay along the Valentine theme. We think glitter could spice them up even more if you sprinkle it on before the paint dries. Much easier than actually working with metal.

Heart-shaped Bath Bombs
These homemade bath bombs are like a little at-home science experiment. Little ones will have a lot of fun seeing their creations fizz and bubble in the bathtub. Which scent you use is completely up to you. Sweet orange and vanilla are among the favorites. Check out the detailed instructions over at attagirlsays.com

Date Night Idea Jar
This may be the solution to the age-old dilemma of "What do you want to eat tonight?" or "Where do you want to go?" Because every guy knows these decisions can be a struggle…
Not anymore! Write down ideas or restaurants on little notes and put them in this jar. When you draw one, y'all have to stick to it!