Article Excerpt
Transitioning from carpet to laminate, or vice versa, may seem like an intimidating task. But it's not so tough when you take one step at a time!
Boring flooring devalues an entire house. Especially if you have an extreme case of ugly green shag from the 1970's like this.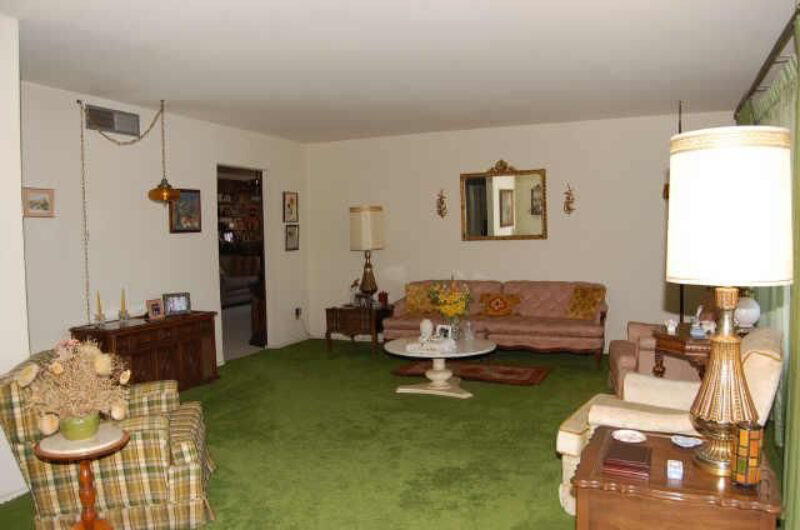 While this article won't provide enough detail to actually carry out a reflooring project from start to finish, it'll give you an idea on whether you want to do it yourself or hire a pro. Let's take a look at the basic steps to replace old flooring with new flooring.
From Carpet to Laminate Hardwood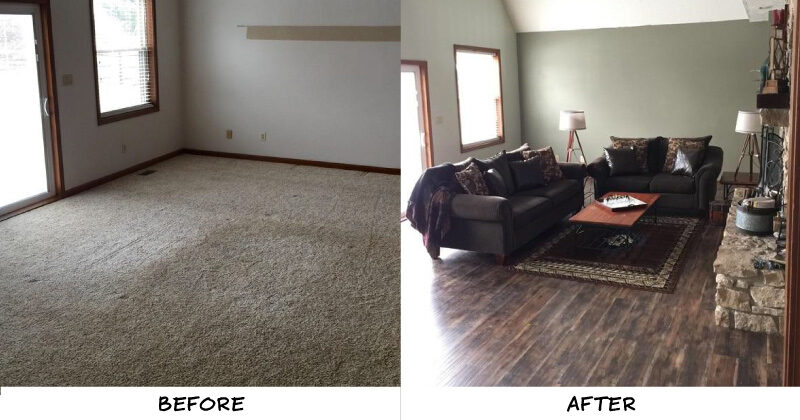 Peel away carpet
Removing the carpet is easy. You'll gently work a flat pry bar underneath the carpet in a corner. Once you've got some leverage, lift and peel. You can cut the carpet in sections with a box cutter so it's easier to roll up and get rid of. The carpet padding can be removed with the same process.

Replace subfloor if needed
Once the carpet and padding are removed, you'll be looking at the subfloor. Step on every inch of it to check for soft spots. Soft spots may be a sign of water damage. The subfloor should be completely level. If any part of the subfloor seems to give way under your weight, you'll probably need to hire a professional to replace or repair it.

Lay the laminate
A sheet of underlayment is recommended to be placed on the subfloor first. It gives a little cushion to the laminate - but more importantly, it wards off moisture.
Your laminate planks will connect to each other by their grooves. They're called "click-lock" laminate planks. Using glue to secure them to the underlayment isn't recommended. You'll stagger the planks so as to avoid straight lines running all the way across the room. You'll need a table saw, floor spacers, and a rubber mallet.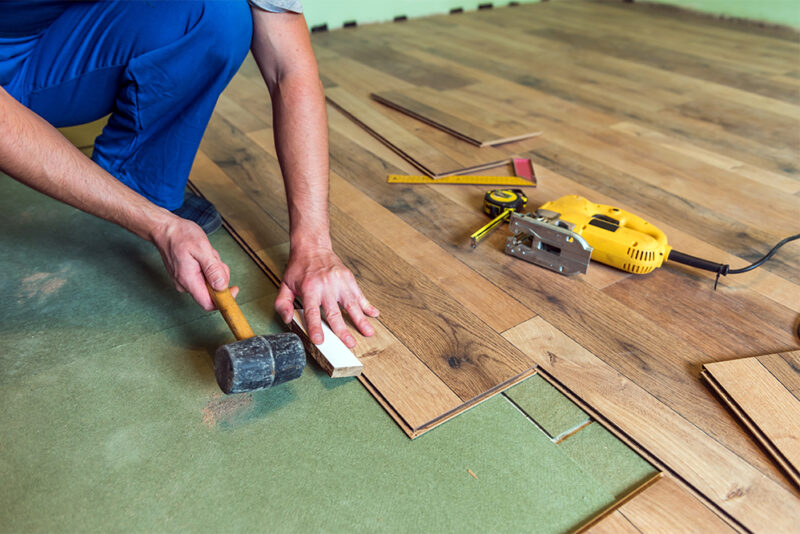 Installing hardwood over existing flooring
If you already have old tile or laminate, you can place your new laminate over it. But you can't put laminate over carpet. There are some issues that may arise when you overlay new laminate on top of old laminate, though.

Additional height may look funny
Door and appliances may not fit correctly
If the old flooring becomes loose, you'll feel it
Creaking sounds may occur when walking in certain spots
It's recommended to install the new flooring perpendicular to the old floor (at a 90-degree angle). If you want the new floor running in the same direction as the old, you should install a thick plywood underlayment on top of the old flooring first.

DIY costs vs. hiring a pro
The first part of your reflooring costs is the materials themselves. Not all carpets and laminates are made equal. Most carpet and laminate flooring range between $1 and $7 per square foot. Then, installation can cost from $0.50 to $3 per square foot. But if you're installing it yourself, labor's free.

DIY: Let's say you choose this nice laminate at $3.72/sq.ft for your 11 x 18ft living room. Your underlayment will be around $50. You're looking at around $790.
Hire a pro: The same laminate and underlayment will run you at least $790, assuming the company doesn't mark it up. Then the labor may come in at $400. You're looking at around $1190.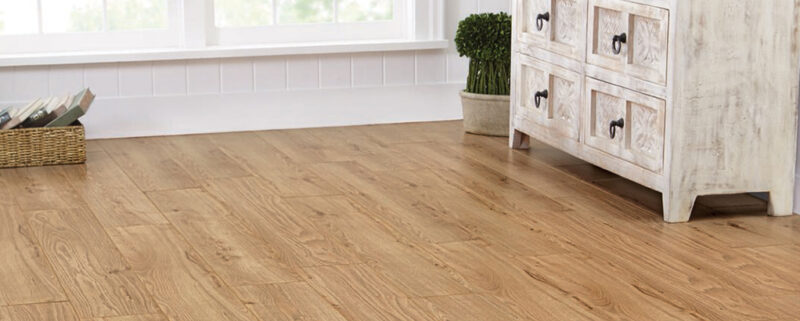 If you're on the fence on whether to do it yourself or hire a pro, just try installing the flooring in a small space first. If it's too large of a task, at least you've given the pro a head start by ripping out some old flooring already!

Break free of renting!
If you're renting a house or apartment, you're not allowed to swap your bedroom carpet for hardwood. You're probably not allowed to paint walls. But when you buy a home, you own it! Your first step to homeownership is getting pre-approved for a mortgage. You can get started right now (for free) by answering just a few simple questions.