Article Excerpt
2020 has been a wild year in the mortgage industry. What should you know about buying in 2021? Are there any foreseeable risks or benefits?

First things first: no one knows where interest rates are going with 100% certainty. Making a wise decision on a home purchase also involves many different factors other than interest rates.
But so far in 2020, mortgage interest rates have broken the all-time low record on fifteen separate occasions! 30-year fixed-rate mortgages broke into the 2's in late July as homebuyers flocked to purchase and refinance like we've never seen before.
Let's take a look at what experts are saying about the homebuying environment. You'll find differing opinions, but it's good to see a range of perspectives and rationales for their predictions.
If buying a house is in the cards for you in 2021, read on.

Where are mortgage interest rates headed for 2021?
Fannie Mae's perspective
First, let's address our economy in general with the help of some expert analysis from Fannie Mae.

In Fannie Mae's most recent Economic & Houston Outlook article entitled "There's Light at the End of the COVID-19 Tunnel," they predict that vaccine developments, possible additional stimulus, and "stronger-than-expected" incoming data will propel 2021 to a 4.5% GDP growth.
In their December 2020 Housing Forecast sheet, they predict 2021 will average to a 2.9% mortgage interest rate. Fannie Mae is one of the most optimistic agencies when it comes to rates in 2021. However, they do mention that if economic growth accelerates faster than expected, rates may increase.
If a COVID-19 vaccine were effective enough (and were rolled out quickly enough), the American economy could make a faster comeback than expected, resulting in higher interest rates. Lower mortgage interest rates are generally in response to a slower economy where buyers are more hesitant to buy.

2021 may stay low
Tim Lucas is an editor at The Mortgage Reports. He spent eleven years in the mortgage industry and has been featured in publications like Time, Scotsman Guide, and more.
Lucas believes that the COVID-19 pandemic will continue to invade our daily routines well into 2021. He predicts the number of cases to rise, resulting in new lockdown measures. He rightly draws attention to the fact that 110,000 restaurants have shut their doors in 2020. That's 17% of the entire US total.

...in uncertain economic times, mortgage rates do stunningly well. We should see continued low rates, perhaps even reaching new lows, in early 2021.

Tim Lucas

•

Editor, The Mortgage Reports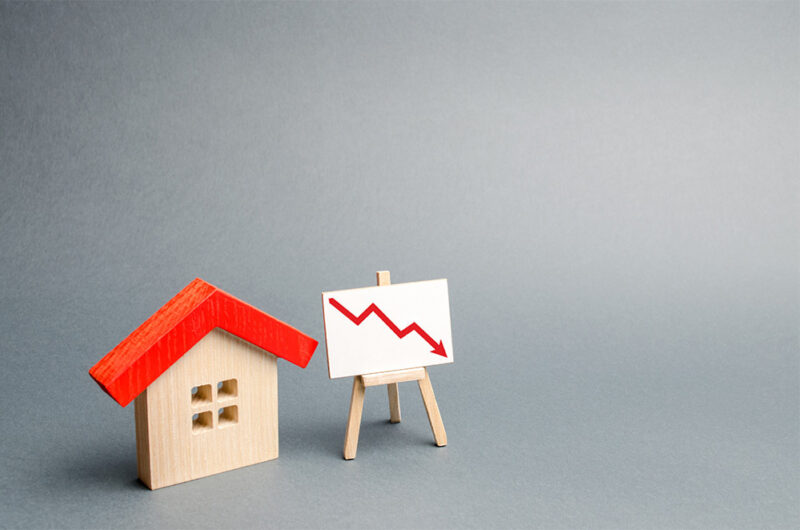 How about home prices?
Lawrence Yun is the chief economist at the National Association of Realtors. He's a frequent speaker at real estate conferences all throughout the US, and has been featured as a guest on CSPAN.

Hypothetically, even if there was to be some price decline of say 5 percent, the housing market can easily absorb that... It will not cause foreclosure problems.

Lawrence Yun

•

Chief Economist, National Association of Realtors
Yun's analysis makes sense, especially since current homeowners gained 7.3% in equity from October 2019 to October 2020. That's how much home prices have risen in the US.
Yun points out that an entire decade of job growth disappeared in the first month of the coronavirus recession. So if homeowners did need to sell their homes due to more job loss and lockdowns, they wouldn't be left with a serious amount of unpaid mortgage debt.
Normally, home prices are expected to rise between three and five percent per year. Some experts like Frank Nothaft, chief economist at CoreLogic, estimate that 2021 will see a 4.1% increase.

5 Industry Leaders
Fannie Mae isn't the only industry leader that predicts future mortgage interest rates. These five agencies also took a swing at forecasting 30-year fixed-rate mortgages. Take a look at these 2021 predictions from October 2020.

| Agency | 30-Year Rate Prediction |
| --- | --- |
| Wells Fargo | 2.89% |
| Natl. Assoc. Of Home Builders | 3.00% |
| Natl. Assoc. Of Realtors | 3.20% |
| Mortgage Bankers Assoc. | 3.30% |
| Average | 3.13% |
When should you buy?
If we've learned anything from 2020, it's to expect the unexpected. That's why we recommend that you lock your interest rate as soon as possible. When rates hit a point where your monthly payments are comfortable, it's time to lock.
The Wood Group of Fairway has funded over $1B in home purchases and refinances in 2020! Get started with an experienced lender you can trust.