Article Excerpt
These are six trends that could be on their way out from homes in Texas. But if you love these looks, more power to you!
Everyone wants a home that stands out - but not too much. Super unique homes often have more difficulty being sold. Popular current trends may run the risk of looking like a copycat of every other newer home out there within a few years. And some trends will look dated in a surprisingly short span of time.
One way to avoid getting stuck with an out-of-date home design is not to be too trendy with it. These are six home design trends that may be on their way out. To be fair, this is just one opinion – if you love these looks, more power to you!
Modern Farmhouse
The "modern farmhouse" style places traditional, rustic home design elements in a modern setting. It usually keeps the clean lines and neutral colors of modern design, while adding elements like reclaimed wood and wrought iron. The more extreme versions of modern farmhouse might include sliding barn doors instead of pocket doors or regular doors. As with almost any style, a little bit goes a long way. Keep the reclaimed wood to a minimum. Otherwise, your home might look so rustic that it appears stuck in centuries past.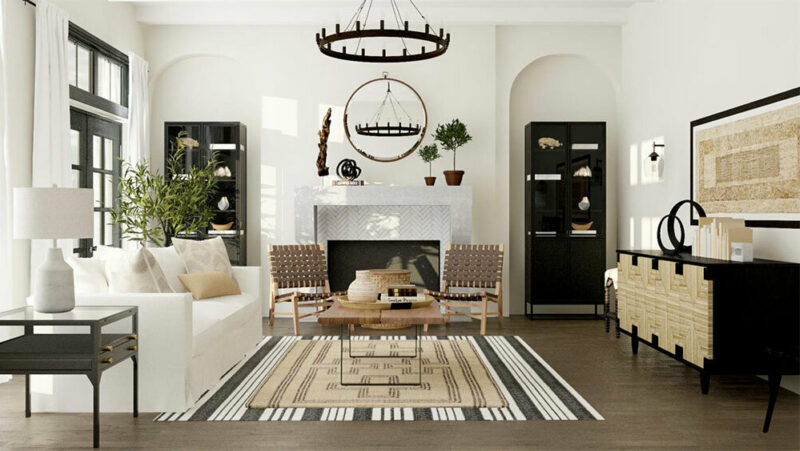 Industrial
The industrial look probably hit its peak at some point in the '00s. Some homeowners may find it hard to really feel "at home" with exposed metal beams, concrete, and wiring (unless you truly want to live in a warehouse!)
As with the farmhouse style, less is more. A few exposed pipes could be an interesting accent, but any more than that and your home might look like you never got around to finishing it.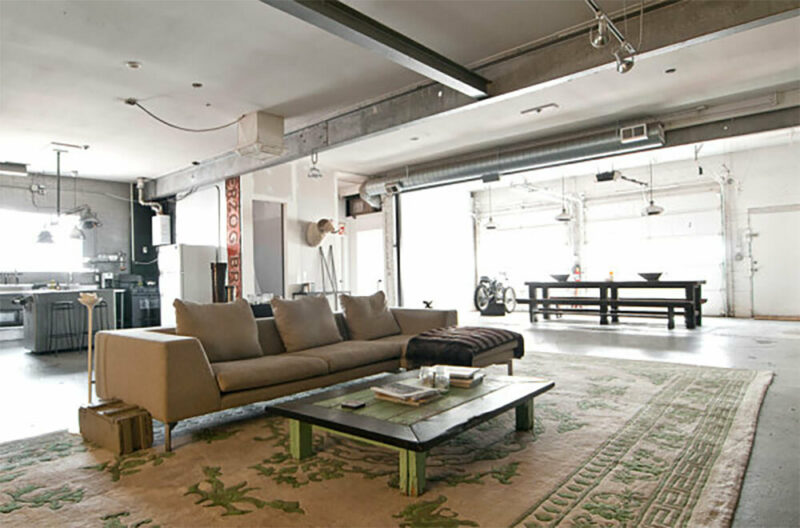 Glass Blocks
Anyone who lived through the 1980s remembers glass blocks. You can still see them here and there, and they have their value. They can add light to a room while maintaining a semblance of privacy. This comes at the cost of making that part of your home look like a set from Miami Vice. They're nice touches as windows in bathrooms, though. Many new home builds still utilize them.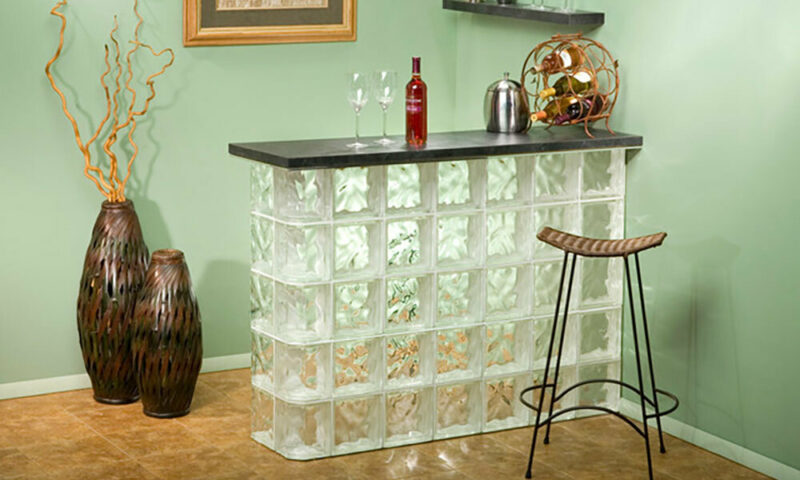 The '70s called…
Let's just get several design elements out of the way all at once, shall we? The following were big in the 1970s, but they need to stay in the 1970s:
Tile countertops: While tile countertops were popular in the bathrooms of the 1950s through the '70s, they now look old-fashioned. They're also tough to keep clean. The grout tends to fade and become dirty.

Shag carpet throughout the home: Need we say more? Your home in 2021 shouldn't resemble a VolksWagen van at Woodstock.

Wood paneling: Even with natural light pouring in, wood paneling darkens a room. It's a bit dreary - and it can look cheap if the wood is old or faux.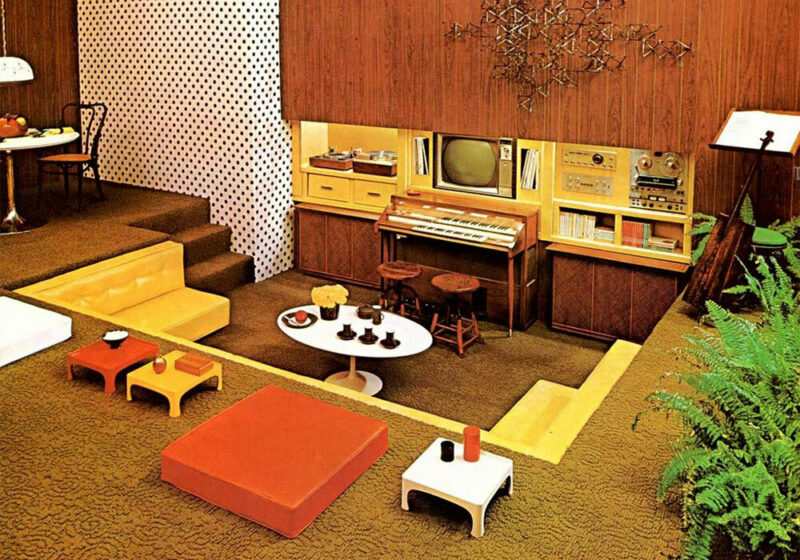 Tuscan Kitchens
This is Texas, not Tuscany. That doesn't mean everyone's kitchen should be limited to Texas motifs. It does, however, mean that any design style that is too focused on one other region is going to get old fast. The Tuscan kitchen style, in particular, focuses on dark tones, which can get overbearing after not too long. This style was all the rage ten to twenty years ago, but no more.
There's no doubt that some of the classiness remains. But it's classy in a Bilbo-Baggins'-house sort of way.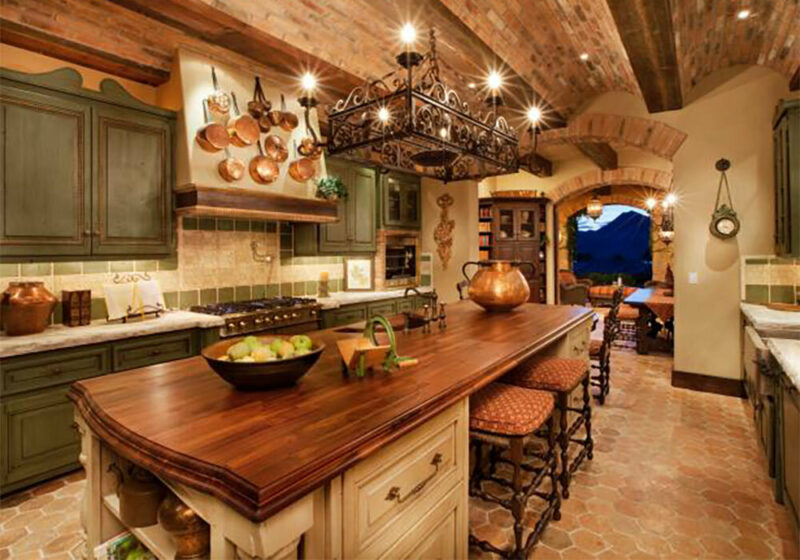 Granite - everywhere!
Depending on where you live in the state, you can find granite almost anywhere. Granite is a solid material, to be sure, but it has been overdone in countertops all over the state. Plus, it tends to come in dark colors, which can make a room feel rather dreary. Other countertop materials are available that will make your kitchen or bathroom feel much lighter and more modern.
With as much granite being used in the recent past, kitchens start to all look the same. There are less expensive options that still look nice while also standing out from the crowd.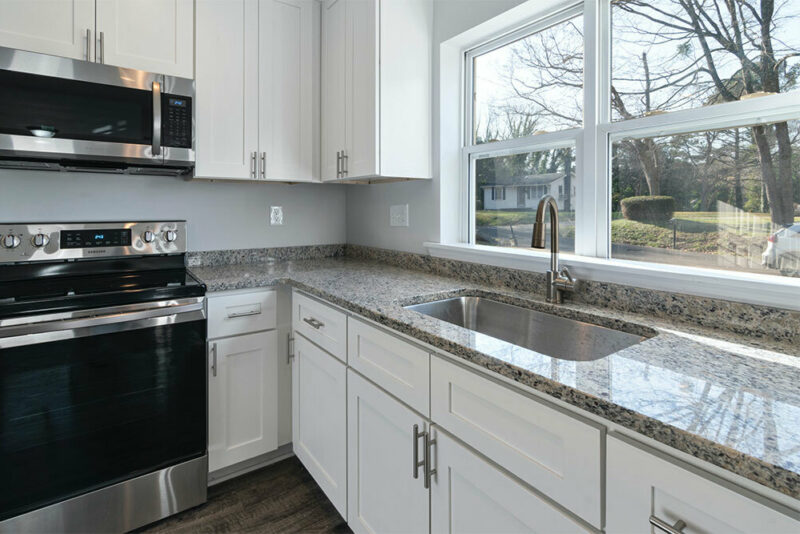 Learn more.
Are you looking to buy a new home, or make some design changes where you live now? We can help. Check out our renovation loan programs. Get started on your free pre-approval today. It's easy.