Article Excerpt
You can make big improvements to your home with small amounts of money. Here are five DIY projects that cost under $100 each.
Renovating your home might bring big — and expensive — projects to mind. But some small home improvements can make big changes. You can change the look of a kitchen, a bathroom, a front or back yard, or a closet with a relatively small investment in materials and time.
The following five DIY home improvement projects don't require a sledgehammer or a cashier's check!

Paint the Cabinets
With paint costing about $30 per gallon and one gallon of paint covering around four hundred square feet, you can easily make your kitchen cabinets your own on a budget for less than $100.
You don't need a massive renovation budget to change the look of your kitchen. You might just need a few cans of paint.
Suppose the cabinets that came with your house are painted a fairly standard off-white. Guess what? It's your house now, and you're not stuck with the look that the seller thought would work best. You can make those cabinets reflect who you are.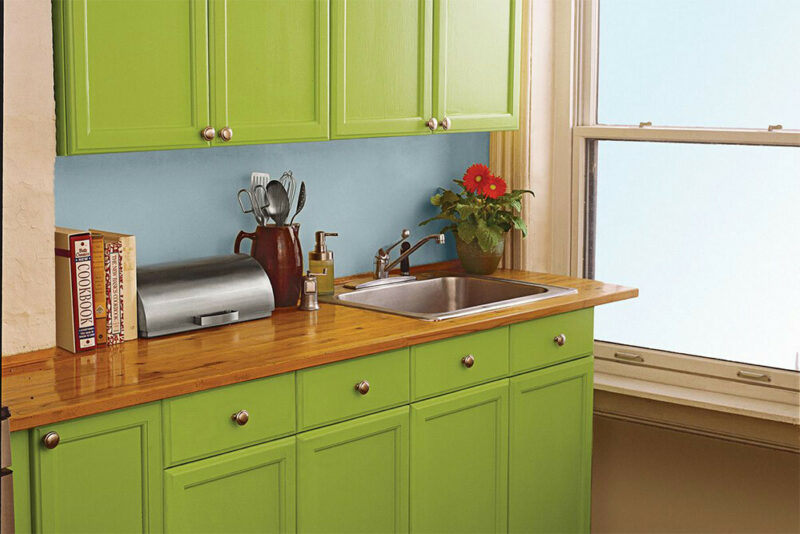 Create a Walkway
Home Depot sells simple 12" x 12" concrete pavers for $1.58 each, or you can get sandstone pavers with more unique shapes for around $6.48 each.
Does your front or back yard inspire you to go exploring? Depending on where you live, it might - but for many people, a yard is an area of grass they have to mow, and not much else.
A simple walkway can bring a yard to life in ways you may not expect. You can invest a large amount of money into an elaborate, landscaped walkway. But you can also invest a little bit into some paving stones that you lay down yourself. A walkway adds a sense of sophistication to a yard.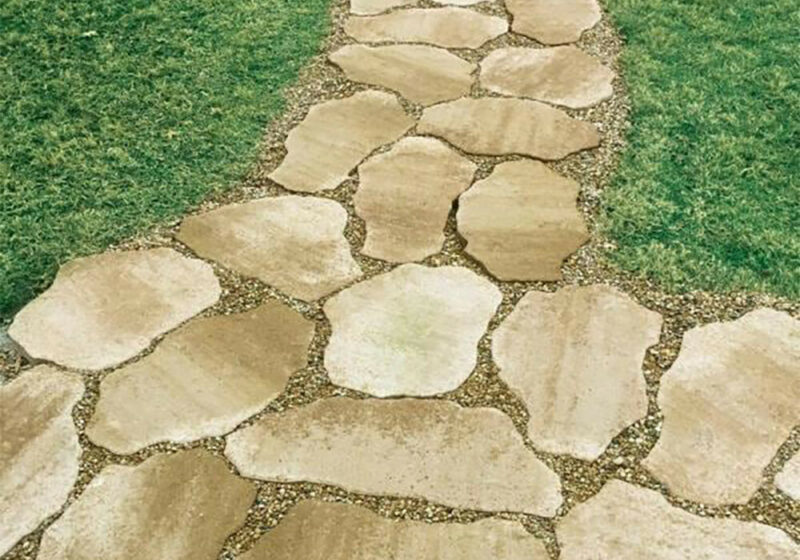 Outdoor Lighting for Summer Parties
A 25-foot strand of high-quality lights, like the ones pictured below, will only cost you $20-25.
Speaking of sprucing up a yard, string lights can add even more ambience to the walkway you created. They're inexpensive and easy to hang with just a few tools. They make an inviting atmosphere for warm summer nights with friends.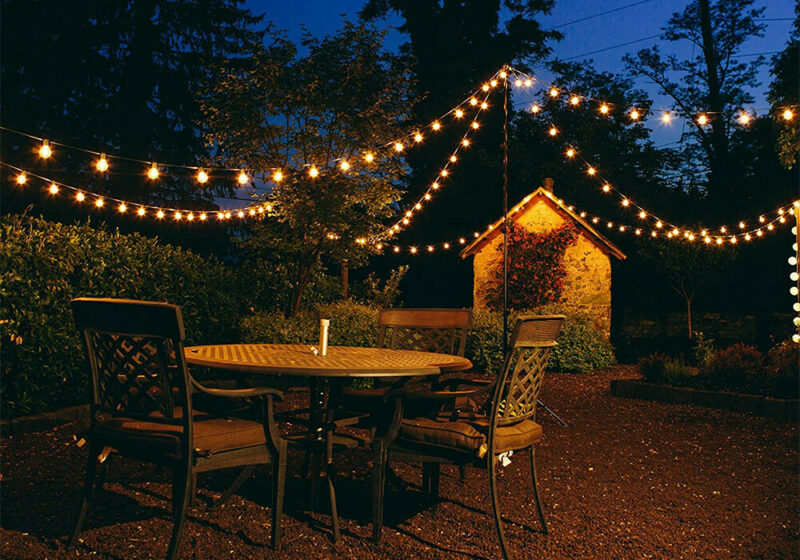 Upgrade Your Hardware
Cabinet knobs and drawer pulls bring kitchens into the 21st century. All you need is a screwdriver!
Seemingly minor details like these can fade into the background over time, but a few small changes can have an outsized impact on a room.
You can replace the original hardware in a kitchen or bathroom with a wide variety of new knobs, handles, or pulls that match your own style. Maybe you like an antique look, or perhaps you want something so modern it looks like it came from the future.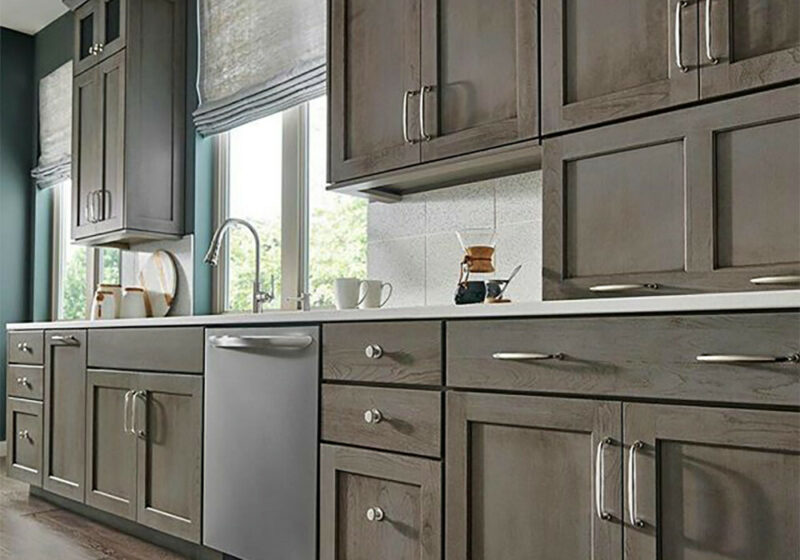 Create More Closet Space
Investing in innovative and inexpensive storage solutions can help you turn one shelf into several shelves, and make every inch of your closet into usable space.
Most starter homes sacrifice storage space. Unfortunately, that normally means smaller closets. But you can make efficient use of whatever closet space you have with a bit of creative thinking from Bed Bath and Beyond!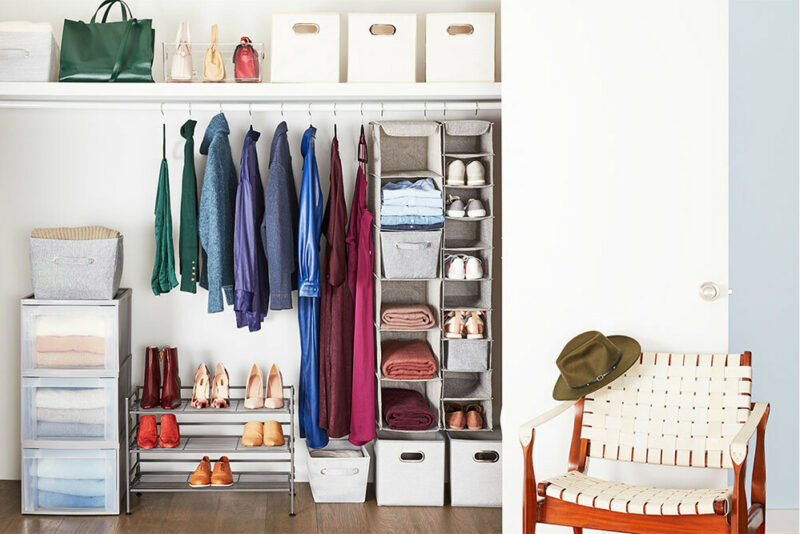 Get started on the mortgage process!
The Wood Group of Fairway will help you understand your mortgage options. It's not as tough as it seems! Get started on your free pre-approval today.