Article Excerpt
Friendsgiving is your chance to create your own Thanksgiving traditions with your friends. Here's how to make it memorable without making you exhausted.
Thanksgiving is a time for families and friends to get together and share gratitude. If you can celebrate the holiday with your family, that's great, but if that's not possible this year for whatever reason, you could host a Friendsgiving gathering instead. You could also do both.
Thanksgiving with the family often comes with many rules — written and unwritten, society-wide and family-specific — but Friendsgiving can be entirely yours to plan as you please. What can you do to host the best Friendsgiving ever? How can you do it without taking on all the work and cooking yourself?
Timing
When should you have your Friendsgiving get-together? How soon should you start planning it? How soon should you invite people?

When to Host Friendsgiving
Let's start at the end, with the question of when to have Friendsgiving. Your get-together shouldn't actually be on Thanksgiving day. Many people are going to be with family. You have an entire holiday weekend for your event. Which day you choose depends on your group of friends.
Friday might not be the best choice. For many people, Black Friday is a big shopping day. If any of your friends work retail, they won't be available. Plus, anyone who had a big meal on Thanksgiving day might not be ready for another gathering the next day.
Saturday is probably your best bet. Black Friday is over, and people might be getting hungry again after Thursday. Many people will have Sunday to rest and recharge before heading back to work.

When to Start Planning Friendsgiving
You can start planning as early as you want. Give it at least ten days to make sure you cover all the bases.
When to Invite People
This also depends on your friend group. Some people plan Thanksgiving weekend travel months in advance. Others fly by the seat of their pants. Earlier is usually better than last-minute. If your friends are local, it's easier.

Food and Drink
Thanksgiving has many culinary traditions, like turkey, stuffing, gravy, and cranberry sauce. Traditions are great, but Friendsgiving is your chance to get creative. You might even create some new traditions.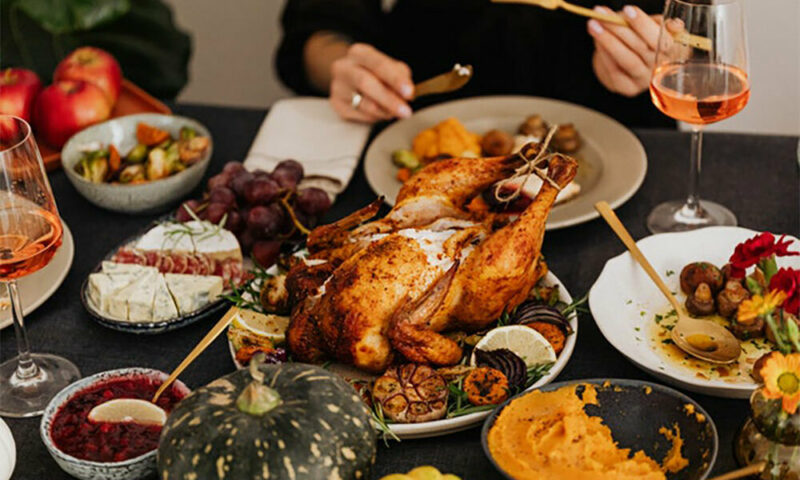 If you're planning on trying a new, creative recipe, you should practice it a few times. You don't want too steep of a learning curve on the day of your event.
You also don't have to cook at all. Many restaurants offer take-out options for Thanksgiving meals. Many of them are available all weekend, and even if they are only available for Thanksgiving day itself, there's a good chance they'll keep in your fridge or freezer until the day of your event. HEB and Cracker Barrel are both solid options.
If appropriate for your group of friends, you can offer seasonal alcohols that pair nicely with Thanksgiving food. Pinot noir matches well with many Thanksgiving flavors. If you're feeling adventurous, you might try serving pumpkin martinis or other Thanksgiving-themed cocktails.
Decorations
As the idea of Friendsgiving has caught on, many creative decorations are available that aren't too expensive. You want your home to look seasonal and festive, so look for autumn-themed decor.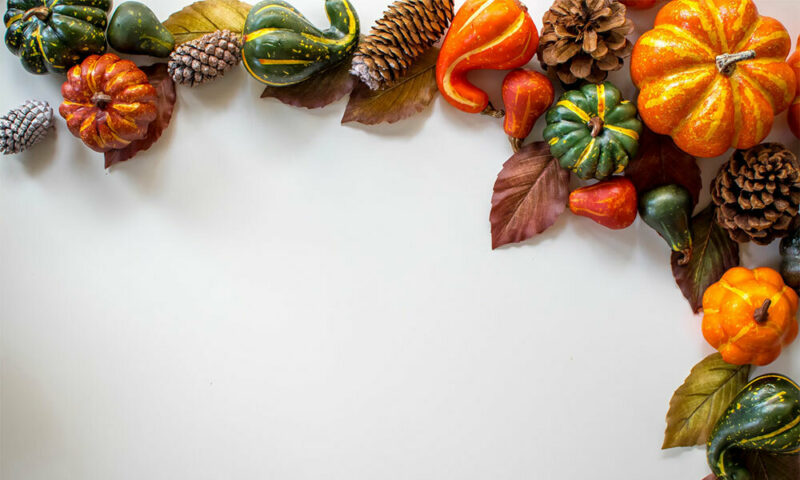 Seating
This is a casual gathering of friends, not a high society wedding reception. You don't need to put effort into a seating chart. What you should do is make sure everyone has a plate and a place to sit while they eat. Your carpet and furniture will thank you.

Entertainment
Once you've all eaten, you want your guests to remain entertained. You might look into some Thanksgiving-themed games you can play. This will also depend on what you and your friends like to do. Possibilities include:
Thanksgiving as a Homeowner
Next Thanksgiving, wouldn't it be nice to host in your very own home? If you have questions about Texas home mortgages, the Wood Group of Fairway is here to help. Get started with a few quick questions to see what you qualify for!