Article Excerpt
Take a look at the pros and cons of the most popular house exterior materials in the market: brick, James Hardie Plank, vinyl, wood, and stucco. This article is featured on ieyenews.com.

Many people, especially new home buyers, overlook the importance of selecting the right material for the exterior of their house. However, the process is multi-faceted. Factors that play into deciding which siding to use include:
Cost
Durability
Upkeep
Energy efficiency
Aesthetics
Ease of installation
This decision can seem intimidating at first, but we are here to help break it down for you. Let's take a look at the strengths and weaknesses of each material.

Brick
Brick is a popular housing exterior that allows homeowners to maintain that classic look for their house while also feeling safe about its durability. According to a study in 2019 by the National Association of Home Builders, 20% of new homes use brick as their primary building material.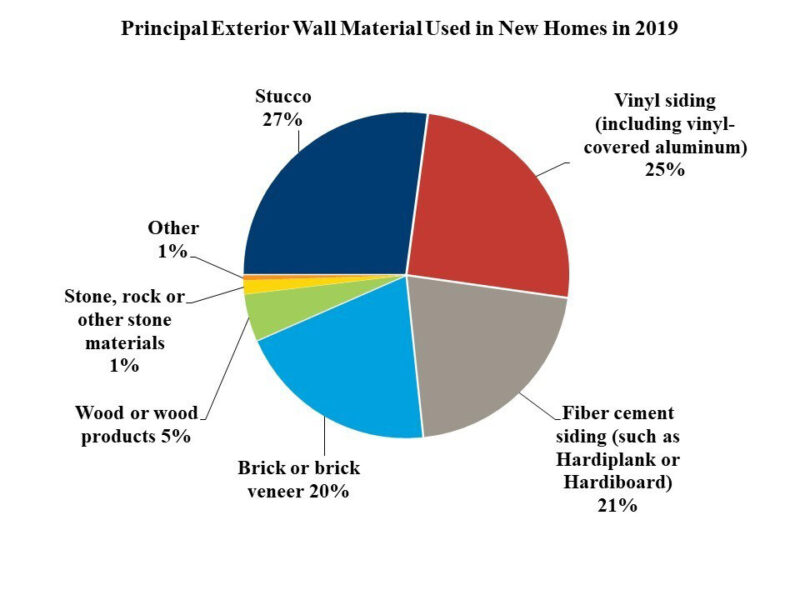 Found in a variety of shades and colors, brick is an incredibly customizable exterior. Although the cost of installation for brick is high, it actually increases in value throughout its lifetime, sometimes raising the value of the house by as much as 6%.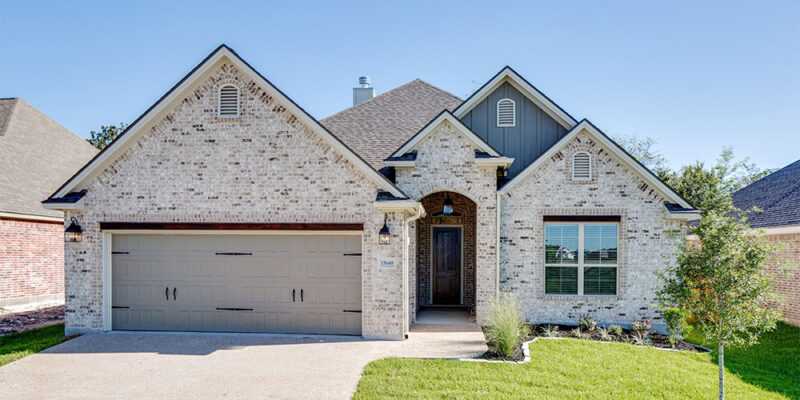 Overall, the durability, appreciating value, and classic aesthetic of brick make it an appealing option for any home exterior.
James Hardie Plank
James Hardie plank is a siding composed of fiber and cement that is sturdy, versatile, and eye-catching. The siding comes in a variety of designs and is easily paintable, allowing for high levels of customizability. Their fiber-cement composition creates a higher level of durability and fire-resistance compared to plain vinyl, and if the paneling is damaged somehow, there is no need to worry because James Hardie plank comes with a 30-year, non-prorated warranty.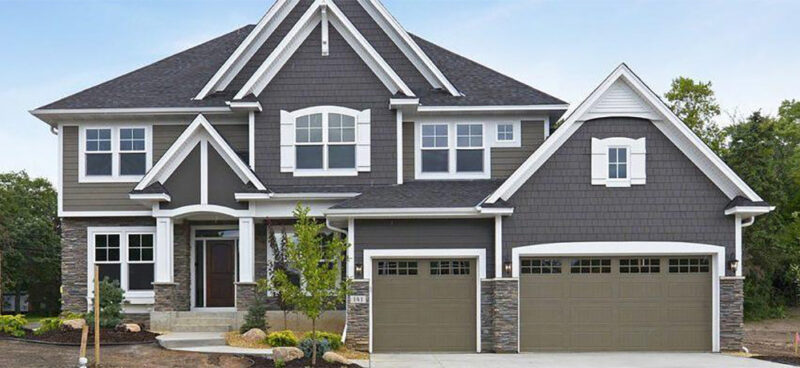 Unfortunately, its sturdy composition also makes James Hardie plank difficult to install due to its heavy weight. It is also relatively expensive as high-quality building materials tend to be. However, you get what you pay for, as there are few materials on the market that can compare to the quality of James Hardie plank.
Vinyl
Inexpensive and easy to install, vinyl siding is an attractive option for homeowners looking to save money. Vinyl is made primarily of PVC resin, resulting in a light material that can be obtained and installed at a low cost. Due to this low cost, vinyl is the most popular siding material and is projected to remain on top. Vinyl does not need to be painted because the color is mixed with the material, making it one of the lowest maintenance sidings out there.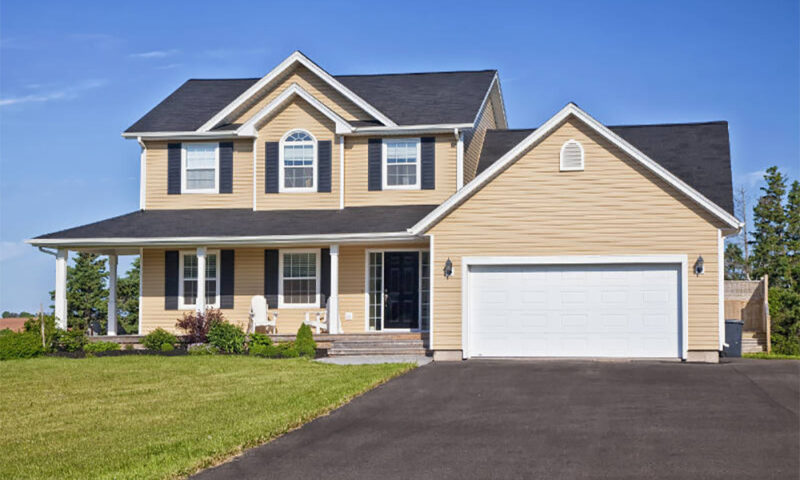 Vinyl is durable, but it is not unbreakable. Flying debris carried by strong winds or thrown by a passing lawn mower can crack the siding, resulting in a need to replace the entire panel. The panels are quite thin, restricting the ability to customize their design. Though not as flashy as some of the other options, vinyl siding is an excellent siding at a low price.

Wood
For those looking for a more natural look, wood is the siding for you. Wood siding is beautiful, and due to a variety of paints and finishes, it is also highly customizable. In addition, wood siding takes little energy to manufacture and is biodegradable, making it environmentally friendly.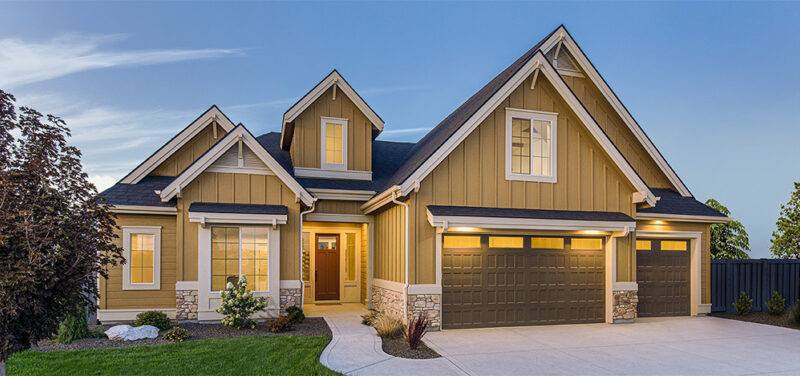 Unfortunately, wood attracts pests like termites and ants. Wood is also quite flammable, presenting a major drawback in areas prone to fires, and it requires significant time and money to maintain. However, it's hard to go wrong with wood siding if you're willing to give it the proper care and attention.

Stucco
Stucco is a mix of Portland cement, limestone, water, and sand. It is especially popular in Mediterranean cultures. One of the most energy-efficient sidings, stucco keeps both the heat and the cold in, due to its seamlessness. It's also relatively cheap, and it is usually tinted during the mixing process so you don't have to worry about painting it. It's considerably thicker than house rendering with 3 layers applied as opposed to the two layers applied in rendering.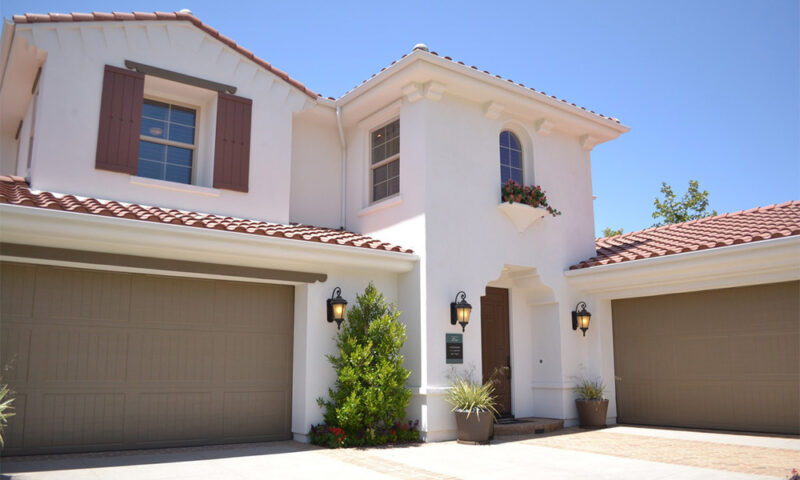 Unfortunately, the uniform seamlessness of stucco comes at a price. Pieces of the masonry can break off if struck with enough force, and this can be troublesome to repair because more stucco must be mixed in the right color and applied to the damaged area. In addition, it's difficult to install outside of arid climates. In the right environment, however, it becomes a fantastic siding option.

Get started on your free pre-approval!
There are lots of decisions to be made as you look for a new place to call home. Siding is an important one!
Whether you're considering buying a home or making improvements to one you already own, The Wood Group of Fairway is ready to help. Take the first steps in buying a home and get started on your free pre-approval today!