Article Excerpt
Your home's HVAC system is one of its most important assets in the Texas summer heat. Learn more about how to give it the care it deserves.
Texas gets hot in the summer. The summer of 2022 has seen some of the hottest temperatures in the state's history. Through all the days with triple-digit temperatures, homeowners, renters, and business owners rely on air conditioners to stay reasonably cool.
As the summers in Texas get hotter, and the winters appear to get colder, your home's HVAC system ("heating, ventilation, and air conditioning") could be one of your most important assets. The following offers an overview of what you can do to keep your HVAC system running smoothly.
Have a professional perform regular maintenance.
Before we get into the DIY tips, let's address the fact that HVAC systems involve sophisticated and delicate equipment. If you are familiar with how they work, you may feel comfortable doing complicated maintenance and/or repairs — provided that doing so doesn't void any warranties.
Most homeowners are not experts in the field of HVAC maintenance and repair. You can find businesses in your area that will handle these tasks for you. Many of them offer service contracts that provide regular inspections and basic repairs for an annual fee. A professional can spot potential problems before they grow into crises that could leave you without A/C in the summer or heat in the winter.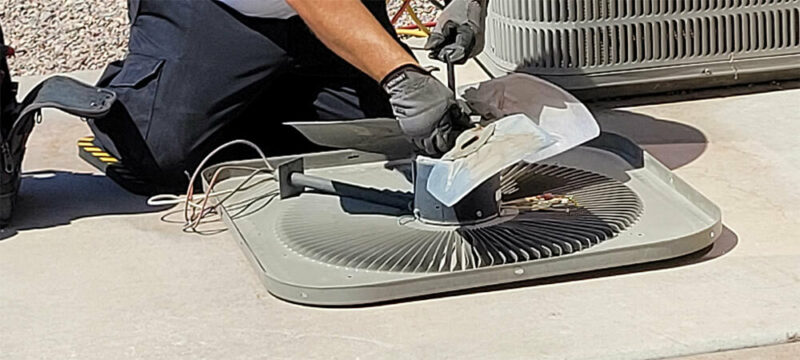 Keep air vents clean.
One of the simplest things you can do to help your HVAC system run smoothly is to clean the air vents in your home on a regular basis. Vents are easily clogged with dust, pet hair, and other debris over time, which interrupts air flow and puts extra strain on the system. Use an extendable duster to clean the vents.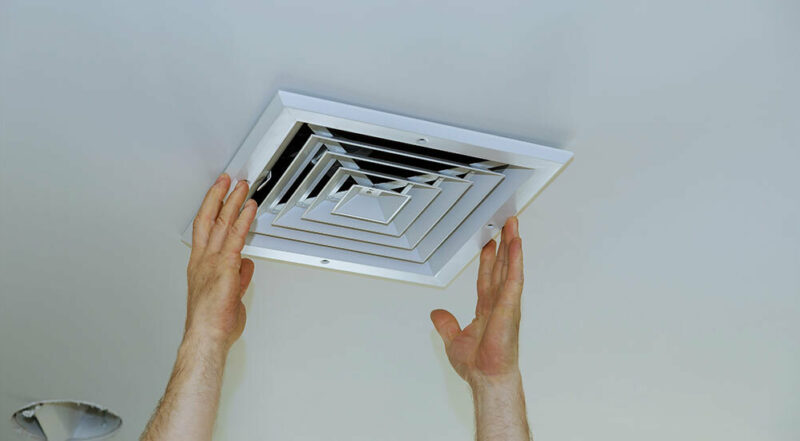 Change the filters.
Your home has a return air vent that draws in air for the HVAC system. The air passes through a filter before it gets to the HVAC equipment. The dirtier the filter, the harder it will be for air to get through.
You should replace the filter in your return vent at least every six months, but preferably more often than that. If you have pets or you are prone to allergies, you should do it more often.

Clean the condenser unit
The noisy device that sits outside your home is known as the condenser unit. In the summer, it disperses excess heat from the HVAC system with a large fan. The grating around the fan can get clogged with leaves and other materials.
You can help keep the condenser running smoothly by removing large debris. You can also clear dirt from the outside of the unit with a garden hose, but be careful not to spray water directly into the top of the unit.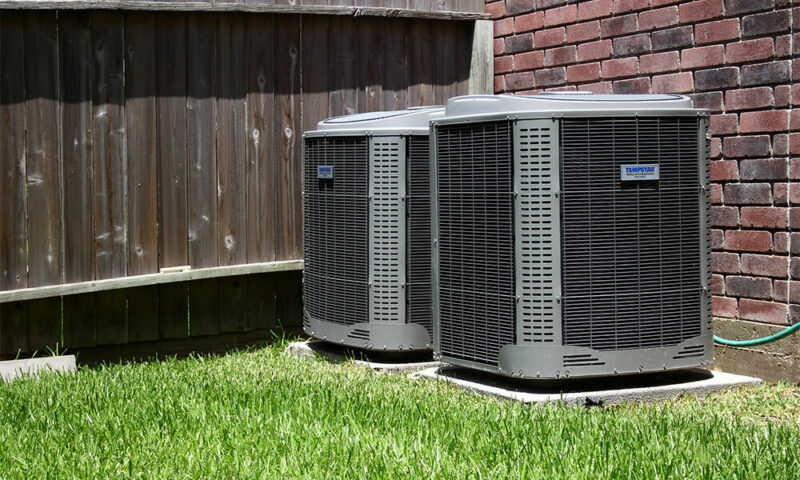 Keep the drain line clear.
Your HVAC system's evaporator coil removes moisture from the air inside your home. The moisture collects in a drain pan and then flows into a drain line that carries it outside. The drain line can become clogged. In older systems, this can lead to damaging water leaks. Newer systems may be programmed to shut down when their sensors detect clogs.
The drain line has two openings. One is outside, and the other is next to your indoor air handler. You can help keep the drain line clear by periodically flushing it with warm water. You can pour a cup or two of water into the inside end of the drain line.

Inspect for leaks, clogs, and other damage.
Most parts of your HVAC system are not visible because they are behind your walls or above your ceilings. You can inspect the visible parts to look for leaks and other problems. As mentioned above, most modern HVAC systems will shut down when they detect a leak or clog, so you might notice other problems with the system before you notice leaks.
Change CO detector batteries.
If your home uses any kind of fuel-burning appliance, such as a stove or oven, a heater, or a fireplace, you should have at least one carbon monoxide (CO) detector on each floor. Carbon monoxide is an odorless, colorless gas released as a byproduct from burning natural gas, propane, and other fuels. Prolonged inhalation can be lethal, which is why it's called the "silent killer."
In addition to saving your life, a CO detector can make you aware of problems with your HVAC system. It is critically important to keep CO detectors in working order. That means replacing the batteries at least once a year.