Article Excerpt
These innovative garage storage solutions can help keep your space uncluttered and your equipment easily accessible.
Homes with garages are in high demand. According to a survey by realtor.com, garages are one of the top five most desired home features for 2021 home buyers, along with larger homes, quieter neighborhoods, and large backyards.
If a nice garage is on your house-hunting list, a little organizational forethought can maximize its potential. Too often the garage becomes a jumble of items that grow year after year until your car no longer fits and items are inaccessible. But a few simple steps and a handful of storage solutions will help you take control of your clutter before it takes control of your garage.
Take Inventory
What do you currently have and what do you expect to buy that will be kept in the garage? Lawn care, sports, and recreational equipment, along with home maintenance items and tools, are common consumers of garage space. Or maybe you're hoping for extra space for a workshop or just a place to hang out. Once you've prioritized your list, you'll have a clearer understanding of your organizational needs.
Wall-mounted Storage Solutions
Shelves and Cabinets
The more items you can keep off the floor the better. Open shelving is good for items like paint cans, motor oil, or plastic bins filled with various tools and equipment. Cabinets are ideal for gear that needs to be secured or protected. In either case, it is important to measure carefully before purchasing. Nothing is more frustrating than delaying the project with another trip to the store. Garage hanging racks are another efficient way to utilize overhead that otherwise wouldn't be used.
Pegboards and Slatwall Panels
Pegboards are a tried and true solution that is extremely versatile. The combination of multiple mounting locations and a large variety of hooks allow you to hang everything from screwdrivers to leaf blowers. Like pegboards, slatwall panels can be configured to organize tools, supplies, and sporting equipment – they also provide a finished look for your garage.

Take Advantage of Ceiling Space
The garage ceiling is a perfect place to store light and medium-weight seasonal items like holiday decorations and camping gear. However, be sure not to impede the operation of your garage door. A wide variety of ceiling storage products are available including this DIY solution.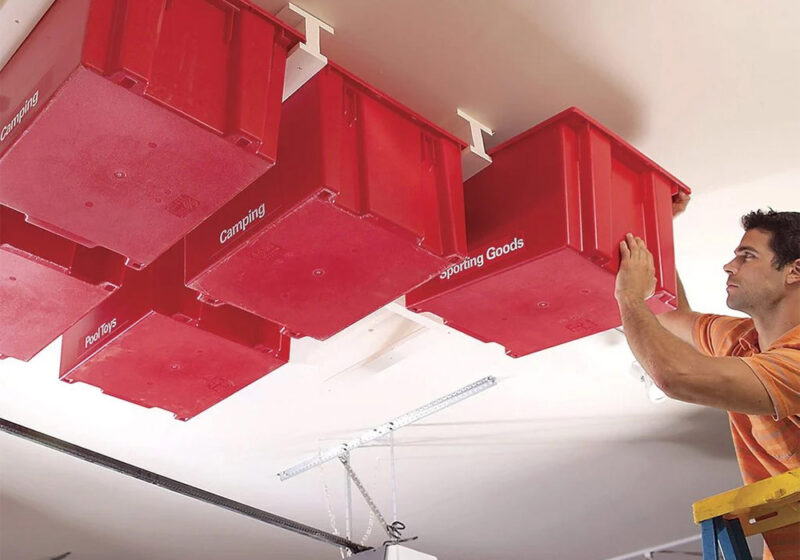 Think Outside the Box
Increase parking space in a small garage with an automotive storage lift. If you have two vehicles but your garage is only built for a single car, consider a car lift. They're fancy, but it's a small price to pay for car enthusiasts who cringe at the thought of being rained on right after a wash - or worse - hail!
You may also consider a retractable storage lift that allows you to make the most of your ceiling space and still easily gain access when needed.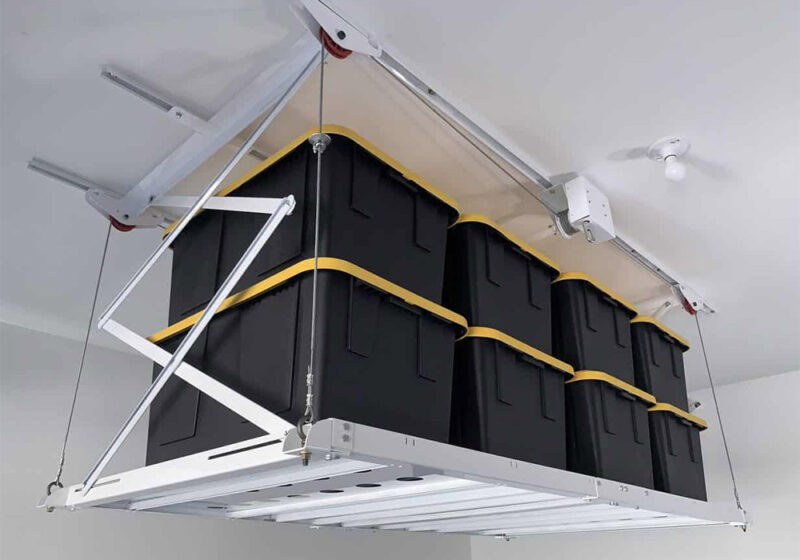 Yes, you can even use your garage door for storage. This garage door fishing rod holder is a great way to secure your fishing gear while keeping it within easy reach.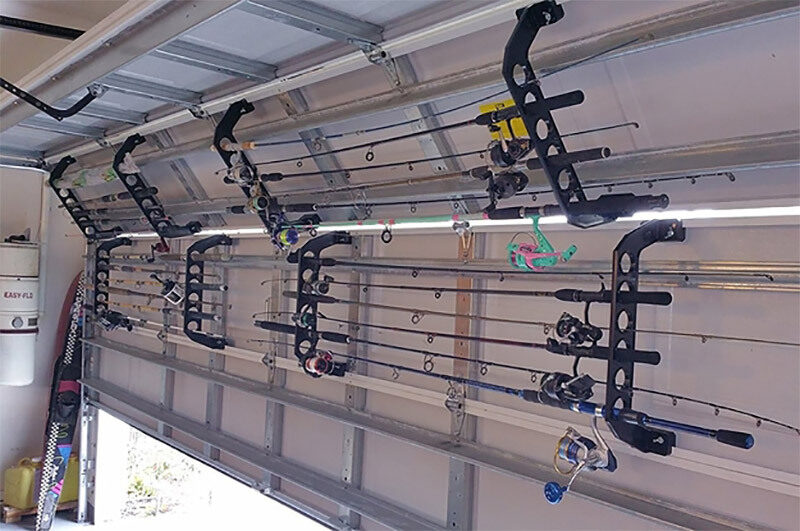 Homebuying Made Easier
At the Wood Group of Fairway, we ensure your home-buying experience is well-planned and efficient. Whether you're looking to buy, build or refinance your home, our experienced mortgage professionals are here to help. Check out what our borrowers are saying from all across the state of Texas. See what you qualify for - let's get started on your free pre-approval today!