Article Excerpt
Don't get discouraged from making a valuable investment in yourself by purchasing your first home! But you definitely need to pay attention to these areas.
Buying your home is super exciting. No doubt about it. But you may have also heard some homebuying horror stories. These six mistakes are common contributors to those horror stories.

#1. Looking at houses before getting pre-approved
Without already being pre-approved for a mortgage, your home search is just a guessing game. You don't know your purchase price limit and the seller has no confidence in your ability to buy their home. You won't know your loan terms either: how large your down payment has to be, what your interest rate is, or if you have to pay mortgage insurance.

#2. Messing up your pre-approval
There's a reason it's called pre-approval. After getting pre-approved, your loan can still fall through! For instance, if your credit score takes a dip because you missed a payment, your loan terms may change along with it. Quitting your job (even if you get a new one) may affect your pre-approval. Applying for another loan or credit card can mess up your pre-approval, too.
Making a large deposit or withdrawal from a bank account before closing the loan looks suspicious to mortgage underwriters. Underwriters are the people that give your loan final approval.
Here's the bottom line: if something you do causes your home purchase to come to an unfortunate end, you may lose any deposit or earnest money you paid when entering the contract. Keep your finances the same as you're going through the mortgage process – all the way to the closing table.

#3. Emptying your savings for a down payment
Bigger down payments are always better, right? Only if you can afford it while leaving a rainy-day fund behind.
We hate to be pessimistic, but it's a good idea to leave room for worst-case scenarios. If you lose your job within the first year of buying a house, will you have the savings needed to carry you a few months until you can sell the home?
Not only does an FHA loan allow for a low 3.5% down payment - but down payment assistance programs can actually grant you the entire down payment. Ask your lender about every loan option available for first-time buyers. They should be able to lay out several different options.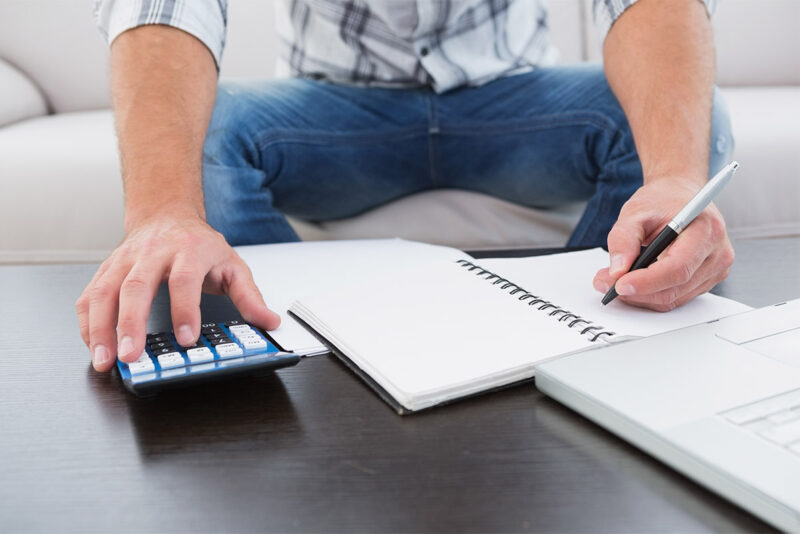 #4. Underestimating costs
It's true that zero-down mortgage options exist. Certain mortgage programs even allow for others to help you pay closing costs. But there may be more to buying a house outside the actual purchase of the property. Consider these:

Moving costs: UHaul, hiring movers, supplies, etc.
Professional house cleaning: do you need a deep clean before moving in?
Paint: before you move in is the easiest time to re-paint. Does the interior need a fresh coat?
Utilities: how will your new bills compare to your current ones? Consider energy, water, and gas if your home uses it.
Internet and cable: if your current place includes internet and cable into the price, you won't be used to figuring these new monthly costs into your monthly budget.
Old house components: is the AC/heating, roof, electrical system, and plumbing working exactly as they should? If so, are they reaching the end of their lifespans? Leave room in your savings to repair major home systems if needed.
#5. Skipping a home inspection
A home inspection is generally not required of homebuyers using any kind of loan program. But skipping the inspection is a big mistake. A home inspection reveals much more about the home than an appraisal. They include major system tests, cosmetic defects, and everything in between. A home inspection leaves no stone unturned, giving you peace of mind and a realistic idea of repair costs.
You may be tempted to skip the home inspection if you're already emotionally attached to the home. But inspections can reveal major hidden costs. Try not to get too excited until closing day.

#6. Choosing the wrong mortgage adviser
As a first-time buyer, your mortgage adviser (AKA your loan officer) is a key ingredient to a smooth transaction.
You need someone who will take your file seriously no matter your purchase price. They need to present first-time buyer options in a clear and simple way. Without this key ingredient, there's a decent chance of running into problems.
At The Wood Group of Fairway, our first-time buyers are guided through the process from beginning to end. We offer multiple down payment assistance programs, zero-down USDA loans, and we're always up-to-date on FHA guidelines.
Let's get started on your free pre-approval. See what you qualify for today!