Article Excerpt
There are plenty of reasons for wanting to buy a home as you get close to retirement. You may want to downsize to save on energy and taxes. Or you may want a vacation home. But are seniors and retirees able to get a mortgage? Which programs are available to help seniors buy homes? Read on!

Can you get pre-approved for a mortgage in retirement?
The first question senior homebuyers usually have is "Am I too old to get a mortgage?" The answer is no! The Equal Credit Opportunity Act protects against all kinds of lending discrimination:

Lenders must not: discourage you from applying for a mortgage or reject your application because of your race, color, religion, national origin, sex, marital status, or age, or because you get public assistance.
The same mortgage qualification factors that apply to younger homebuyers also apply to seniors: your income, debt, credit score are all still important.

What's the age limit for a 30-year mortgage?
There is no age limit for a 30-year mortgage. You can be 100 years old and still qualify for a 30-year. If your income, debt, and credit score align with your loan program's qualification criteria, you'll be in good shape for getting approved.

Should you sell your house and rent when you retire?
Well no, not necessarily. If you've already finished paying your mortgage, you're home-free for retirement! Your budget is significantly looser without paying for a living arrangement. You can use that extra money for anything you want. Plus, your property will probably continue to increase in value. After you're gone, your family can use the home as a rental house or a second home.
On the other hand, there's nothing wrong with selling the home and renting. If your goal was to sell the home and travel the world during retirement, then more power to you. What's important for one person may not be for another.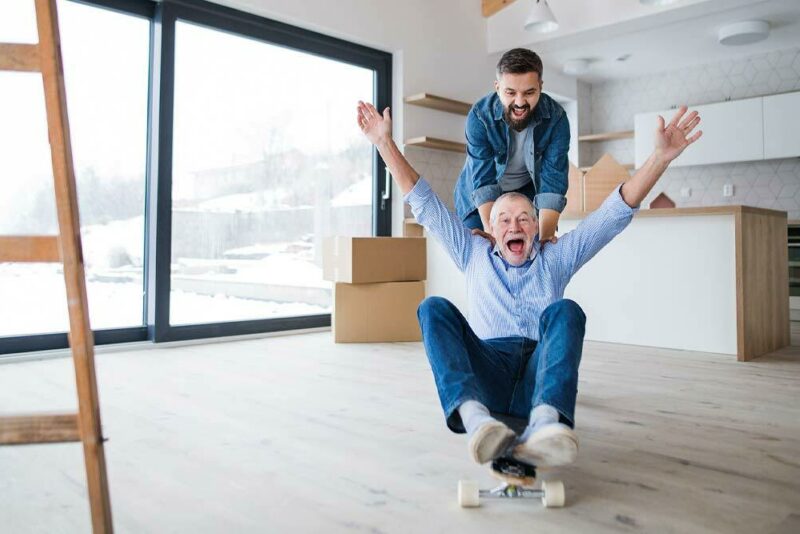 Having a mortgage in retirement years
What if you'll still have a mortgage in retirement? Or what if you want to buy a new house after retirement? You should consider a few things first:

Will you have enough post-retirement income?
If your loan term will run its way into your retirement years, are you confident of your retirement income's ability to pay all your bills?
What's the property tax trend in your neighborhood?
Can your retirement income accommodate for high property taxes year-after-year?
Would the death of your spouse affect your finances?
As we think 30 years in the future, we need to consider every possible scenario. If your spouse contributes to the household income, will their passing hinder your ability to make mortgage payments?
What happens to a house when the owner passes away?
If you pass away with an active mortgage, it doesn't necessarily become your family's burden. However, if the mortgage had a co-signer they would be completely responsible for paying the mortgage.
The person that inherits your home (as you defined in your will) will be able to decide if they want to keep the home for themselves. In that case, they'll take over the mortgage right away. If no one takes the mortgage, your mortgage servicer will foreclose the home. No one's credit score will be harmed during this kind of foreclosure.
Non-married live-in partners, no matter the relationship, will not inherit the property over your family unless specifically defined in your will. State laws generally consider only your legal relatives when dividing your property.

Are there programs that help seniors buy homes?
Seniors still have access to all loan programs that everyone else can use. This includes the most common programs, such as:
HUD homes are another option for seniors. The Department of Housing and Urban Development helps people buy homes. Some HUD properties are eligible for a down payment of only $100.

While most buyers assume the FHA program is only for first-time buyers, repeat buyers can actually be eligible if they haven't purchased a home within the last three years.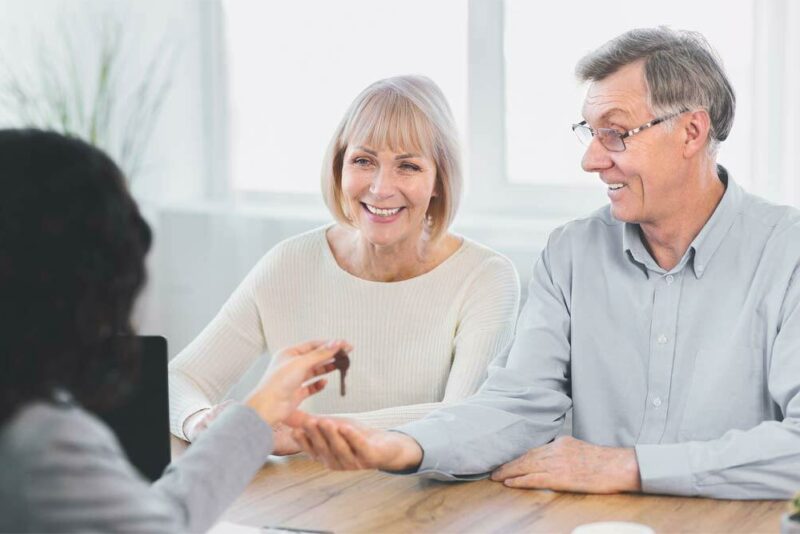 Get started on your free pre-approval
Whether buying your first home or your last, The Wood Group of Fairway is here to help. Either take two minutes to answer a few quick questions online, or call one of our Texas offices to speak with an experienced mortgage adviser. Pre-approvals are always free, and we're here to answer your questions!