Article Excerpt
Beyond the luxury brands you've already heard of, there's a whole 'nother level. These furniture items are quite the splurge.
Your home is your castle, as they say, to decorate and do with as you please. When it comes to furniture, you get what you pay for – and this is true up to a point.
Cheap furniture doesn't retain its original quality for long. Shelling out extra for quality materials and craftsmanship provides you with a piece of furniture that will be with you for a long time.
The Badminton Cabinet, for example, is the most expensive single piece of furniture in the world, having sold at auction for $34 million in 2004. It's been around since the early 18th century.
Here are some of the most expensive furniture that money can buy.

The Most Expensive Mattress
A good mattress might cost you $1,500 or so. A luxury mattress, like a Tempur-Pedic, will run over $2,000. That's not the kind of mattress we're talking about, though. If you want the Rolls Royce of mattresses, you won't find it in any mass-produced mattress.
Enter Swedish mattress company Hästens, which introduced the Grand Vividus mattress in 2020. Each mattress is hand-stitched and assembled, a process that can take 600 hours or more. If you are interested, there is a waitlist for this $390,000 mattress. Yes, you read that right.

The Most Expensive Chair
If you, like many other people over the past year, have found yourself adapting to a work-from-home lifestyle, perhaps it is time to treat yourself. A good office chair might cost several hundred dollars at a big box office supply store like Homes Direct 365. Let's aim higher!

Once again, Scandinavia presents us with luxury and style, this time in the form of the Wegner Swivel Chair. Designed by the late Hans J. Wegner for the Danish furniture workshop PP Møbler, the chair takes care of ergonomic needs while maintaining a minimalist style. Each chair is made to order using wood from trees that are over a century old. The wood is dried over a two-year period. One of these could be yours for around $13,000.
The Most Expensive Couch
The most expensive couch in the world is without question the Lockheed Lounge, which sold for $3.7 million in 2015. Named for the airplane manufacturer, the piece is designed to resemble an airplane. What it doesn't resemble is a comfortable place to sit - so we're going to look for the most expensive sofa where you might actually want to relax after a long day.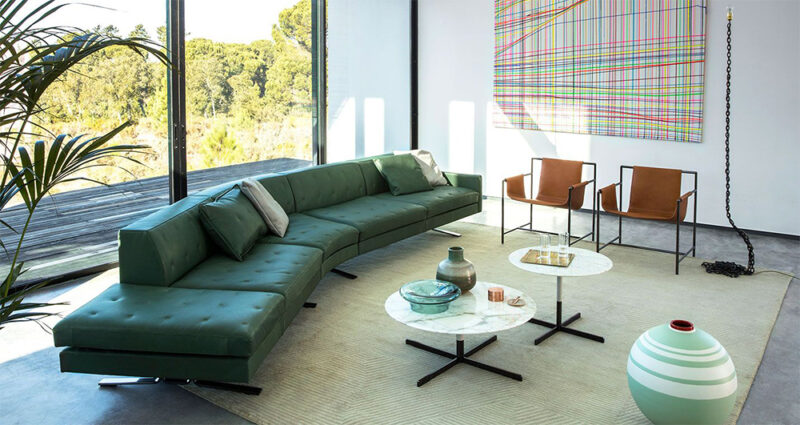 The Kennedee Sectional Sofa is the work of French designer Jean-Marie Massaud and Italian company Poltrona Frau (it already sounds expensive!) It features hand-stitched leather over a sturdy beech wood frame. You won't sink into it when you sit down, but with a price tag around $21,000, you might not want to.
The Most Expensive Table
The Incised Detail Dining Room Set by Jeffrey Greene Design Studio combines three rare types of wood to make a quite luxurious table. The top is Bubinga, a hardwood from Equatorial Africa. The legs and frame are Wenge, from the same region. The incised detailing is Purpleheart, found mainly in Brazil. The $55,000 set includes twelve chairs, also made with wenge and purpleheart.
The Most Expensive Ceiling Fan
For most of human history, ceiling fans and chandeliers were considered to be incompatible. This is no longer the case, thanks to Meyda Lighting and its Costello Chandelier Fan.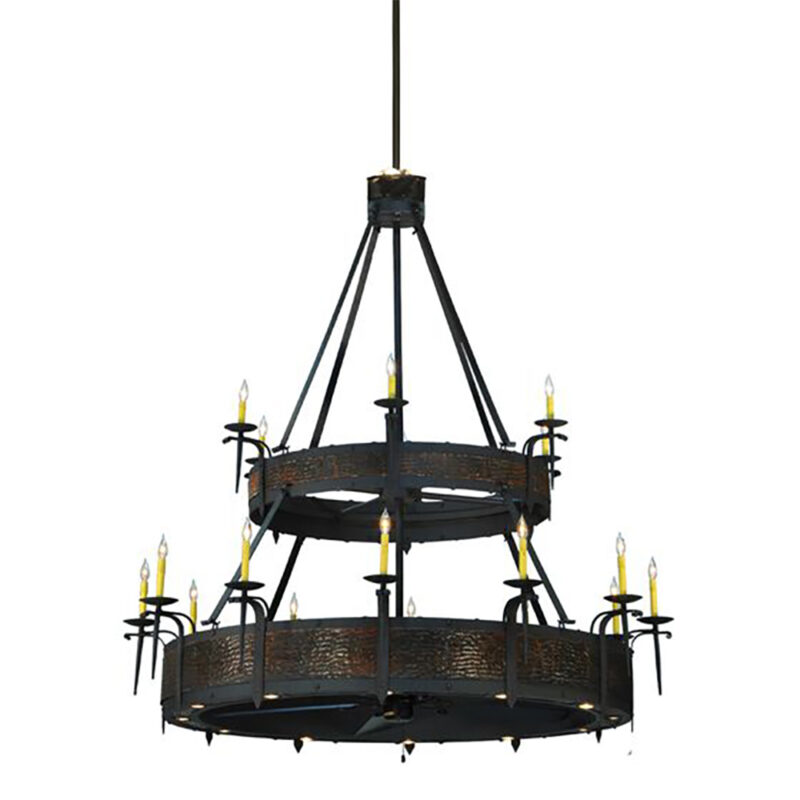 The two-tier chandelier includes eighteen lights and hides a 74" fan. Each fan is handmade, which is a trend among expensive items. With a diameter of over six feet, this might be a bit much for a standard dining room — and that's before we get to the $15,000 price tag. It could be quite the centerpiece of a high-ceilinged living room though.