Article Excerpt
As Texas cools down, you need to check off a few important things for your home. Here are three ways you should prepare your home for fall.
Finally! Central Texas thermostats are getting some relief from the 100+ degree weeks we've endured through a very sweaty August. As the Lone Star State ushers in the much-welcomed fall breezes, let's make sure we prepare our homes accordingly!
Seal leaks
Did you know that heating your home is actually more costly than cooling it? Improper sealing can waste twenty to forty percent of the energy used to heat your home. And that's not the only problem. Humidity, dust, pollen, and bugs can make their way in, too. Central Texans are all too familiar with allergies.
We usually think of windows and doors being the main culprits for air leaks. A proper caulking job can solve most of those issues. But fireplace leaks can be an even bigger problem. Rain can actually go straight in from the top. Your chimney cover and crown may have small cracks. They can "leak" from the inside, too. Gas fumes can condensate on the inside and soak the bricks. Chimney liners can alleviate this problem.
Check out this illustration of all the different places that could be affecting your home's energy efficiency.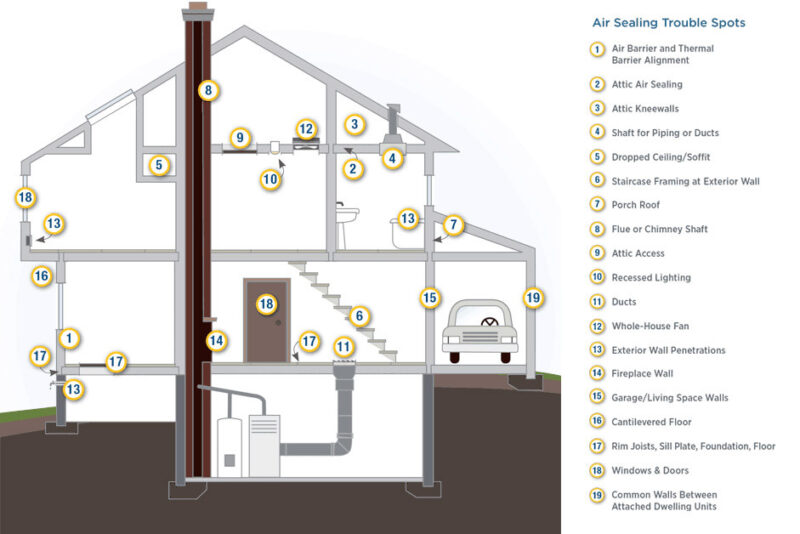 Test the heater
Texas weather is unpredictable. The fall season is especially sporadic. Sometimes it seems like we alternate using the furnace and the AC every other day. When it does finally cool down outside, we need the heater to be working properly.
Sometimes junk builds up in the furnace causing it to work less efficiently (or even become a fire hazard)! Making sure the furnace is running properly requires some pretty serious know-how, and most inspectors even use a combustion analyzer computer. So you'll need to call a pro for this one.
Furnace tune-ups aren't a big-ticket item. They'll usually run around $100. It'll definitely be less expensive than an emergency repair if your furnace stops working in the middle of the night.
Take a look at this common home furnace diagram. Want to dissect this thing and put it back together all by yourself? Didn't think so - consider getting it inspected this year!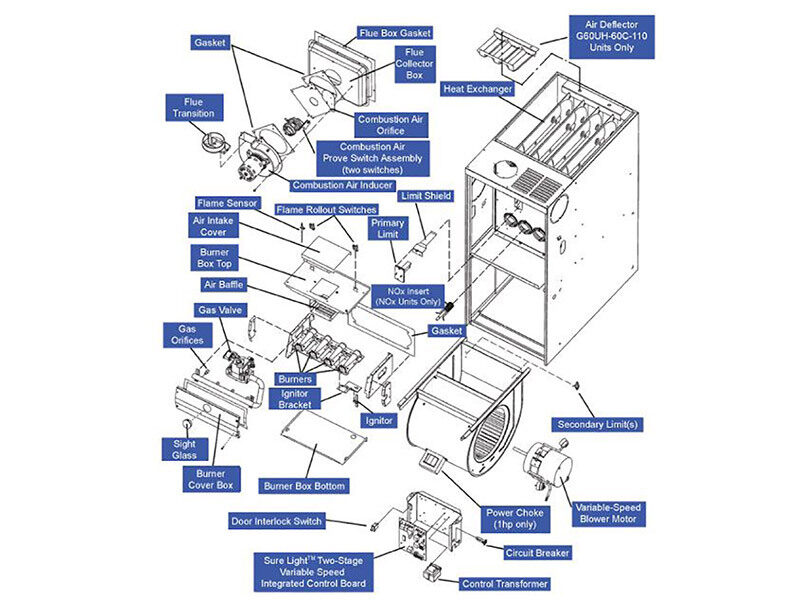 Decorations!
Sure, working heaters and sealing leaks are important - but you have to get in the fall spirit, too! DIY fall decorations make a fun indoor activity for kids, especially while they're stuck at home.
You can spend $150 on a fall wreath, or you can make your own (we'd opt for the latter option). Take a trip to Hobby Lobby and follow Naturally Ann's step-by-step instructions for creating your own fall wreath for the front door.
These little mason jar candle holders from diyncrafts.com are as easy as it gets. They create an unmistakable September/October/November ambiance in your living room.


DIY N' Crafts also used mason jar lids to create a pumpkin with an aromatic cinnamon stick stem. You just need some string to tie the lids together, and twine to keep the sticks in place. If you don't have enough lids left over from your candle holder project, you can actually find mason jar lids sold by themselves at Target.
How about owning your own home?
Home ownership isn't nearly as hard as you may think it is - especially concerning the mortgage process. With the Wood Group of Fairway, you can get started on a free pre-approval with no strings attached. Let's see what your options are today!