Article Excerpt
Keeping the family home in a Texas divorce can be difficult, especially if there's already a mortgage. Learn more about how a refinance loan can help.
When two spouses own a home together, they may need to figure out a way to divide it between them. This often involves selling the home and splitting the proceeds. But one spouse may want to keep the home. A common reason is not wanting to disrupt the children's lives any further.

If you are going through a divorce and you want to keep the family home, you may have options available to you. Home mortgage refinancing during a divorce offers several potential benefits. For one thing, it gets your spouse's name off of any existing mortgage. It may also provide you with the funds you need to buy out your spouse's interest in the home.
Read on to learn more about how a refinance loan could help you during or after a divorce in Texas.

Please note that we are not offering legal advice. If you have specific questions about refinancing your home in connection with an actual divorce case, please consult with a licensed Texas family lawyer.
What happens to the family home in a Texas divorce?
First, a note on Texas family law: Texas is a "community property" state. This means that, with a few exceptions, spouses jointly own any property that they acquire during their marriage. If they buy a house together while they are married, Texas law considers the house to be community property. If one spouse owned the home before they got married, it could be that spouse's "separate property," but this can get complicated if they both live in the house during the marriage. For our purposes here, let's assume that the home is community property that two spouses purchased together.
In a divorce case, there are two likely outcomes for a family home:
The spouses sell the home, pay off the mortgage (if any), and split the remaining proceeds. Normally you do not have to refinance the house in a divorce.

One spouse keeps the home and buys out the other spouse's interest. They then either assume the existing mortgage or take out a refinance loan.
Example
Suppose a couple owns a home valued at $500,000. They have a mortgage with a balance of $200,000. Their equity in the home is therefore $300,000. If they sold the house as part of the divorce, all other things being equal, each spouse would be entitled to half the equity, or $150,000.
A spouse who wants to keep the home (Spouse A) would have to pay $150,000 to the other spouse (Spouse B). They could also provide something else out of the community property of roughly equal value. To keep our hypothetical example fairly simple, though, let's assume that they will need to pay the $150,000.

How can one spouse keep the home in a divorce?
Texas courts that handle divorce cases have the authority to divide jointly-owned real property between spouses. In other words, a court can issue a final decree of divorce that awards the family home to Spouse A. It can also order Spouse A to pay Spouse B for their share of the equity. In the example above, that would mean paying $150,000.
Texas family law is not too concerned with how Spouse A comes up with the $150,000 to buy out Spouse B. If they can come up with $150,000 on their own, the court is likely to give them more power. Most people can't do that, though. This is where refinance loans often come in.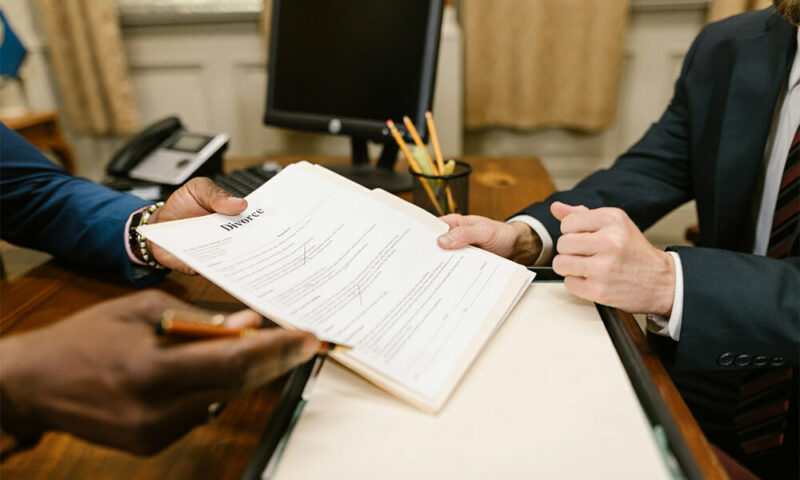 How can refinancing the home help during a divorce?
A refinance loan can offer at least two benefits in this type of situation.
Equity buyouts by refinancing due to divorce
Spouse A can take out a refinance loan that pays off the existing mortgage and covers Spouse B's share of the equity. In our example, the existing mortgage has a balance of $200,000, and Spouse B's equity share is worth $150,000. Spouse A, therefore, needs a $350,000 loan.
Lenders often limit the amount of refinance loans to 80% of the home's value, meaning that the homeowners must keep 20% equity. In this case, the refinance limit would be $400,000. Spouse A should be able to obtain a refinance loan to cover what they owe to Spouse B.

Removing a name from the mortgage after a divorce
After a divorce, removing a name from a mortgage may be ideal. By obtaining a refinance loan in their own name, Spouse A can remove all mention of Spouse B from the mortgage paperwork. This would free up Spouse B's credit, and allow Spouse A to make a fresh start with ownership of the home.
Texas divorce courts have the authority to award real property to one spouse. This would remove the other spouse's name from the deed to the property. A court cannot, however, remove a spouse's name from the mortgage.
A mortgage is a contract between the spouses and the lender. Since the lender is not a party to the divorce, the court cannot order them to remove one of the spouse's names from the contract. As long as both spouses' names are on the mortgage, both of them are held responsible for mortgage payments. If Spouse A were to take over all of the payments on the existing mortgage, the court could order them to indemnify Spouse B. That won't help Spouse B's credit report, though, which would still show them being liable for a $200,000 mortgage.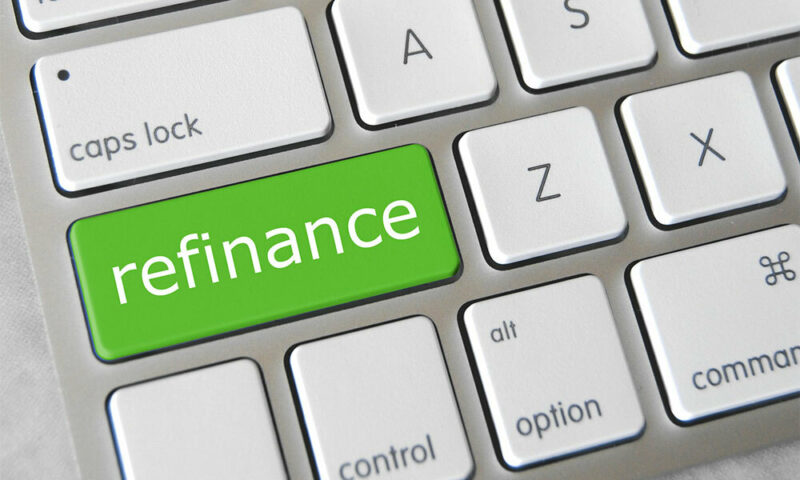 Looking for a refinance lender to help with divorce proceedings?
We understand that divorce can be a turbulent time. Home financing is just one part of the puzzle. The Wood Group of Fairway is here to simplify it, and help you move on. Find out what your options are by answering a few quick questions online today.