Article Excerpt
Texas has many options when it comes to broadband internet - at least in most of the state. Learn more about where you can get broadband service for your home.
Texas offers many options for internet service. Most of the state has access to broadband internet and the 5G network, although many rural areas — and even a few cities — still lack enough broadband connectivity for everyone.
What kinds of internet services are available in Texas? Why aren't they available to everyone in the state? Who are the best internet service providers in Texas? Read on to learn more about Texas' internet options.

Types of Internet Service
"Internet service" refers to the ability to connect a computer or mobile device to the internet. For a monthly fee, internet service providers (ISPs) provide internet connections to people's homes.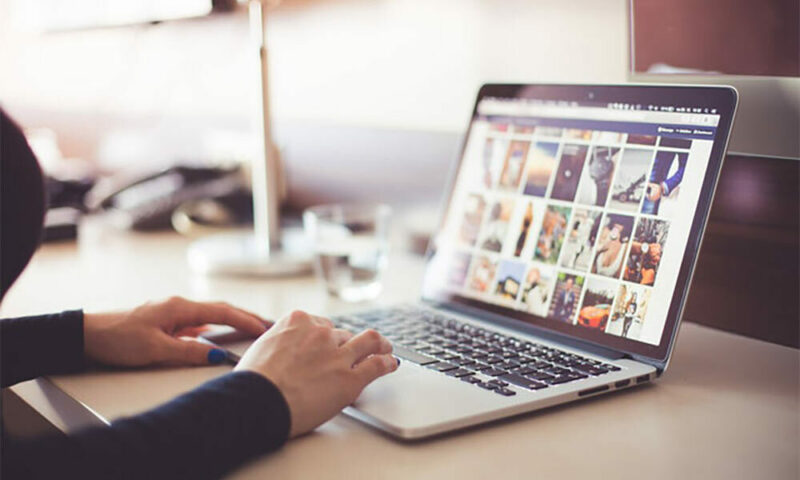 Every ISP has its own coverage area. As a result, most ISPs are only available in certain parts of the state. A Houston resident, for example, will have a different list of possible ISPs than a Dallas resident. Some areas might only have a few ISPs or none at all.
Internet service can be divided into two broad categories: dial-up and broadband. Dial-up internet was once the standard, but now it's mainly found in rural areas with no other options. "Broadband" refers to the various types of high-speed internet service, including:
Broadband Internet Service in Texas
According to the website BroadbandNow.com, over 85% of Texas residents have access to broadband internet service where they live. That still leaves millions of people without broadband service. None of the five most populous counties in Texas have 100% broadband coverage, although they are close:
| County | Broadband Coverage | Population without coverage (based on Census figures) |
| --- | --- | --- |
| Harris County (Houston) | 97.3% | 127,741 |
| Dallas County | 99.8% | 5,227 |
| Tarrant County (Fort Worth) | 99.3% | 14,774 |
| Bexar County (San Antonio) | 98.4% | 32,149 |
| Travis County (Austin) | 99.2% | 10,322 |
BroadbandNow identifies 31 Texas cities with 100% coverage. Of the five most populous cities in the state, only Austin and Dallas are on that list. Only two counties have 100% broadband coverage: Foard and Knox Counties, with a combined population of 4,448.
The site identifies seven counties with no broadband coverage at all. Four of these, Crockett, Irion, Schleicher, and Sterling, are adjacent to one another in west Texas. The others, Jim Hogg, Karnes, and Kinney, are located in south Texas.

One reason broadband internet service is so much scarcer in rural areas is that small populations often mean a lack of sufficient infrastructure to support broadband service. The seven Texas counties listed above have a total population of 31,111, or about 0.1% of the state's population. Nearly half of that number lives in Karnes County.
Internet Service Providers in Texas
The number of providers varies from place to place. The five largest cities in Texas each have more than 40 ISPs, according to BroadbandNow. Del Rio and Eagle Pass have close to 100% broadband coverage, but only 9 ISPs.
According to the website HighSpeedInternet.net, 170 ISPs operate in Texas. Their top five, in terms of availability and speed, are:
Xfinity

AT&T

CenturyLink

Suddenlink Communications

EarthLink
Xfinity
A subsidiary of the media giant Comcast, Xfinity is the largest cable company in the country. It offers cable internet service to most of Texas.
Benefits include plans without contracts and nationwide WiFi hotspots. Prices and plan availability vary by location, though, and the company places a cap on data usage.

AT&T
AT&T is one of the largest telecommunications companies in the world. It provides DSL and fiber internet service to large parts of Texas. It offers many discounts and deals, does not require a contract, and is among the least-expensive fiber ISPs. On the other hand, it requires consumers to rent one of their routers.
CenturyLink
While the company rebranded as Lumen Technologies in 2020, it still provides internet service under the CenturyLink name. It covers large parts of central and east Texas with high-speed DSL connectivity. It offers some of the cheapest fiber service in the country, but only in limited areas. All plans have unlimited data use and do not require equipment rental if you have your own modem.
Suddenlink Communications
Suddenlink is one of the largest residential cable service providers in the country, with Texas as one of its biggest markets. It offers both cable and fiber internet service. Plans are reasonably priced. Customer reviews are mixed, although its positive ratings exceed the industry average.
EarthLink
EarthLink was around in the early days of the World Wide Web (i.e. the 1990s) and was once one of the biggest ISPs in the country. It's not quite that big anymore, but it still provides reliable service across much of Texas. It offers DSL connections without a contract or equipment rental, and with unlimited data. Its plans can be pricier than other ISPs.
---
Become a homeowner!
When you buy your own home - and especially build one from the ground-up - you have control over where internet port locations go in your home. Faster internet for multiple people is made easier as a homeowner.