Article Excerpt
You can refinance a USDA mortgage just like any other mortgage. Learn how to keep the benefits of the USDA loan program while refinancing.
Loans backed by the U.S. Department of Agriculture (USDA) help low- to medium-income individuals and families buy homes in qualifying rural areas. The USDA loan program has numerous requirements for borrowers and the properties they hope to buy.
Once you have a USDA loan, you can refinance it in much the same way you can refinance any other mortgage. You must be up-to-date on your payments for any type of refinance loan, and you need to meet a lender's criteria regarding issues like credit. Refinancing with another USDA loan has additional requirements. The USDA offers several options for refinancing, including a "streamlined" process.
Read on to learn more about refinancing a home with a USDA loan.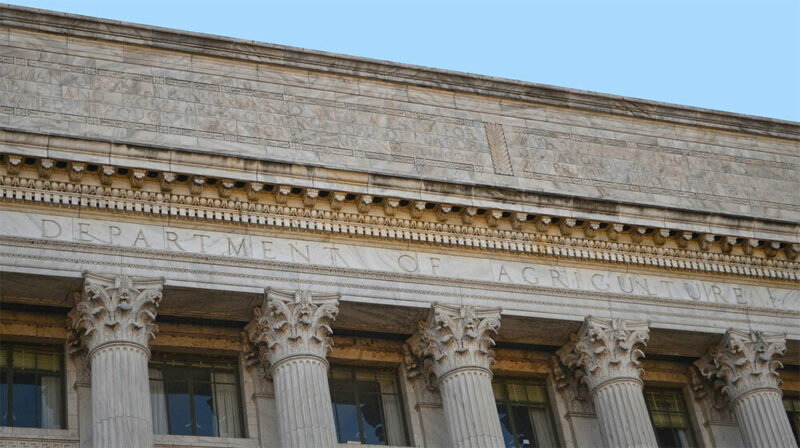 A quick review of how USDA mortgages work.
The USDA's mortgage program, formally known as Section 502 Single Family Housing, offers both direct loans and loan guarantees. The USDA acts as the lender for direct loans. This type of loan is not as widely available as guaranteed loans.
USDA-guaranteed loans come from authorized private lenders, such as the Wood Group of Fairway. Because these loans have the federal government's backing, lenders are able to offer lower interest rates and provide loans with little to no down payment.
Eligibility requirements for a USDA-guaranteed loan include the following:
You are a U.S. citizen, U.S. national, or "qualified alien."

Your credit score is at least 620.

Your income is no more than 115% of the median household income in your area.

The property is located in a USDA-designated rural area.

You will occupy the property as your primary residence.
In addition to no down payment and a lower interest rate, a USDA mortgage can also involve lower upfront fees. The tradeoff — and one of the few downsides to the program — is that you must pay for mortgage insurance.

Can I refinance a USDA mortgage?
The rules of the USDA mortgage program do not prevent anyone from refinancing. It might help to review what happens during a refinance.
When a homeowner refinances their mortgage, several transactions take place in quick succession. First, the homeowner takes out a new loan. Then, they use most of that loan to pay off their previous mortgage. Finally, they begin making monthly payments on the new loan.
From the original lender's point of view, refinancing looks different. It simply means that a borrower is paying off their loan early. The borrower might be getting a new loan from the same lender or another lender. In either case, unless the original loan agreement includes a prepayment penalty, nothing is stopping a borrower from paying in full before the loan's term is up. USDA loans are no different.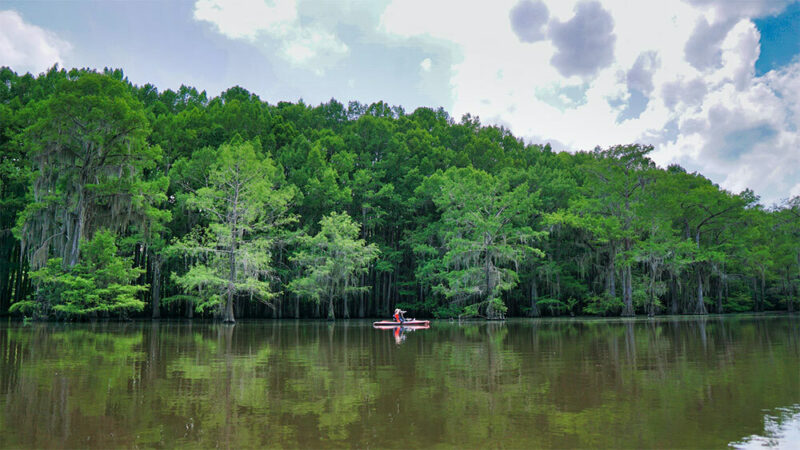 What are my options for refinancing a USDA loan?
The USDA offers several programs for mortgage refinance. You may opt for a conventional refinance if your prefer, or if you no longer meet the USDA's requirements.
USDA-Backed Refinance
To refinance a USDA mortgage with a new USDA-backed loan, you must meet the following criteria:
The current mortgage is at least 12 months old.

You live in the property as your primary residence.

Your household income is at or below the USDA's threshold amount.

The purpose of the refinance is not primarily to cash out your equity.
USDA refinance loans typically have a term of 30 years.

USDA Streamlined-Assist Refinance
A Streamlined-Assist Refinance allows you to lower your interest rate and the amount of your monthly payments quickly. In order to be eligible for this program, a refinance loan must lower your monthly payment by at least $50. You must have consistently made mortgage payments on time for at least 12 months.
No credit approval is required for a Streamlined-Assist Refinance, as long as you meet the other criteria mentioned above. This means the lender will not pull your credit report.
You may add new borrowers to the loan when you refinance with this method. You may not remove any existing borrowers, however, unless they are deceased.
A new appraisal is not required to refinance a USDA-guaranteed loan or an unsubsidized direct loan. You can refinance even if your home has decreased in value and you have little equity. You can borrow up to the total outstanding balance of the original loan plus the amount needed to set up a new escrow for taxes and insurance.

USDA Streamline Refinance
You will also not need an appraisal to get a Streamline Refinance unless you have a subsidized direct loan. You will, however, have to go through the credit approval process again. You must have 180 days of timely mortgage payments on your current loan. You may add or remove borrowers.
With a Streamline Refinance, you can borrow up to the total amount of the original loan. Proceeds from the new loan can go toward closing costs and escrow fees.

USDA Non-Streamlined Refinance
A non-streamlined refinance offers the same overall benefits as any USDA mortgage, but it requires you to go through all the steps involved in a conventional refinance. You will need to get a new appraisal and go through the credit check process. The 180-day requirement for on-time payments applies to this type of refinance.
The new loan may not exceed the home's value according to the new appraisal. Funds from the loan may go towards escrow and closing costs.

Conventional Refinance
You might not be eligible for a USDA-backed refinance. Your income, for example, might have increased beyond the USDA's guidelines. A conventional refinance offers some potential advantages over a new USDA loan. You might not be required to pay for mortgage insurance. You can get a loan with a shorter term than 30 years. If you have equity in your home, you can use a conventional refinance loan to cash out some of your equity.
---
Looking for better loan terms?
You have more options available than ever before to help you buy a home. The USDA loan program is only one of many such programs for people who want to own a home but might have difficulty qualifying for a conventional loan.
The process can seem overwhelming, but you don't have to go through it on your own. The mortgage professionals at the Wood Group of Fairway are authorized USDA lenders and we're ready to help. Let's check out your best options, whether it's a new purchase or a refinance. Get started now by answering a few easy questions!