Article Excerpt
Mortgage rates dropped to historic lows during the pandemic and have been slowly rising in 2021. Find out more about what might happen next.

Around March 2020, the COVID-19 pandemic slowed the market almost to a halt. Mortgage interest rates went down as a result, and homeowners took advantage of the opportunity to refinance their homes.
By summer 2020, homebuying had started again with a newfound fervor. The pandemic likely played a major part in the explosion in homebuying, so it is responsible for both slowing the market down and then kicking it up several gears. In 2021, COVID still refuses to go away. While the economy is steadily recovering, this leaves questions about what to expect with mortgage rates.
For now, interest rates remain low – so it's still a good time to lock your rate for a mortgage. While neither we nor anyone else can make rate forecasts with certainty, here are some ideas of what might be coming in the near future.

Where are mortgage rates right now?
As the real estate market slowed down in 2020, mortgage rates dropped. To the surprise of many industry experts, they fell below 3%, and stayed there throughout the year. Mortgage rates hit their lowest point in January 2021.
The overall trend since then has been a very slow increase. The COVID vaccine and its promise of an end to the pandemic almost certainly influenced this rise. Throughout the first half of 2021, average 30-year fixed-rate mortgage rates hovered around 3%. According to data from Freddie Mac, they rose as high as 3.18% in April before dropping again. The rate last rose above 3% in June. As of the beginning of August, average rates are back in the high 2's.
The rate for 15-year fixed-rate mortgages has remained lower. It hit a high for the year of 2.45% in late March and early April. As of early August, rates look to be in the lower 2's.

What trends are affecting rates?
The ongoing COVID pandemic is an obvious factor affecting interest rates. The economy has been gradually recovering from the enormous hit it took in 2020, but not without numerous hitches along the way that could be contributing to inflation at the moment.
Lawrence Yun, the chief economist with the National Association of Realtors, has noted that inflation is high at the moment, but this has had surprisingly little effect on mortgage rates. Usually, inflation causes interest rates to rise, but that has not happened so far. The current inflation could be due to ongoing supply-chain issues that will hopefully resolve themselves soon. The White House and the Federal Reserve have both stated that inflation will not be a problem much longer.
Another issue is a lack of available housing to meet consumer demand. Yun states:
America is facing a massive housing shortage due to multiple years of underproduction in relation to population growth. We estimate around 5.5 to 6.8 million additional housing units need to be built. America is on track for only 1.6 million and 1.7 million new housing units this year and next, respectively. That would represent the best two-year performance in 15 years, yet it would still be inadequate.

Lawrence Yun

•

Chief Economist, National Association of Realtors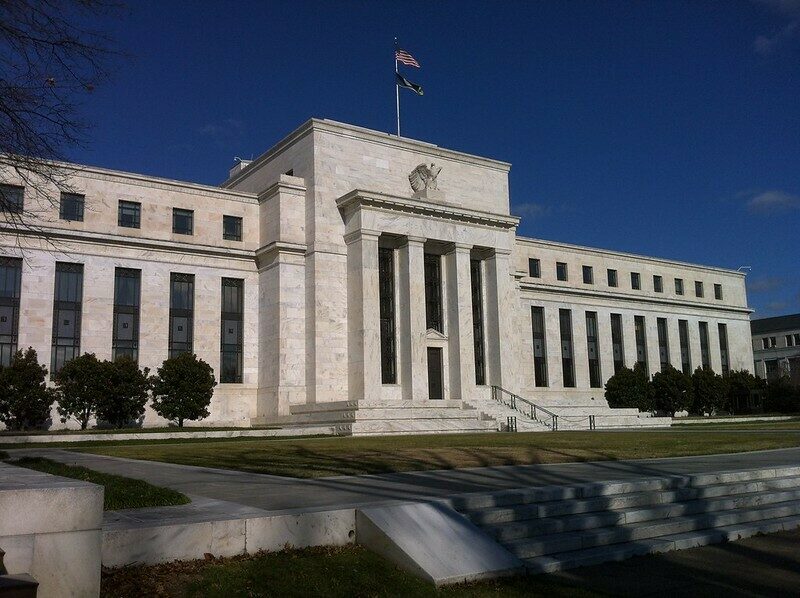 Finally, one could argue that mortgage rates have not risen because the Fed has kept interest rates low, at least so far. In early August, two Fed officials stated that we may be nearing a point where they would consider raising interest rates. Inflation of 2% or more is the Fed's usual benchmark for this. Some believe that we have already hit that mark.

What are some projections for the future?
Most economists and mortgage industry experts are projecting a slow rise in mortgage rates as the economy continues to recover from the pandemic. Sam Khater, the chief economist for Freddie Mac, recently stated that "rates remain very low, particularly given that economic growth is strong and will continue into next year."
We might not see rates return to pre-pandemic levels - most experts seem to agree - until 2022. That means it's probably a safe bet to buy now if your main decision factor hinges on interest rates.
Greg McBride, the chief financial analyst for Bankrate, has noted that the combination of inflation and economic growth has led, "ironically," to lower mortgage rates. He cautioned that "any hints of tapering bond purchases from the Federal Reserve would push mortgage rates up" in August. Fed officials have hinted at possible tapering in recent weeks.
Danielle Hale, the chief economist for Realtor.com, believes that economic recovery and widespread vaccinations could push mortgage rates upward. She states that "mortgage rates could approach 3.4% by the end of the year."
Learn more.
If you're looking to buy a new home or refinance the home where you live now, this is a great time to lock in a low interest rate on a mortgage. Get started on your free pre-approval with the mortgage lender Texans trust!