Article Excerpt
Hurricanes are an inevitable risk near the Texas coastline. What will be different in your mortgage process if you buy a home there? Learn more.

Hurricanes are an unavoidable part of life in many parts of Texas. They have shaped the history of this state in more ways than most people know. Have you ever heard of the town of Indianola? In 1845, German immigrants settled along Matagorda Bay and founded a town, which they named Indianola.
The town grew to become the second-largest port in Texas after Galveston until a hurricane nearly destroyed it in 1875. The residents rebuilt the town, but another hurricane came in 1886 and destroyed it again. By 1887, Indianola was a ghost town. Texas has gotten better at withstanding the damage that hurricanes can cause, but they still wreak havoc in coastal areas every few years.
Aspiring homeowners may worry about what can happen if they want to buy a home in an area with possible hurricane risk. Read on to learn more about those risks and how they can affect the mortgage lending process.

What areas are at the highest risk for hurricanes in Texas?
The closer you are to the coast, the more risk you face from hurricanes. The Texas Department of Transportation (TxDOT) provides maps of evacuation routes for every area along the Texas Gulf Coast. These routes, which provide an idea of where hurricanes and related weather events can have an impact, extend as far inland as Laredo, San Antonio, Austin, Dallas, and Texarkana.
Aside from high winds, storm surge is often one of the most destructive aspects of a hurricane. This term refers to a rise in sea level caused solely by a storm. Storm surges can quickly inundate coastal areas. The National Oceanic and Atmospheric Administration (NOAA) has created risk maps showing how vulnerable areas along the coast are to storm surge.
The worst risk of storm surge, according to the NOAA, is along the northeastern part of the Texas coast, starting at Matagorda Bay and continuing beyond the Louisiana state line. Storm surge can be greater than six feet above ground in those areas during a Category 1 hurricane. This scale, which goes from 1 to 5, is based on wind speed. Storms ranked as Category 3 and up are considered to be major hurricanes. A Category 5 hurricane could cause storm surges of over nine feet in cities as far inland as Brownsville, Houston, and Beaumont.
Since 1851, when the NOAA's records began, no Category 5 hurricanes have made landfall in Texas. Only four Category 5 hurricanes have hit land in the U.S. in that time, three in Florida and one in Mississippi. Texas has experienced ten Category 4 storms and sixteen Category 3 storms. Hurricane Harvey, one of the most destructive hurricanes in recent Texas history, was a Category 4 storm when it hit land in August 2017 and caused nearly $149 billion in damage. The deadliest hurricane in both Texas and U.S. history, the Category 4 1900 Galveston hurricane, took more than 8,000 lives.

Can I get a mortgage for a home in a hurricane zone?
Yes, it's possible to get a mortgage for a home at risk for hurricane damage. Your lender may require you to buy additional insurance. The Federal Emergency Management Agency (FEMA) designates areas at different levels: low, moderate, or high risk for flooding. Areas at risk for hurricane damage typically fall under the moderate- or high-risk categories. This brings extra requirements for most types of mortgages.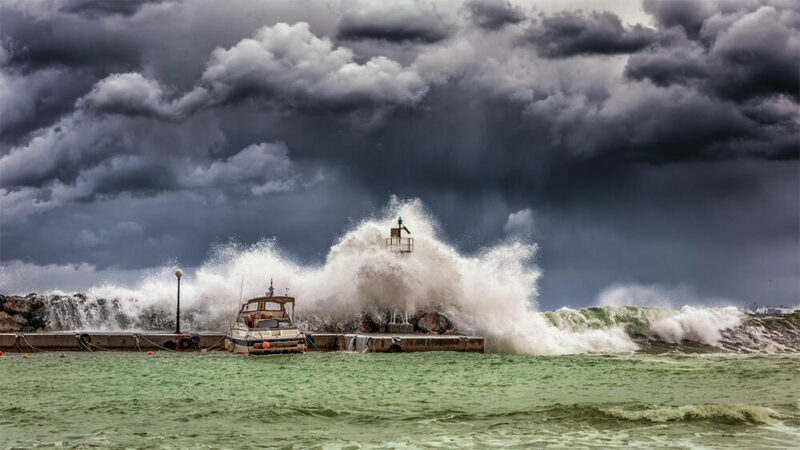 What are the requirements for a mortgage in a hurricane zone?
Buying a home in a hurricane zone may involve some additional expenses that are mandatory and others that, while not required, are a good idea.
Hurricane and Flood Insurance
If you are getting a mortgage backed by the federal government for a property in a high-risk flood zone, you must obtain flood insurance through the National Flood Insurance Program (NFIP). This includes conventional mortgages regulated by Fannie Mae and Freddie Mac and mortgages guaranteed by the FHA, VA, or USDA.
For areas deemed moderate- or low-risk, flood insurance is not necessarily required, but it could be a good idea. Hurricanes can affect areas far beyond the Texas Gulf Coast. After making landfall, a hurricane can produce severe thunderstorms with heavy rainfall hundreds of miles inland.
FEMA maintains a Community Rating System (CRS), which provides incentives for communities that "exceed the minimum requirements of the" NFIP. Homeowners in communities with a CRS rating may be eligible for discounted flood insurance rates. About seventy Texas cities are CRS-rated, including areas that may be at risk of hurricanes like the following:
Beaumont and Port Arthur

Corpus Christi and Rockport

Houston and Harris County, including numerous communities like Baytown, Bellaire, Friendswood, Galveston, League City, Missouri City, Pasadena, Pearland, and Sugar Land
Flood insurance will cover damage caused by floodwaters, but not damage from high winds. You should not assume that a standard homeowner's policy will cover hurricane damage if your home is located in a hurricane-prone area. You might need to get hurricane coverage as an addition to your homeowner's insurance policy. Your lender can give you more information about what they require in terms of homeowner's insurance coverage.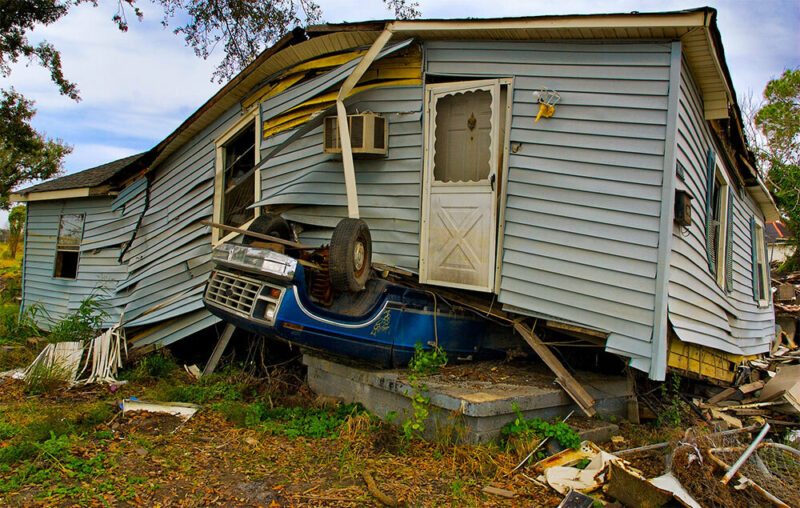 Appraisals and Inspections
Getting a mortgage for a home in a hurricane zone does not necessarily require any additional appraisals beyond the usual requirements. Your lender might want an inspector to check to see if the home will be able to stand up to hurricane winds or storm surge. It's a good idea for your own safety and peace of mind as well. FEMA provides some resources to help inspectors and homeowners assess a home's condition.

How much do hurricane and flood insurance cost?
The NFIP sets premiums for flood insurance. The amount varies based on factors like the policy limits and the location and size of the property. The average cost of flood insurance is probably around $1,000 per year, but it could go up to $2,000 or more.
Hurricane insurance comes from private insurers, so its cost can be harder to predict. When purchased as an addition to a homeowner's insurance policy, it could be another $500 to $750 per year.

Simplify the buying process with Texas' trusted mortgage lender!
The Wood Group of Fairway is a group of Texas mortgage pros dedicated to welcoming you home in the fastest and easiest way possible. We'll ensure you're informed during the entire process, and we're no strangers to handling purchases in flood and hurricane zones.
Simplify your homebuying journey with the mortgage lender Texans trust. Get started by answering a few easy questions online today!