Article Excerpt
Homeowners insurance helps you protect the massive investment you made into your home. Learn more about the different types of coverage.
Protecting your home with insurance is both for your own benefit and to minimize the risk carried by your mortgage lender. Homeowners insurance covers a variety of losses, including damage to the home itself and to your personal property located in the home. Your mortgage lender will require you to get homeowners insurance as a condition of the loan, but it's a good idea even without that requirement. Read on to learn more about what homeowners insurance covers and how it works.
What does homeowners insurance cover?
A typical homeowners insurance policy might include several types of coverage in a single policy. Coverage may vary depending on the type of risk involved and the nature of the damage.
Types of Homeowners Insurance Coverage
Homeowners insurance policies usually include the following types of coverage:
Dwelling: Damage to the house itself

Personal property: Damage to items like automobiles, furniture, clothing, or valuables

Other structures: Damage to structures that are separate from the house, such as a shed or a detached garage

Loss of use: Pays for extra living expenses incurred during home repairs, such as the cost of staying in a hotel

Personal liability: Covers your legal liability for damages like medical bills and lost wages for certain types of accidents, including injuries that occur on your property

Medical payments: Covers medical bills for people injured on your property or elsewhere, such as if your dog bites someone while you are out on a walk
The amount that a policy will pay for damages to your property depends on whether you have coverage for replacement costs or actual cash value:
Replacement cost: Pays the current price to replace or repair your home or personal items. Suppose you bought a sofa 5 years ago, and now you have to replace it because of damage from a storm. The cost of a new sofa that is the same as the one you lost is $4,000. Your policy would pay the full price for the sofa minus your deductible.

Actual cash value: Pays the depreciated value of the damaged or destroyed item. If the value of your 10-year-old sofa, assuming ordinary wear and tear, would be $400, that's the most the policy would pay.
Risks Covered by Homeowners Insurance
Homeowners insurance only covers certain types of risks. A policy will cover damage caused by a covered risk, but it will not cover the same damage if it resulted from a risk that is not covered. Homeowners policies typically cover damage from the following risks:
Fire

Smoke damage resulting from a fire

Lightning

Sudden water damage, such as from a burst pipe

Explosions, such as from a ruptured gas line

Theft, provided that you had not vacated the home for longer than the period of time stated in the policy

Other illegal activities, such as vandalism

Civil unrest, such as rioting

Vehicles, including automobiles and airplanes

Wind, rain, and hail, except in areas of the Gulf Cost where policies exclude such coverage because of the risk of hurricanes

Garage and tool shed

Liability for neighbors (if one of your family's pets damages your neighbor's fence, your homeowner's insurance covers the repairs)!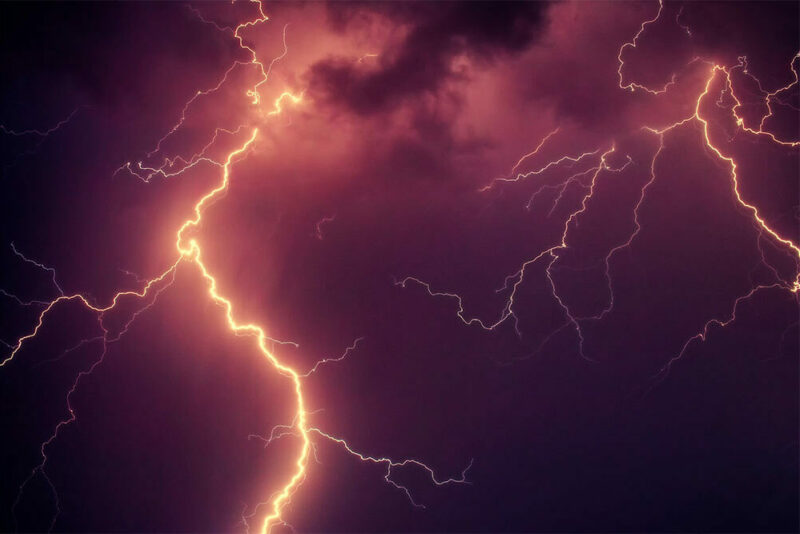 What's not typically covered by home insurance?
Basic-level policies usually do not cover damage resulting from the following risks:
Ordinary wear and tear

Flooding

Ongoing water leaks

Mold that has accumulated over time due to a water leak

Smoke damage that has accumulated slowly

Pests, including termites and rats

Earthquakes

Wind or hail damage to trees and other plants

Hurricanes, in areas of the Gulf Coast where policies require separate coverage
Other Types of Home Insurance
More than half of homes flooded by Hurricane Harvey were outside of designated flood zones.
Your mortgage lender may require you to purchase other types of home insurance. This may require a separate policy, or you might be able to get extra coverage on your homeowners policy.
Flooding, which requires coverage from the National Flood Insurance Program

Wind, hail, and other hurricane damage on the Gulf Coast

Personal liability umbrella protection, which supplements the limited personal liability coverage in a typical homeowners policy
How much does homeowners insurance cost?
When deciding whether to issue a policy and how much to charge, homeowners insurance providers use an underwriting procedure that is similar to the one used by mortgage lenders. They must determine whether you and your home are worth the risk of committing to cover your losses. They will look at factors like your credit history and your history of making insurance claims. They will also look at the age and condition of the house, as well as the risk of storms, crime, and other types of potential damage.
The cost of homeowners insurance has risen as home prices have risen in recent years. The average cost of homeowners insurance in the state was reportedly $3,600 per year or $300 per month as of the end of 2022, which was a 6% increase over 2021.
Most homeowners insurance providers charge an annual premium for coverage. You may pay the premium yourself, but many mortgage lenders prefer to make monthly payments towards insurance and property taxes in addition to your mortgage payment. Your lender holds those extra amounts in escrow and then pays the insurance and property tax bills on your behalf.
Ways to Lower the Cost of Homeowner's Insurance
Now for the fun part – discounts! These are five common ways your homeowners insurance premiums can be lowered:
You're a veteran or active service member

You've completed post-graduate education

Your house is located near a fire station or hydrant

Your home was built relatively recently

You live in a smaller-sized house
How does homeowners insurance work?
Each insurance provider has their own specific procedures for handling claims. Generally speaking, though, one of the first things you should do after a covered event like a storm or fire is notify your insurance company. They will send an adjuster to assess the damage.
Once the company has all the information it needs, it has 15 days to decide whether to deny your claim or offer you a settlement. They may have a later deadline in situations involving major disasters. The way they pay the claim will depend on the type of damage, the repairs needed, and the nature of your coverage:
They may issue a check for the full settlement amount, which you can then use to replace or repair your property.

They may issue a check for part of the settlement amount sop you can hire a contractor to perform the repairs. When the repairs are complete, the company will pay you the rest of the settlement.

They may issue the payment directly to the contractor.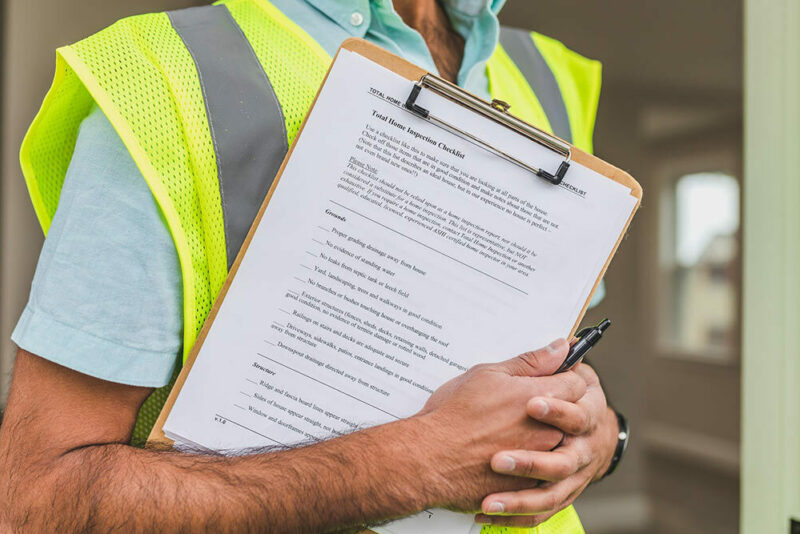 Photo by RODNAE Productions on Pexels

Do you need a home inspection to get homeowners insurance?
A homeowners insurance company might not require a full inspection of all parts of a house before issuing a policy. At a minimum, a provider will send someone to inspect the exterior of the property to look for obvious problems. It might refuse to issue a policy based on what the inspector sees.
If a provider does not require a full inspection, it will rely on you to disclose all known defects or problems with the house. Failure to disclose everything you know could result in the provider denying future claims, or even canceling your policy.

Will my mortgage lender require me to get homeowners insurance?
Strictly legally speaking, not every homebuyer is required to purchase homeowner's insurance. But if you're using a mortgage, your lender will require it as part of their own risk management plan. They want assurance that you will be able to repair damage to the home and preserve its value.

Is homeowners insurance worth it?
Let's assume for a moment that you don't need a mortgage and can pay cash for a home. No one is going to require you to get homeowners insurance in that situation, but it's still a very good idea. Homeowners insurance typically covers big losses that require quick action in order to avoid losing your home altogether.
If you need $10,000 of roof repairs, further damage to your home because of a leaky or missing roof could compound your repair costs if you don't act quickly. Homeowners insurance covers those big costs easier than most people's budget would allow.

What should I look for in a homeowners insurance company?
Your lender might have a recommendation as to which insurance provider you should choose. They will definitely have requirements regarding the types and amount of coverage. This will help you determine which company to choose. Questions you can ask when researching companies may include the following:
Do they offer the kind of coverage that my mortgage lender requires?

Can I combine my auto (or other insurance) policies with my homeowner's insurance and receive discounted rates?

Do they offer additional coverage that I might want or need, such as personal liability umbrella protection?

What kind of deductibles and coverage limits are available?

What kind of reputation do they have with the Better Business Bureau and similar organizations?

Do they have responsive customer service? Can I submit claims online?
---
Did you know? Great mortgage lenders also help you find home insurance policies!
The Wood Group of Fairway goes above and beyond what you'd expect from a mortgage lender. If you haven't found a great real estate agent already, we'll connect you with the best pros in the area. We'll also help explain your home insurance options and set it up for you. We'll respond to your questions quickly and ensure each step in the mortgage process is as fast and efficient as possible to make your offer stand out among the rest.
Let's get started today by filling out a few easy questions online!