Article Excerpt
Proposed changes in Austin's real estate zoning laws aim to improve affordability and better walkability. Whether they become reality is yet to be seen.
Laws and regulations affecting land use are almost always controversial in Texas cities - especially when homeowner's feel their peace is threatened by an incoming business boom.
A property's zoning designation determines how the owner may use it. In Austin, the City Council has made multiple unsuccessful efforts over the years to update the city's zoning laws. While the current laws, which date back several decades, remain in place for the time being, city officials and others are now trying new ways to modify existing zoning systems. These changes could impact homeowners and prospective homebuyers in unpredictable ways.

Current Austin Zoning Laws
Austin's zoning laws, which are found in the city's Land Development Code, divide the city into five "base districts":
Residential

Office

Commercial

Industrial

Special purpose
Each of these base districts has further subdivisions. Residential zoning designations, for example, include various densities of single-family and multifamily properties, as well as rural residences, urban residences, townhouses, and mobile homes.
Austin began work on revisions to its zoning laws several years ago. The City Council approved an extensive overhaul known as CodeNEXT in 2019. A lawsuit quickly followed in which a group of Austin residents alleged that the city did not follow the proper procedure when enacting the law. Several courts ruled in favor of the plaintiffs. By 2022, CodeNEXT was effectively dead.
Efforts to Revise Austin's Land Use Restrictions
Without a comprehensive overhaul of existing law, many developers and builders have tried to change zoning designations themselves. This requires the approval of the City Council, but its decisions are subject to state law. If a sufficient number of residents officially oppose a proposed rezoning plan, state law requires the Council to approve it by a three-fourths majority instead of two-thirds.
Opposition to rezoning has been particularly strong in areas zoned for single-family residences where developers want to build denser housing, including condominium and apartment buildings. These types of projects can help address Austin's housing shortage and lack of affordability. Without such projects, available housing remains relatively scarce and expensive.
Another recent move by the City Council was to split the Vertical Mixed-Use (VMU) zoning category into two categories in order to allow greater flexibility for builders. VMU zoning allows multiple uses of a building, such as retail or other businesses on the ground floor and residential units on upper floors. In June 2023, the Council voted to split this category into VMU1 and VMU2 categories. VMU1 is mostly the same as the existing VMU category. Builders can add up to 30 more feet of height with VMU2, however, if they meet affordability requirements.
Elimination of Parking Requirements
One recent change by the Austin City Council could affect both residential and commercial property in the city. In May 2023, they approved a measure that will remove minimum parking requirements from the zoning regulations.
Many zoning designations previously mandated that property owners must include parking for various uses. This included both commercial and residential areas. For example, apartment complexes were required to have 1.5 parking spaces for every 1-bedroom apartment. Business and property owners will not be prohibited from adding as much parking as they believe is necessary, but they also will not be required to include more parking than they think is needed. The Council's resolution states that each parking space can cost anywhere from $10,000 to $40,000.
The city eliminated parking mandates in the downtown area a decade ago in 2013. Supporters of the recent measure have expressed hope that it will encourage the construction of new housing and promote greater walkability.
Proposed New Zoning Category
Another measure that the city is exploring in lieu of completely rewriting its zoning laws is to add new categories. The city's planning commission recently proposed adding "Town Zoning" to the Land Development Code as a way to encourage more residential construction in higher densities. This category would allow taller and larger structures, as well as mixed residential and commercial uses. The current draft also includes a requirement that any area with the Town Zoning designation would have to meet affordability standards.
The proposal is currently in the very early stages. It will go through months of review and possible revisions before the City Council would even have a chance to vote on it.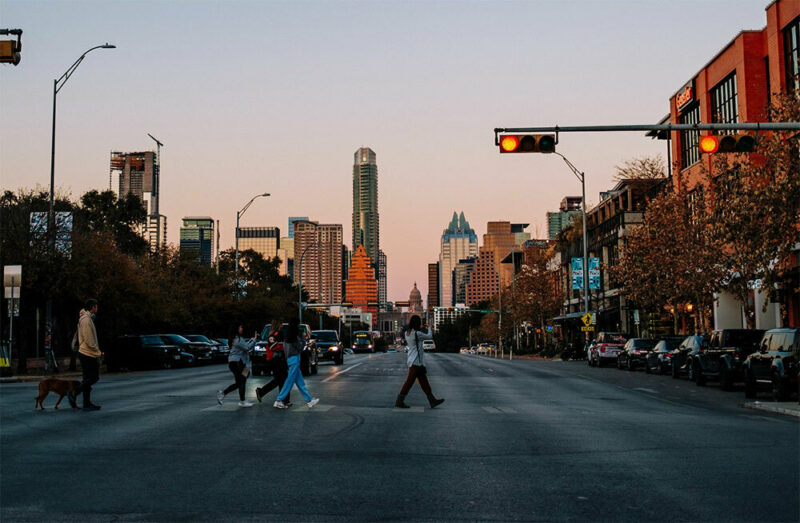 Continued Opposition to Zoning Changes
Opponents of recent zoning reform efforts scored a significant victory in 2022 when a Texas Court of Appeals ruled against CodeNEXT. The plaintiffs in that case have objected to other city programs and proposals. Earlier this year, they filed a motion seeking to stop programs that allow builders to exceed the limits set by the city's zoning laws.

Impact of Proposed Zoning Changes on Austin's Real Estate Market
The goal of most proposed changes to Austin's zoning laws has been to encourage residential construction and improve affordability. It is difficult to say how effective these proposals would be since few of them have been able to take effect. Austin has seen massive increases in home prices in recent years. While that trend has reversed course by as much as 10% in 2023, true affordability for average earners remains a pipe dream.
Is it time to buy a house in Austin?
During COVID's historic-low interest rate season, many homebuyers delayed a purchase due to high home prices or hoped that rates would fall even sooner. Many of those would-be homebuyers are wishing they'd have bought in that environment.
Austin real estate has dipped in price. Interest rates, although much higher than 2020, are still reasonable from an historical perspective. You can capitalize on zoning modifications as businesses continue to expand.
Find out which mortgage options you qualify for. Get started by answering a few easy questions online!