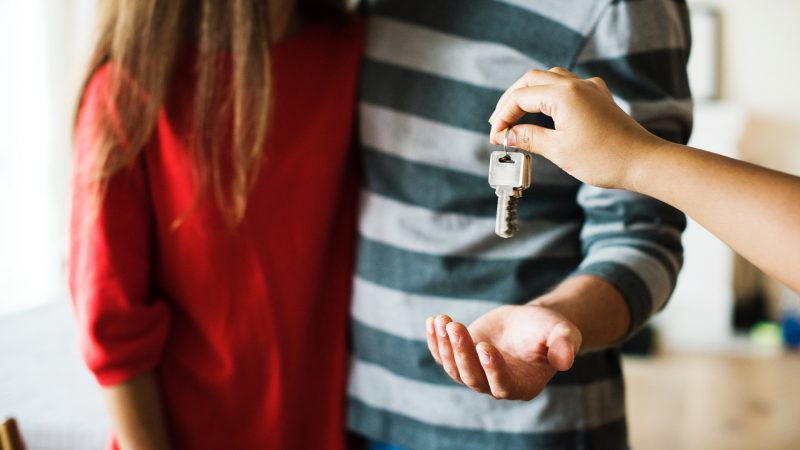 FHA loans are most popular with first-time homebuyers and buyers with low-to-moderate debt-to-income ratios (DTI) because the federal government is insuring the loan. This means that FHA loans can offer:
Lower down payments than conventional loans
More flexible credit and income requirements
Both fixed- and adjustable-rate loan options
Loans for condos or units with multiple properties
Down payments sourced from gifts from a relative or employer*
Closing cost contributions from the seller of up to 6%
*Subject to review and approval by our underwriters.

If an FHA loan sounds right for you, here are a few programs you can choose from.
Fixed-Rate Mortgage
An FHA fixed-rate loan ensures that the interest rate remains the same for the entire loan. Additionally, FHA fixed-rate mortgages allow you to select select different terms, or lengths, for the loan (10, 15, 20, 25, or 30-year term). These fixed-rate loans have higher monthly payments, but this also means you build equity in your home faster than you might otherwise. This equity can be used as a down payment for your next home or a cash-out refinance. If you have plans to be in your home for a longer period of time, a fixed-rate mortgage might be the right solution for you.
Adjustable-Rate Mortgage
An FHA adjustable-rate mortgage (ARM) insures your purchase or refinance with a rate that can change after an initial fixed-rate period. Changes in the market could change your monthly payment if interest rates increase or decrease over the life of the mortgage. An ARM might be the right choice for you if you only plan on staying in your home a few years, are anticipating an increase in your salary, or cannot afford the current interest on fixed-rate mortgages.
Streamlined Refinance
If you already have an FHA mortgage, The Wood Group of Fairway might be able to reduce your rate and help lower your monthly mortgage payment with an FHA streamlined refinance. Additionally, the streamlined refinance requires limited credit documentation and underwriting requirements. Streamlined refinances might be the right solution for borrowers who want to convert an ARM to a fixed-rate mortgage.