Article Excerpt
2020 conforming loan limits are increasing on January 1. Read about what this could mean for you as a homebuyer.
2020 is the fourth consecutive year that conforming limits have risen, following ten years of no movement. The conforming loan limit will be rising to $510,400. That's a $26,050 increase from 2019's limit of $484,350. And while conventional loan limits have increased to $510,400, VA loans will no longer have a limit at all!
This means borrowers may be able to purchase higher-priced properties without having to use a jumbo loan program (with tighter qualifying guidelines) or without being forced to make a larger down payment.
The no-loan-limit VA change is part of the Blue Water Navy Vietnam Veterans Act of 2019. It will become effective on January 1, 2020. But remember, a veteran's income and credit score will determine how much they can qualify for.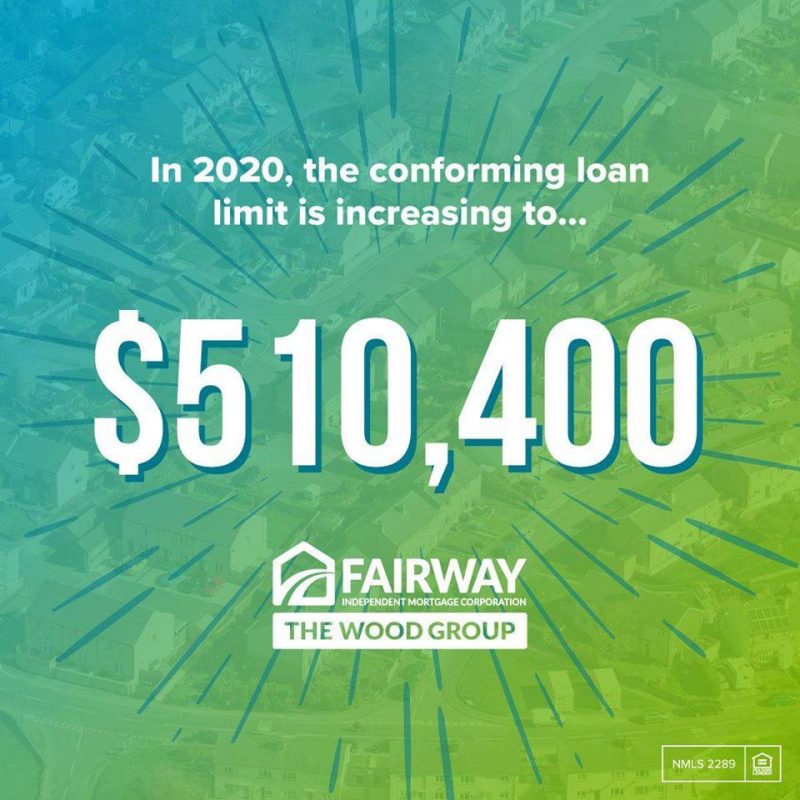 Eligible veterans, active service members, and their surviving spouses will be able to take advantage of 2020's no-limit benefit along with all the other perks of the VA program. Conventional loan borrowers are provided the increase to $510,400 along with all the benefits that come with the conventional program.
A recent statement from the Federal Housing Finance Agency (FHFA) explains,
As a result of generally rising home values, the increase in the baseline loan limit, and the increase in the ceiling loan limit, the maximum conforming loan limit will be higher in 2020 in all but 43 counties or county equivalents in the U.S.
According to FHFA data, home prices increased by 5.38%, on average, between the third quarter of 2018 and the third quarter of 2019.

Limits in certain high-cost areas will be as lofty as $765,600. However, Texas isn't home to any of these high-cost areas. Every county in Texas has a one-unit conforming loan limit of $510,400.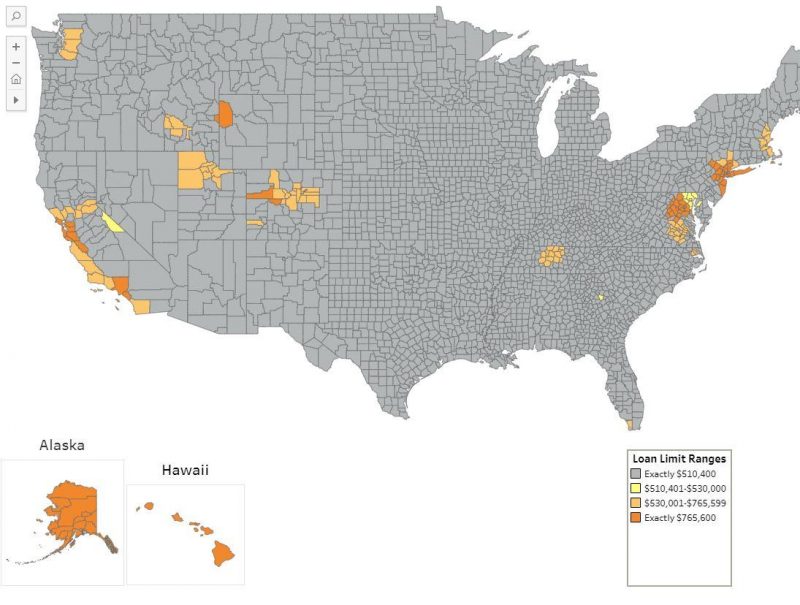 Multi-Unit Loan Limits
If you're buying a duplex or a set of condos, you'll be eligible for higher loan limits. Every county in Texas goes by these multi-unit limits:
| One-Unit | Two-Unit | Three-Unit | Four-Unit |
| --- | --- | --- | --- |
| $510,400 | $653,550 | $789,950 | $981,700 |
FHA and USDA
The FHA and USDA programs are not considered conforming loan programs. They have different limits than conventional and VA. You can search for your county's FHA limit here - just make sure you set your "Limit Year" to 2020. The USDA program's loan limit depends on your personal finances. A mortgage adviser can help you find out what you qualify for.
How Much Do You Qualify For?
Get a same-day pre-approval with an experienced mortgage adviser. Let's find out exactly what you qualify for. Take that first step right now - absolutely no strings attached!