Article Excerpt
Check out some tips for buying/selling a home in the COVID landscape. It may feel strange to buy or sell a home without a handshake, but it can be done!
How many times have you heard the phrases "during these unprecedented times," "new normal," and "essential worker"? Probably too many times to count. You can't turn the radio or TV on without hearing at least one of them. So we'll try to avoid those phrases in this article. But we must say, things have been a bit different in the homebuying world since March of this year.
Here are a few unique points of buying or selling a home during the COVID pandemic.

Leave room in your savings account
Buying a home is truly one of the best investments you can make. But during a time when job security can be a little rocky, it's important to have savings left over. Most experts recommend stashing away six months' worth of your net pay.
Unfortunately, there's a common misconception that you have to make a large down payment (20%+) in order to buy a home. According to a recent study, 68% of renters view "affording the down payment" as a major barrier to becoming a homeowner.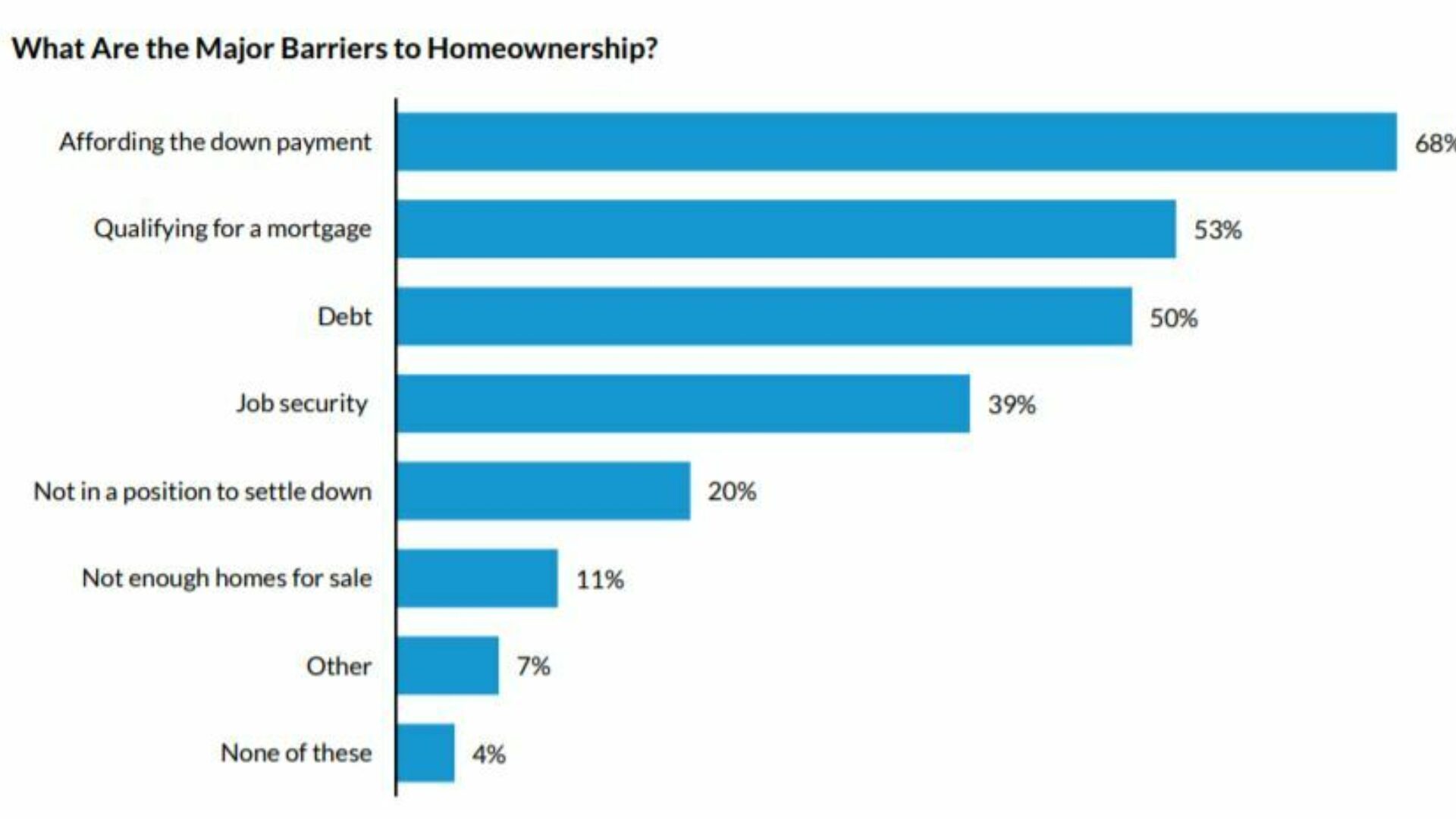 In reality, the FHA loan program allows for a down payment as low as 3.5%. If you're a veteran, you may have a zero-down option available with a VA loan. Even if you're not a veteran, the USDA program allows rural homebuyers to purchase with zero down as well. So, buying a home doesn't have to wipe out your savings account.
Buying advantages during COVID
If your monthly cash flow feels secure, there are actually a couple of big advantages to buying a home during the COVID pandemic. First off, interest rates are at record lows. In August, mortgage rates fell to their all-time record low for the eighth time this year. And on September 10th, they hit yet another record low.
In the following graph, you can see a very clear downward trajectory with mortgage interest rates.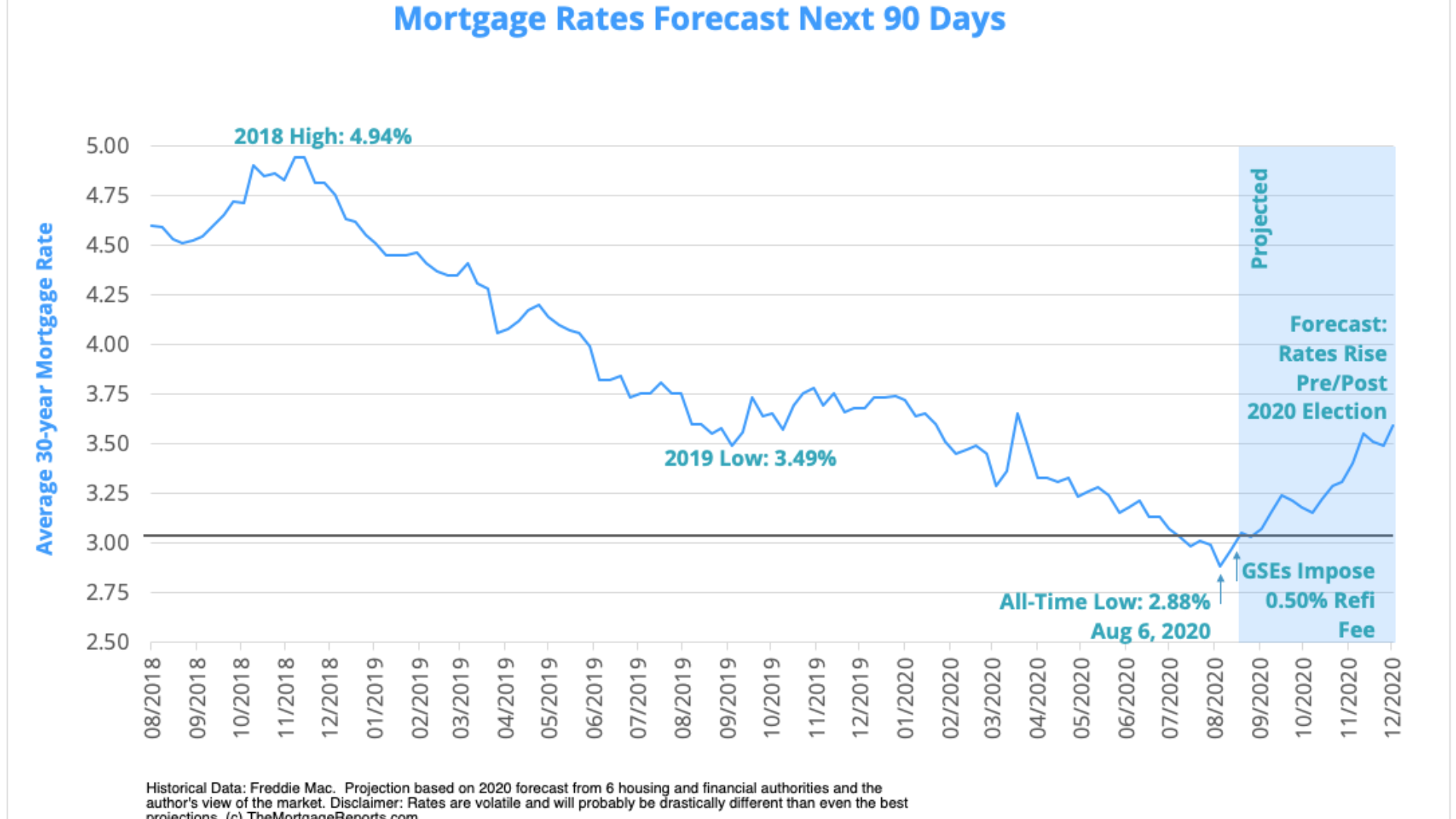 Compared to rates a couple of summers ago, the rates we saw in June would save a $200,000 homebuyer more than $56,000 over the life of their loan! Rates have dropped even further since then.
Second, there may be less competition in your market. If the seller is motivated, you may be able to cut a good deal. You're less likely to get tangled in a multiple-buyer situation where others are trying to outbid each other on the property you want.

Selling advantages during COVID
Most people don't want to make major changes to their finances right now. Housing inventory remains low, so you'll get better visibility with online listings. While you may have fewer potential buyers, your home may be the only one that matches a buyer's specific criteria right now.
The limited amount of buyers and sellers can work in favor of both the buyer and the seller in different situations. Know your market, know your current competition, and know your buyer.

Virtual tours
Buyers and sellers should both expect the possibility of a virtual tour. There are several online tools available to help you sellers create their own virtual tours. But if you're not particularly tech-savvy, a well-made walkthrough video is better than pictures only.
There was a point during the pandemic where home showings in Texas were not allowed at all. Shelter-in-place orders have been lifted, but the home seller may still prefer virtual-only showings. Without seeing a home in-person, you may not be confident enough to pull the trigger on a purchase.
Virtual tours can be very immersive! Check this one out:

Keep showings sanitary
As a seller, there are a few things you can do before a showing to reduce the buyer's physical contact with your home.

Require masks and/or gloves upon entry
Turn on all lights
Open all doors
Potentially restrict buyers from entering certain areas
Leave hand sanitizer in the entry
Sanitize surfaces after each showing
You can follow these same steps for appraisals and inspections. On closing day, your title agent should follow social distancing guidelines and mask mandates as well.

Partner with an agent
89% of homebuyers bought their home with the help of a real estate agent. As a seller, it may be tempting to forego an agent in order to retain what they would have taken as commission. But during these "unprecedented times" (see, there goes that tired phrase again!), real estate agents are especially helpful.

These are some interesting stats from the National Association of Realtors:

89% of buyers recently purchased their home through a real estate agent or broker, and 5% purchased directly from a builder or builder's agent.
Having an agent to help them find the right home was what buyers wanted most when choosing an agent at 52%.
75% of buyers interviewed only one real estate agent during their home search.
90% of buyers would use their agent again or recommend their agent to others.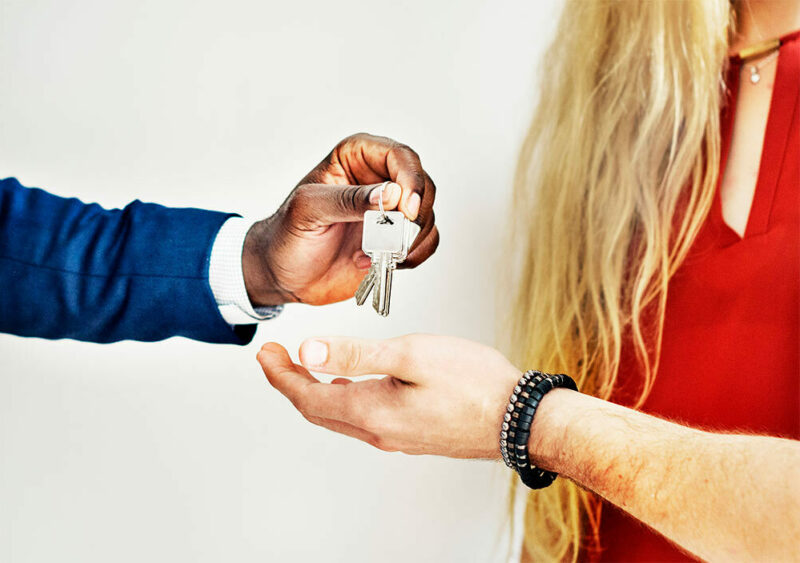 Many parts of your transaction will require the use of technology: virtual meetings, document signatures, showings, and the list goes on. A good agent will be equipped with the technology tools necessary to sell your home efficiently - even during COVID disruptions.

Looking to buy?
We're ready to help. We've been leveraging easy-to-use technology for our borrowers long before the COVID pandemic. Partner with a trusted lender that uses the perfect of technology and real, human help. Get started on your free pre-approval now.