Article Excerpt
Concrete is a canvas for enhancing your home's style. Driveways and walkways take up a lot of space, so improving their appearance boosts curb appeal.
Concrete may be the last thing on your mind when considering home improvements. Most of us expect our driveways, garages, and walkways to look like plain concrete. But don't overlook the potential beauty of concrete and its contribution to your home's overall value.
There are products at your local home improvement store that will refine the look of concrete areas. But to maximize results, you may want to consider one of the many Texas companies specializing in concrete transformations.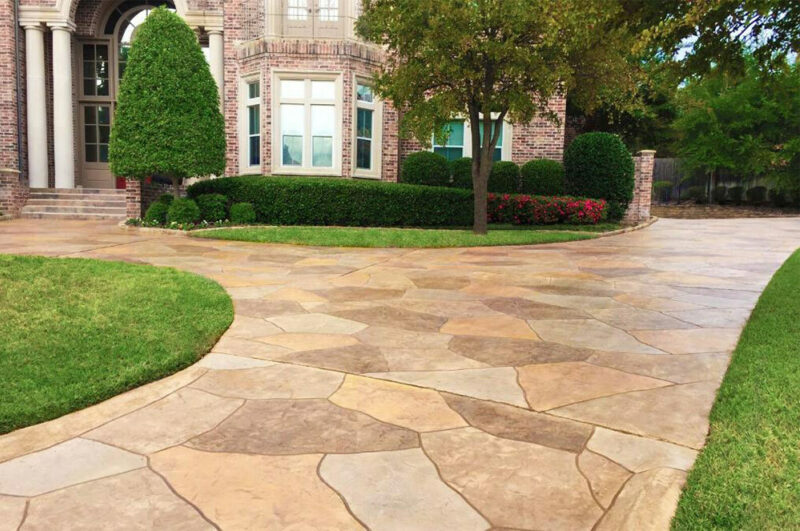 Transform your Driveway, Porch, and Walkway
Elevate your curb appeal by upgrading your concrete! If your concrete is damaged, your first step may be to apply a resurfacer to fill in cracks and cover stains. Clean, level concrete is a canvas for creative techniques.

Pattern & texture
Imprint a pattern into a fresh concrete overlay or engrave existing concrete to get the high-end look of natural stone, tile, or brick.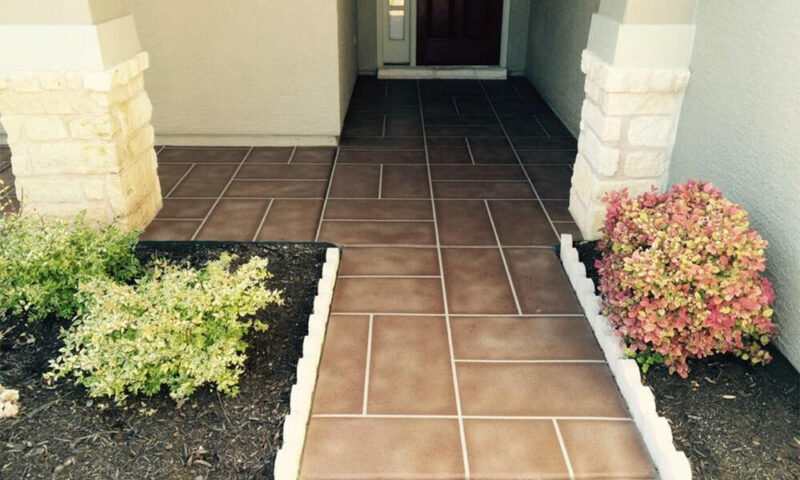 Cement stain
Cement stains and paint are often used to produce stunning results. Acid and water-based stains provide durable, long-lasting solutions. Creative contractors can achieve dramatic multi-tonal effects through color "layering".
The average cost for acid-based stains is about $6 per square foot for a basic design. Water-based stains cost approximately $2 per square foot for a solid color.
Acrylic paint and stains are popular with DIYers. Acrylic paint is less durable than acrylic stains and should be covered with a sealer. Acrylic stains penetrate deeply into the concrete surface and create a semi-transparent finish. Acrylic stains won't peel and flake like paint. In either case, proper surface preparation will ensure the best result.
It is entirely possible to tackle this project yourself with average costs of around $110. But it's a good idea to consult with an expert who can suggest the best type of coating and application techniques.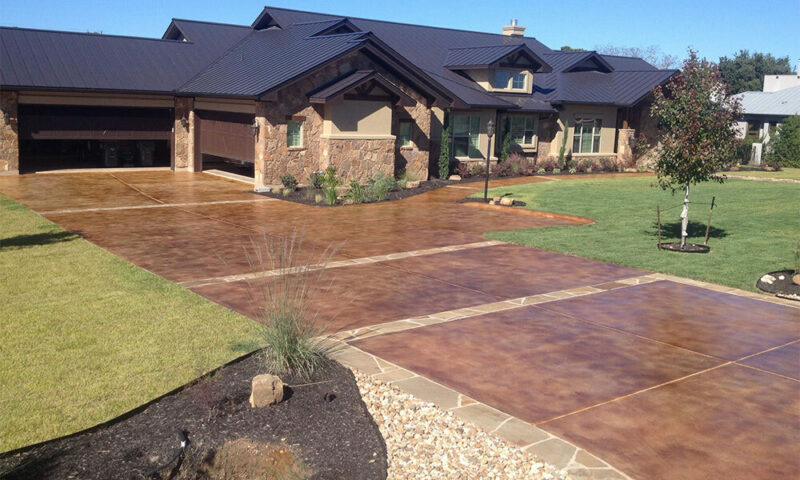 Stenciling
Decorative stencils are a versatile way to accentuate themes throughout the home. Stencils are normally used in addition to painting or staining since the cement must be prepped, then protected. The cost will be determined by the size and type of stencil.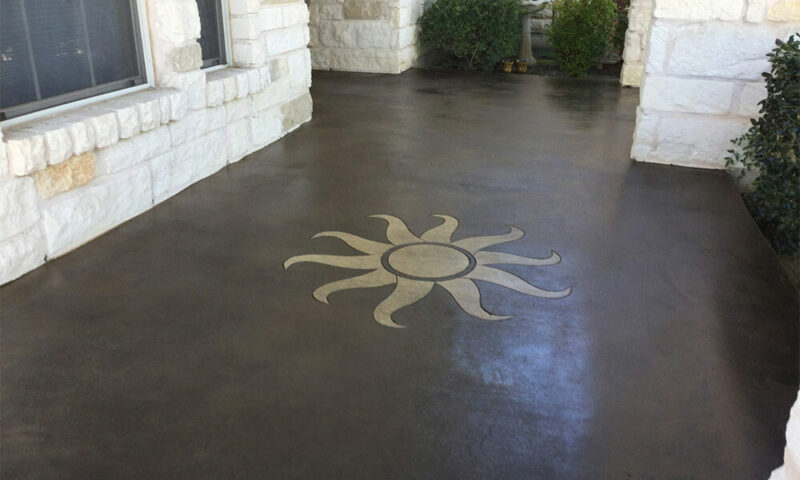 Breathe New Life into an Outdated Pool Deck
If you have concrete around your pool that needs new life, this is a great candidate for resurfacing. A fresh layer of polymer-modified cement is completely customizable, slip-resistant, and easy to maintain.
The average cost for a 750-square-foot pool deck ranges in price from $2,250 to $3,750. A decorative overlay would be about $5,250 to $9,000 while stamped concrete may range from $6,000 to $15,000.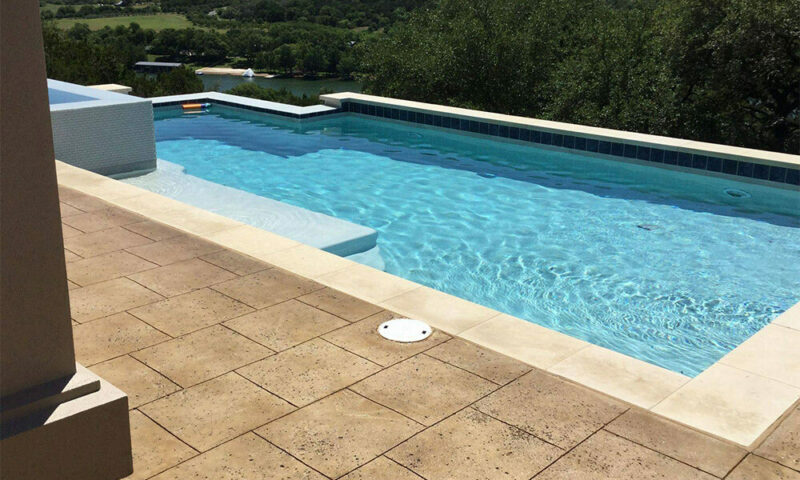 Add Glamour to your Garage
Most garage refinishing projects use epoxy floor coating systems because it is a wear- and chemical-resistant surface. It is available in a wide variety of color options and can be accented with decorative quartz or multicolored chips. Most epoxy-coated garages come with a lifetime warranty because it is so durable. However, epoxy coatings can be very slippery, especially when wet, so make sure your contractor adds texture to reduce the slippery surface.
The average cost for a 250-square-foot, one-car garage is $750 to $3,000 to epoxy. A two-car garage will average 400 to 500 square feet and cost between $1,200 and $6,000.

This garage was overhauled with decorative quartz flooring and a layer of epoxy. The Ferrari with matching cabinetry adds a nice touch, too. Image credit: Garage Living
Considering remodeling?
If you're looking for ways to improve your home's value, don't overlook the extra appeal that attractive concrete provides. If you need assistance in paying for a remodel, check out the benefits of a renovation loan!