Article Excerpt
Whether you are selling your home or looking to buy an investment property, you need to know its real worth. There are many factors (positive and negative) that can affect a home's value. However, some of them are crucial, such as the home's location, size and facilities, age and condition, upgrades, renovation potential, and market conditions. In this article, we will discuss those main factors that can influence your home's value so you'll be able to determine what your property is worth.
#1. Location
Your home's location is usually the crucial factor that affects its value. Is it close to the city center, shops, public transportation, major highways, good schools, restaurants, entertainment and leisure facilities, and health care facilities? An easily accessible location increases the home's value. People want to live close to where they work and where they can enjoy their spare time, so it's easy to realize why properties in popular areas have higher prices.
Some suburbs and neighborhoods have a better reputation than others due to various factors, such as the growing economy and low unemployment rates. On the other hand, high crime rates, air pollution, and noise pollution are negatively correlated with the property's value. Of course, we have to mention the effects of the ongoing COVID-19 outbreak, which has led many to exchange their city lives for more tranquil living in the suburbs or smaller towns. It's safe to say that the value of homes in such areas has skyrocketed.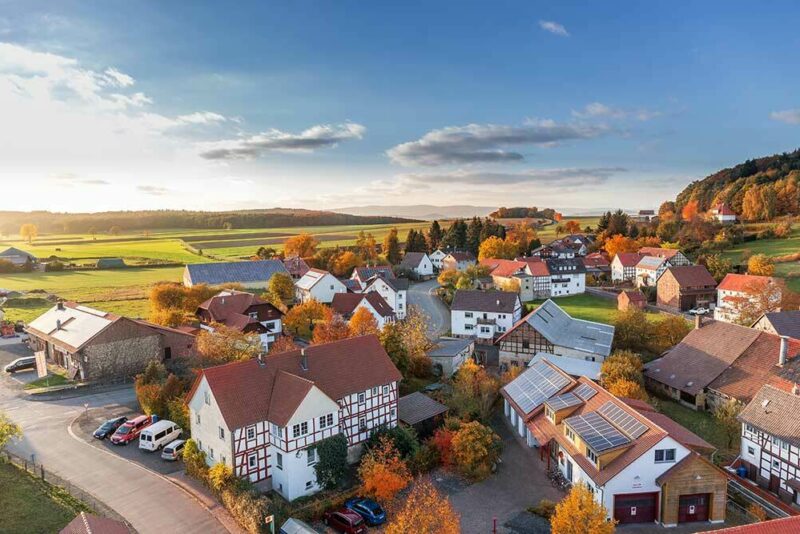 Location is one of the crucial factors that can influence your home's value.
#2. Home and yard size, home appeal, usable space, and facilities
Potential homebuyers are not only looking for a large home but also a significant amount of usable space. Garages, unfinished basements, or attics are usually not included in usable square footage. On the other hand, the number of bathrooms and bedrooms can significantly influence your home's value.
One more factor to consider when determining the property's value is the appeal of the house. Traditional and neutral layouts carry real power since they appeal to larger audiences. Features such as a swimming pool, patio, or an outdoor entertaining area can have a big impact on a home's value.
In large and busy cities, the absence or abundance of parking lots is another crucial factor to consider.
First impressions mean a lot in real estate, so the way your property looks from the outside will also play a significant role in its price. Therefore, sprucing up a garden and finishing landscaping projects should be among your New Year's resolutions.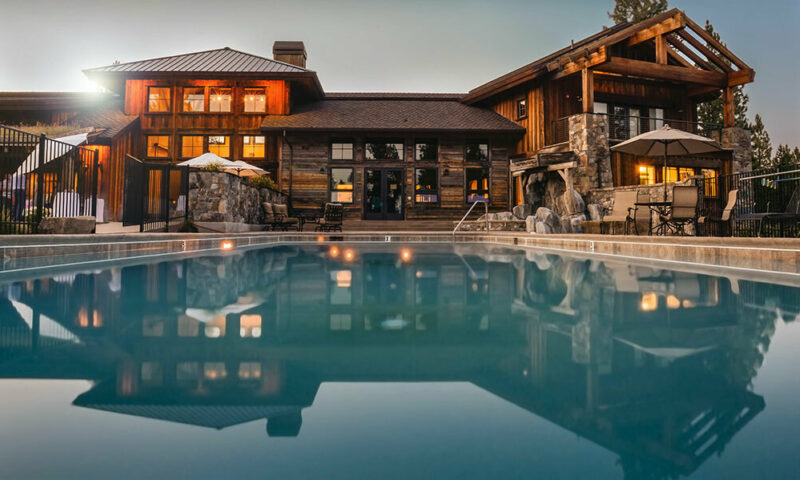 Features such as a swimming pool and patio have a big impact on a property's price on the market.
#3. Age and condition
When determining the value of your home, consider the overall condition of the property. Just because a home is old doesn't necessarily mean it's worth less than a new build. Actually, an aging house that has been well taken care of is usually worth just as much, and sometimes even more than a piece of new construction. When looking to buy a more recent property, homebuyers are willing to pay more since a newer home doesn't require any major renovations and repairs and generally needs less maintenance. However, people would rather buy a 20-year-old house that is well maintained than a newer one that needs some major renovations right away. Luxury homes in Texas will have high value no matter the home's age – if they're in excellent condition.
Things to consider about the home conditions are the foundation, structural integrity, electrical work, plumbing, and fixtures. Homebuyers also look for valuable home finishes. For example, expensive hardwood floors have a much higher value than low-priced laminate flooring. Likewise, custom-made kitchen cabinets are more expensive than store-bought ones and thus add more value. Other finishes that are taken into consideration when pricing a home are:
Appliance brands
Bathroom finishes
Light fixtures
Knobs and pulls
High-tech features
#4. Upgrades and updates
Upgrades and updates can significantly boost the price of your property. Kitchen and bathroom renovations are crucial since they have the most significant effect on your home's value. A house made of high-quality, durable materials has a higher value because it makes the property easier to heat and cool. Since electricity and gas bills can cost a lot, items like solar panels, sound insulation, and double-glazed windows will make your home worth more on the market.
Energy-efficient appliances and smart home systems are among the top features that make a house more valuable and more convenient. There are plenty of smart devices available, and each provides different benefits for everyday life. If you want to increase your property's value, think about smart lighting, heating, and security systems. A fully automated home with increased security will fetch a higher price and attract more potential buyers.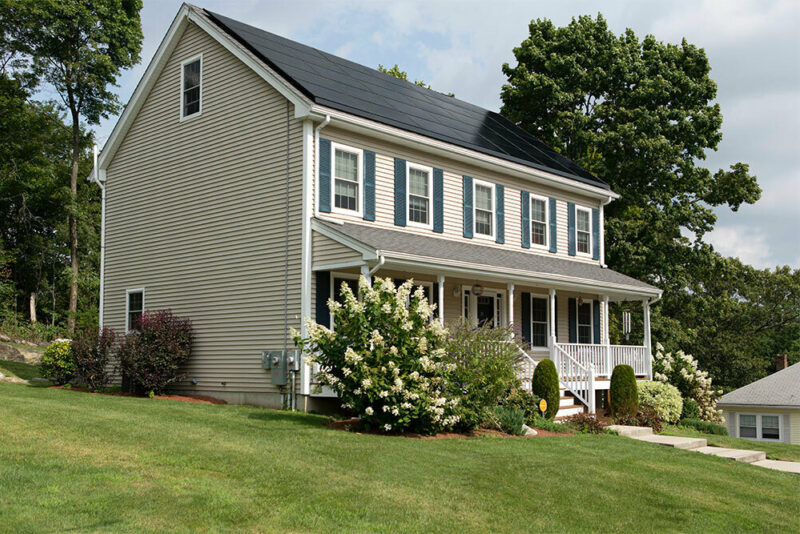 Investing in solar panels is always a smart decision.
#5. Renovation potential
Both real estate investors and homebuyers will be interested in the renovation potential of your home. Maybe they'll want to increase the floor space, add an extra level, or an additional bedroom and bathroom. Likewise, perhaps they are interested in adding an outdoor patio or a backyard pool. A potential buyer needs to know that they can personalize or improve your property.
#6. Supply and demand and economic factors
The economic factors of an area affect people's ability to sell and buy properties. Knowing the value of other homes similar to yours and in the same neighborhood will help you determine how much your home could be worth. Keep up with the current market conditions of your area before setting the price for your home.
---
Plan on moving?
It's essential to know how to set the price of your home before you decide to sell it and leave the city for good. Don't undervalue your property just because you are in a rush to move. Your budget will play a significant role, even more so if you're moving long-distance. Include the price of air tickets for yourself and your family, the cost of hiring professional movers, and storage costs in your relocation budget. Also, you can count on some unforeseen expenses during your move. However, with good organization and planning, your transition can be stress-free, and you'll be able to start a new life chapter fresh and relaxed.
Final thoughts
Carefully consider all these factors that can influence your home's value. Remember to check recent real estate market trends for your area and decide if you should invest in some upgrades and renovations to increase your home's value even more. Good luck!