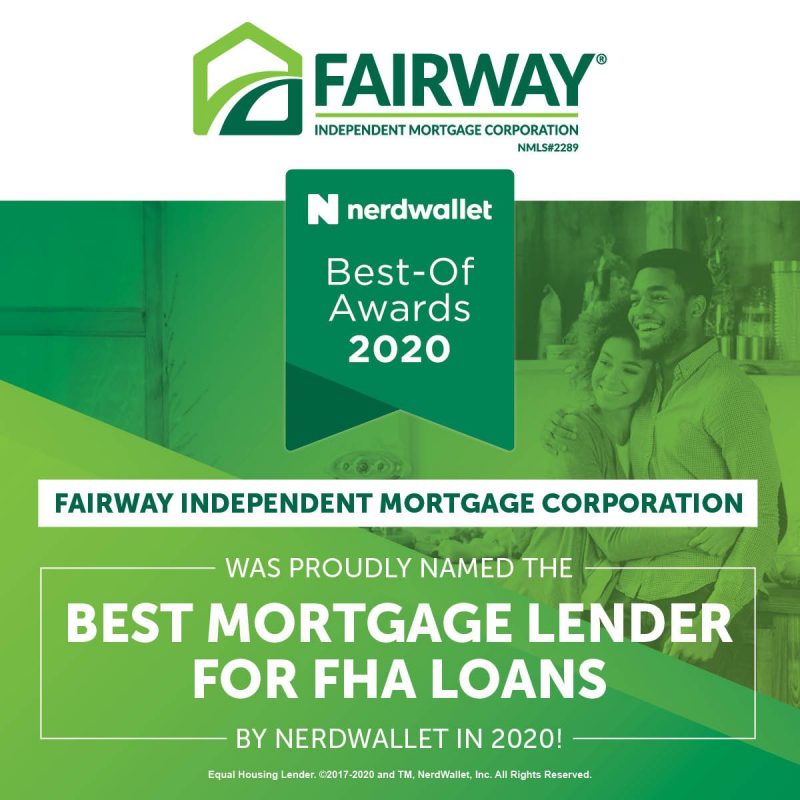 NerdWallet is one of the most popular personal finance information hubs in America. They're trusted as experts in all things credit cards, banking, investing, loans, and much more. They also feature "Best-Of" awards for all these categories. This year, Fairway IMC is listed as "Best Mortgage Lender for FHA Loans", and we couldn't agree more!
We have a saying around here at The Wood Group of Fairway for first-time buyers: "buying a home can be stressful and intimidating, but it doesn't have to be". When you have a mortgage adviser in your corner that truly cares for your loan, you're kept in the loop every step of the way. We see lots of first-time borrowers leaving reviews saying they had no idea getting a mortgage could be so smooth and simple. And that's our goal each and every time, all across the state of Texas.
NerdWallet listed some pros and cons for Fairway on the award page. Let's run through those.

Pros
A robust suite of loan products
True! We offer loan options for lots of individual situations. FHA, USDA, VA, and conventional loan options to name a few.
Licensed in all 50 states
Fairway serves families all across America. Here at The Wood Group, we mainly serve Texans, but we can help y'all moving from out-of-state too!
Close in as little as 10 days using the Fairway app
We think it's important to have a perfect mix of technology and human help. Our app makes it easy to keep track of documents and progress.
Mortgage rates not posted on website
True. As you may know, rates fluctuate daily, and the rate you get is determined by several personal factors. We're dedicated to complete transparency, and always will be. The very best way to find out exactly what rate you qualify for is to get started right here on our website. You can have a same-day pre-approval that'll show the rate you qualify for with absolutely no strings attached.
---
In addition to serving first-time buyers, we're also excited to see so much overall growth across the country. In 2019, Fairway's total volume reached $39.15B! That's the total dollar amount we helped buyers to borrow. 151,272 "units" (or number of loans) were given. It's really something special to help welcome so many families home.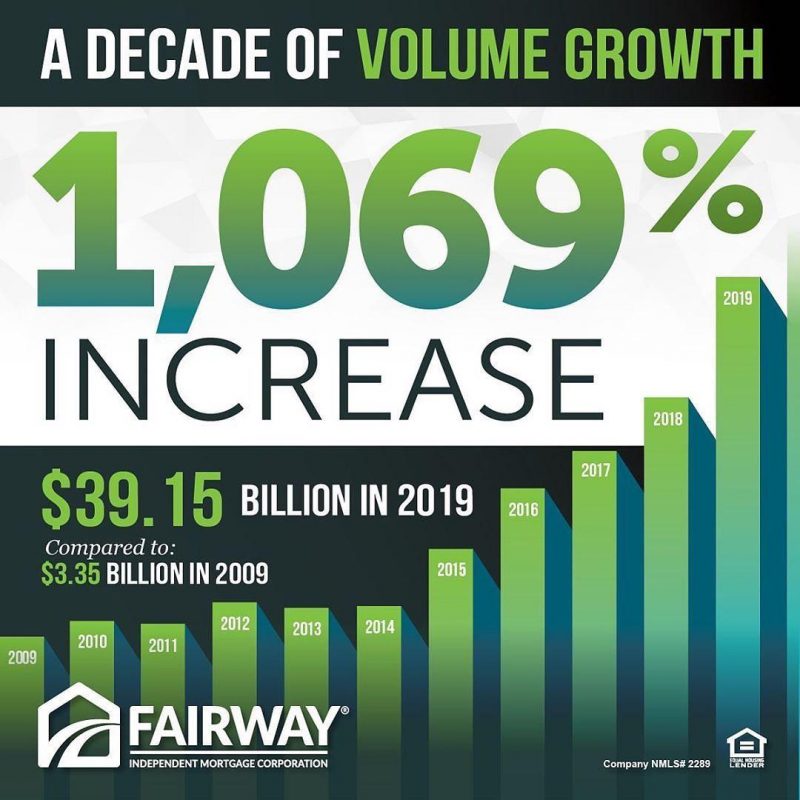 See what you qualify for
Whether you're buying your first or fifth home, or you're interested in refinancing or renovating, we're here to help. Get started today to see exactly what you qualify for with a trusted lender you can count on!