The Wood Group is recognized as one of the top mortgage groups in Fairway Independent Mortgage Corporation. And Fairway itself is consistently ranked as one of the top mortgage lenders in the country. That combined strength is starting to pick up speed in McLennan County. Fairway offices now rank at the top of key lending categories for home loans in Waco, Hewitt, Bellmead, Woodway, and other parts of McLennan County. Here's a quick look at the most recent data available from all of 2017.
Fairway is McLennan's #1 VA Lender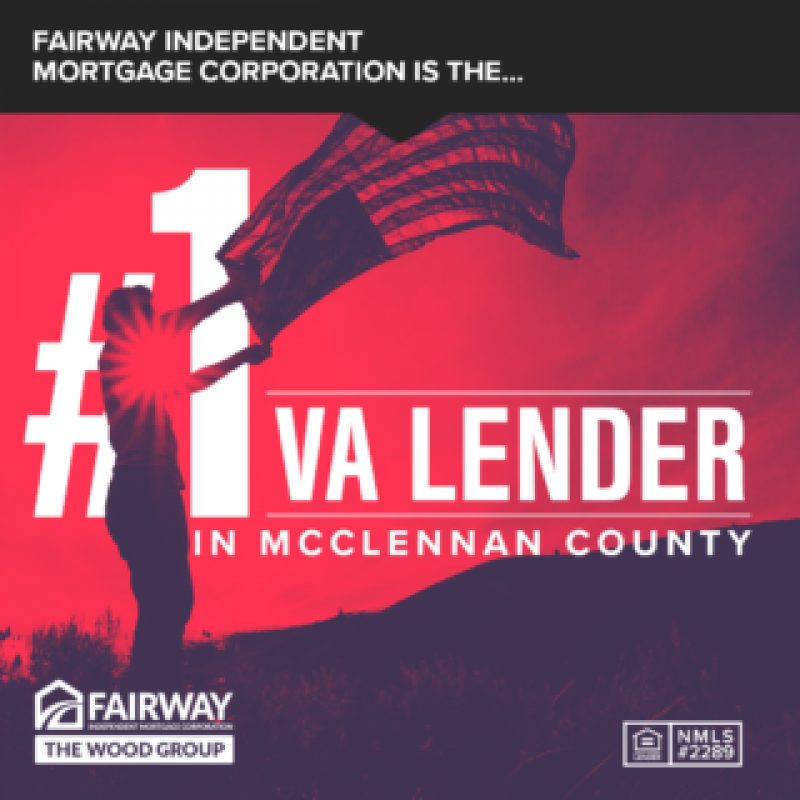 Fairway prides itself on the work we do to support service members and their families. Take a look at one recent event where veterans were honored and real estate professionals learned how to better serve them in the search for a new home. Adding to that support is the number of VA home loans that Fairway secured on behalf of veterans last year. These loans each represent a family served. If you or someone you know would benefit from a VA mortgage option or a TX Vet loan, contact one of our experienced loan officers today.
Fairway is McLennan's #1 FHA Lender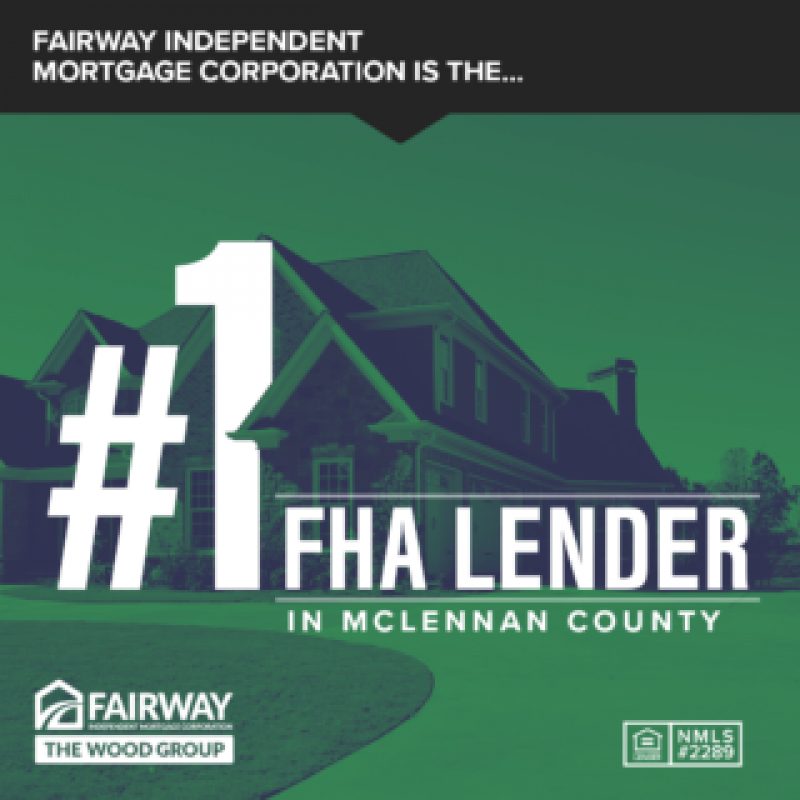 Similar to the way we specialize in serving veterans, our team is experienced in helping first-time home buyers secure that home of their dreams. First-time borrowers are often interested in mortgage options insured by the Federal Housing Administration (FHA). That's because these loans offer more flexible qualification guidelines and can often make it easier for borrowers to qualify for a new home purchase or refinance on their home in ways a conventional loan simply can't match. Read more about our FHA loan programs.
Fairway is McLennan's #3 in New Home Loans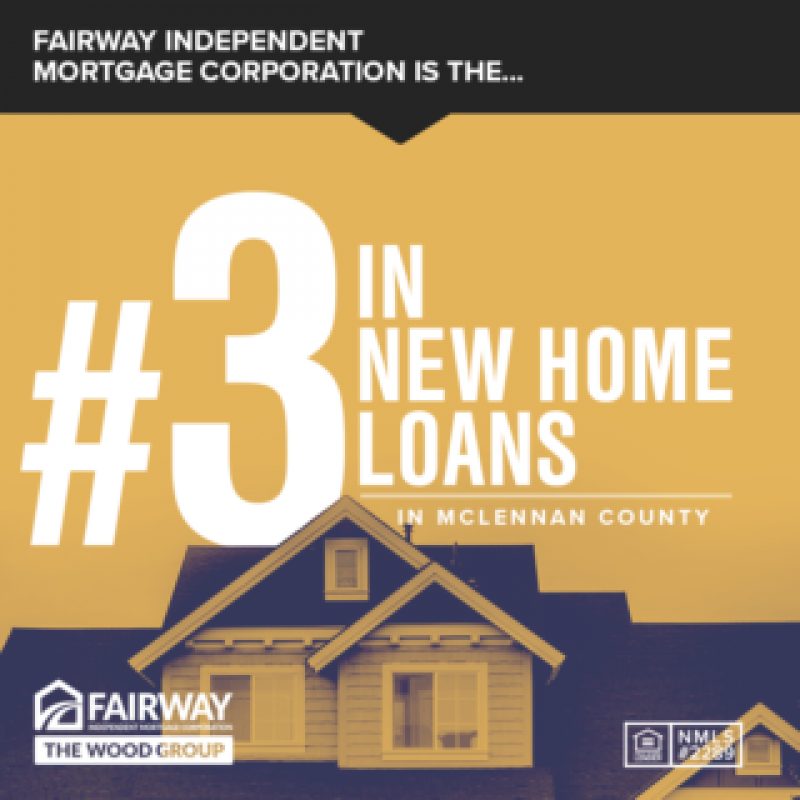 All of Central Texas is growing at an incredible rate because the quality of life found its in towns. Places like Waco, Woodway, Hewitt, Lacy Lakeview, and Crawford make them each desirable places to live and start a family. Nearly everywhere you turn, a new housing development is under construction. Fairway is proud to lead the way in helping new arrivals secure a home of their dreams. You simply won't find a better team to work with as you build and buy.