Article Excerpt
A for sale by owner (FSBO) might let a seller save money on agent fees, but it has other costs. Learn more about FSBOs and whether it would work for you.
Most people employ the services of a real estate agent when selling their homes. Real estate agents are trained, licensed professionals who specialize in helping people buy and sell real property. Their fee comes from a percentage of the final sale price.
Typically, the buyer's agent and seller's agent split 6% of the contract price. In other words, if you are selling your house, your real estate agent doesn't get paid until you get paid. Some home sellers choose not to use a real estate agent, instead handling all of the details of selling a house themselves.
A "for sale by owner" (FSBO, often pronounced "FIZZ-bo") deal may offer some benefits for a seller, but it comes with drawbacks as well. Some of the following pros and cons might be familiar to you, but others might not.
Pros of a "For Sale by Owner" Deal
According to the National Association of Realtors (NAR), FSBOs accounted for about 10% of all home sales nationwide in 2021. While this is a fairly small percentage, it still represents a considerable number of sellers. Each FSBO seller has their own motivation. Some of the following factors might have influenced their decision.
Fewer Fees
It is likely that many or most FSBO sellers are motivated by the prospect of saving money on fees. Without a seller's agent, the seller does not have to pay their fee out of the sales price. As mentioned above, the typical agent fee is 6% of the sales price, split between the buyer's and seller's agents. The sale of a home for $500,000 would result in a $30,000 fee for the two agents. A seller could save half of that money with a FSBO.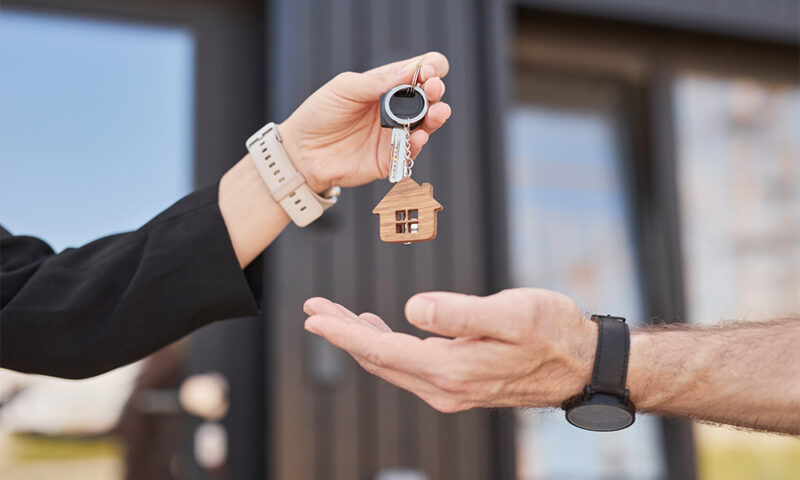 Control of the Process
Selling a home through a real estate agent means turning control of the process over to someone else. That can be great for someone who knows nothing about the real estate business. For someone who knows the business, or who has very specific ideas about how they want to handle the sale, a real estate agent might seem unnecessary.
Opting not to use a real estate agent for this reason can be a double-edged sword. Having total control of the process means having complete responsibility over it. It might be prudent to keep an old adage in mind: "He who represents himself has a fool for a client."
Creative Deals
Real estate agents are not lawyers, in the sense that a real estate license does not allow an agent to perform tasks reserved for lawyers. Writing contracts is one of those tasks. Real estate agents in Texas must have a lawyer draft a contract for them, or they must use contract forms issued by the Texas Real Estate Commission (TREC). They can fill in blanks and check boxes on these contracts, but they cannot make substantial changes to the contract's terms without venturing into lawyer territory.
A FSBO seller might be able to be more creative in the kind of agreement they make with a seller. They can enter into a contract that differs significantly from the TREC contracts. Any agreement must be legally valid. Depending on the buyer's financing, it must meet the requirements of Fannie Mae, Freddie Mac, or government sponsors like the FHA or VA. A seller doing an FSBO might still need to talk to a real estate attorney.

Cons of a "For Sale by Owner" Deal
FSBOs can have disadvantages that offset the advantages for many sellers. That could be why the NAR found that 90% of sellers used a real estate agent.
Responsibility for the Entire Process
The advantage of having total control over the process in a FSBO can also be a disadvantage. When you are in charge of everything, everything depends on you. You must be able to devote substantial time and energy to selling your home. Alternatively, you must be willing to wait as long as it takes to sell.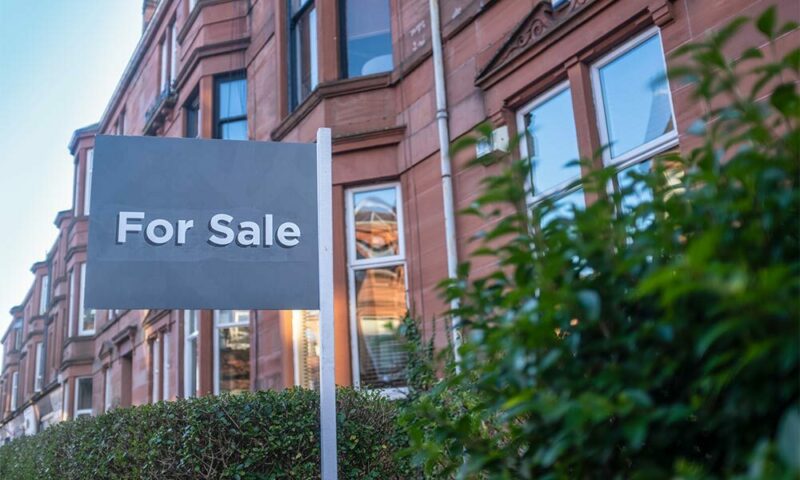 Less Money (Later)
The NAR study mentioned above found that the typical sales prices for FSBOs and agent-assisted sales in 2021 were $225,000 and $330,000, respectively. That makes the savings of 3% from not using an agent look less impressive, but it's not the whole story.
These figures are based on nationwide data, so they are not necessarily applicable to any particular home sale in Texas. A seller doing an FSBO might not sell their home for nearly ⅓ less than if they had used an agent. Still, the numbers suggest that, on average, FSBOs make less money than agent-assisted sales.
FSBOs also tend to take longer. This could be because of numerous factors. A homeowner must juggle selling their home with their day job, for example. The end result is that, by doing a FSBO, you risk making less money on the sale while waiting longer to do it.

Loss of Expertise and Experience
Perhaps the most important disadvantage to FSBOs is the loss of knowledge that real estate agents bring to the table. It might be tempting to think that a real estate agent's job mainly consists of driving buyers around to look at properties and hosting open houses. They do much more than that, and missing out on those skills may cost you.
Knowledge of the market: Real estate agents spend all day, every day interacting with the local real estate market. They know what local sellers have to offer, and they know what buyers want. They had all of this information available before most sellers even knew to ask about it.

Preparing and staging the home: It's not enough to vacuum the floors and dust the shelves. Buyers want to see a home that has been staged to look like the home of their dreams. Real estate agents know how to do this.

Assembling a team: The home selling process involves more than a couple of agents and a title company. You might need an appraiser, an inspector, a surveyor, and attorney, and other professionals. Do you know how to assemble a team to sell your home? Real estate agents have all of those people on speed dial, no Googling necessary.

Setting a price: There is more to setting an asking price than just looking at an appraiser's report. A real estate agent knows how to find the number that's high enough to make buyers take you seriously, but not so high that it scares people away. They know what number is high enough that a buyer's agent can negotiate it down to a level that still gets you a great deal.

Marketing: The internet has given us many new ways to market homes for sale, but old-school methods like word of mouth are still just as powerful. You might be able to put your home on social media or in the classifieds. Real estate agents have extensive networks that are invisible to the outside world. That's where the real dealmaking takes place.

Negotiation: You might be a great negotiator, but negotiating in different fields requires different sets of skills. Real estate agents have unique negotiation skills that can help you sell your home.

Contracts: Unless you are a lawyer or have a legal background, you might not know all of the details of how to draft a binding contract. Real estate agents can't draft contacts, either, but they know what makes a contract enforceable and what can make one legally invalid.

Legal liabilities: A poorly or carelessly drafted contract can come back to bite you. Forgetting to disclose certain conditions about your home can get you into trouble. Real estate agents can dot all of those i's for you.
---
Considering Buying?
On the flip side of this coin, you may be considering buying a FSBO home. With an experienced team of professionals, the process is made much easier. Start with the friendly mortgage advisors at The Wood Group of Fairway. We're happy to answer your questions and get you to the closing table in record time. Your first step is by telling us about yourself through our easy online form!