Article Excerpt
Home warranties offer peace of mind in case a major appliance or home system gets damaged. Learn about how they work and if it's worth it for you.
Mortgage lenders often require homebuyers to get homeowner's insurance, which pays for certain types of damage. Insurance providers may offer discounts for additional safety and security measures, such as alarm systems.
Another option for protecting your investment in your home is a home warranty. Home warranties provide different types of coverage than homeowner's insurance. Read on to learn more about home warranties, what they cover, and whether you should consider getting one.

Differences between Home Insurance and Warranty Coverages
In very general terms, insurance covers major losses and warranties cover smaller ones. A homeowner's insurance policy might cover damage to the home and its contents from bad weather, accidents, and other unforeseen events. A home warranty covers service or repairs for specific systems or major appliances in your home.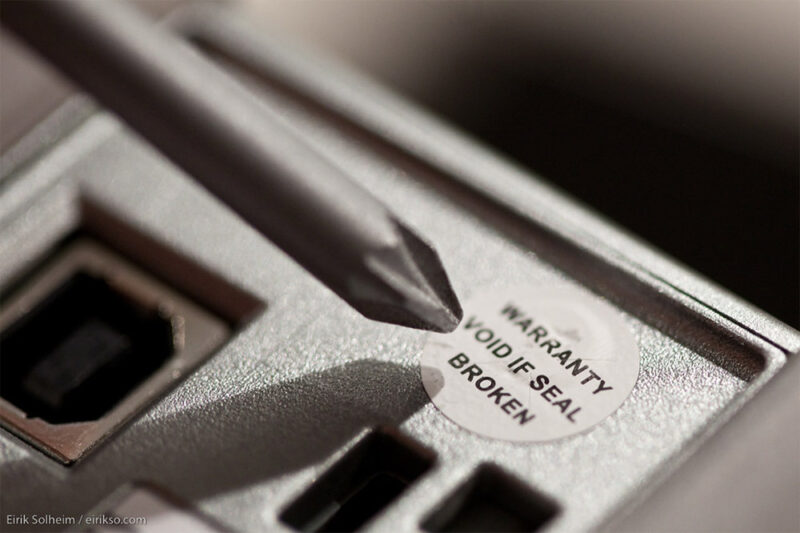 Homeowner's Insurance Coverage Examples
If a thunderstorm damages your roof, your homeowner's insurance will probably pay for repairs. Home warranties almost never cover total roof replacements. If someone loses control of their vehicle and crashes through a wall in your home, that would probably also be covered by insurance. Your insurance provider might pay for damage to personal property in your home, too, such as furniture damaged by a fire. It might pay for a hotel if you can't stay in your home until repairs are made. These are all examples of situations that a warranty wouldn't help.
A homeowner's insurance policy can also cover your legal liability for injuries that occur on your property. If someone slips and falls in your home or your dog bites someone, they can make a claim on your homeowner's insurance.

Home Warranty Coverage Examples
A home warranty might cover the cost of servicing, repairing, or replacing specific parts of your home. Some home warranties only cover systems or appliances, while others cover both. It typically only applies if neither homeowner's insurance nor a manufacturer's warranty is available to cover an item or service.
Coverage of home systems often include the following:
Electrical

Heating and gas

Air ducts

Plumbing

Water heater
Appliance coverage might include:
Air conditioner unit and ducts

Refrigerator

Garbage disposal

Dishwasher

Washing machine and dryer

Garage door opener

Pool or hot tub equipment
Some plans offer a basic level of coverage with options for extra coverage. A basic plan might cover only your kitchen appliances with coverage of your air conditioner for an additional fee.
Top-level plans may add coverage for the following:
Ice makers, trash compactors, and other appliances

Ceiling fans

Minor roof repair

Pest control services

Locksmith services, such as re-keying
Costs and Term Lengths
The cost could be as little as $25 a month ($300 a year). An expensive home warranty might cost around $100-125 per month, or $1,200 to $1,500 per year. The cost of a home warranty will vary based on the amount of coverage. Some plans charge an annual fee while others bill monthly.
Most home warranty contracts last for one year. You can usually renew the warranty towards the end of the year-long period.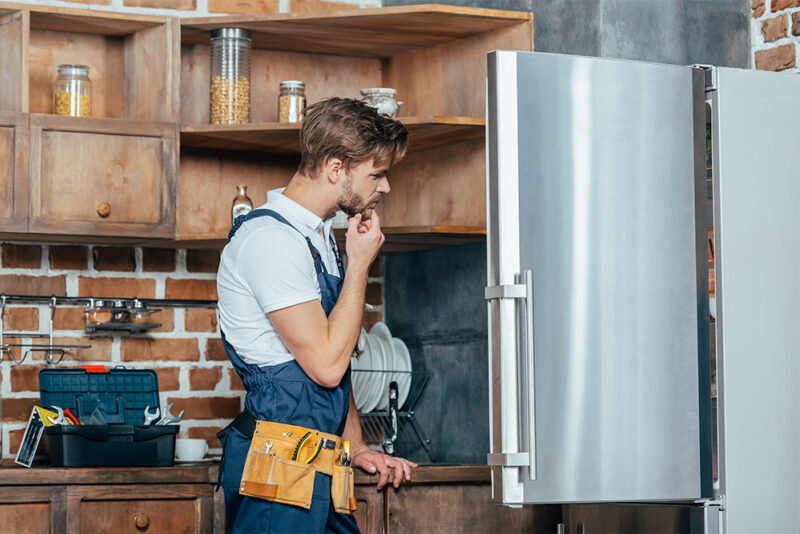 How does a home warranty work?
If you have a problem with a covered system or appliance, you may submit a service request to the warranty company. They will have a contractor come take a look to see how best to address the issue. This visit will cost you a flat predetermined amount that you agreed upon when signing up for the warranty
The warranty company may decide to make repairs or replace the appliance. If the estimated cost is higher than the warranty's coverage limits, the company may offer you a cash settlement instead.
The warranty company may also decide to deny your claim for various reasons:
The appliance or system is not covered by the warranty.

The damage is outside of the scope of the warranty's coverage.

The damage was the result of problems that existed before the warranty took effect. This is somewhat similar to how health insurance providers used to deny coverage for pre-existing conditions.

The inspection indicates that you have not been using the system or appliance properly.

The damage was caused by animals, including pets and pests.

The damage is the result of a covered breakdown but is not covered itself, such as water damage to the floor from a broken washing machine. The warranty might cover repairs to the machine, but not the floor.
Home warranty companies usually use their own approved contractors and vendors. You might not have any say in who they use to perform repairs.

Do you need a home inspection to get a home warranty?
Most home warranty companies do not require an inspection. They might tout this as a benefit, but it is more likely to work in their favor. Without an inspection to verify the condition of the covered systems and appliances, you are solely responsible for informing them of any existing problems. You might not know how to identify and describe problems with home appliances, plumbing, HVAC, and other systems. This could give the company grounds for denying your claim, based on the damage being a pre-existing condition.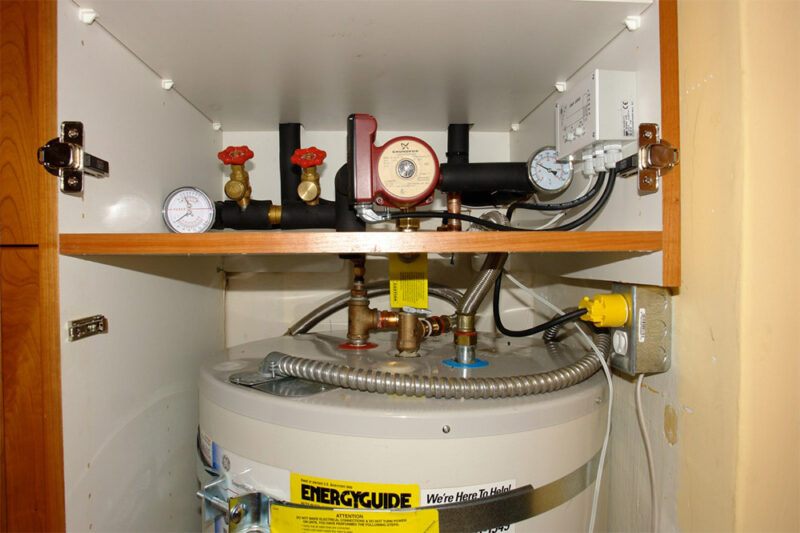 Will my mortgage lender require me to get a home warranty?
Mortgage lenders generally do not require home warranties. They do, however, require homeowner's insurance.
Is a home warranty worth it?
The advantages of a home warranty may include the following:
They can be useful in homes with older systems and/or used appliances.

You don't have to spend time looking for a technician or contractor to do the repairs since the warranty company will choose for you.

The cost of coverage is much less than the cost of many repairs.

New homeowners won't have as much pressure to figure out how to fix small problems that arise if they get a higher-level warranty.
The disadvantages may include:
The coverage limits might not be enough to pay for needed services.

You have to pay for a service call on top of the monthly or annual cost of the warranty.

Your coverage is limited to whatever the contract specifically states. You need to read the fine print very carefully.

You probably don't need one in a newly-constructed home, since a home warranty will only cover things that do not have a manufacturer's warranty.
What should I look for in a home warranty company?
If the seller is paying for a home warranty for you, you might not have a choice about which company to use. If you are buying your own warranty, a bit of research can help you find a good one. Here are some questions to ask:
Do they offer the kind of coverage that I want or need?

Will they let me see a sample contract?

How high or low are their caps on coverage?

Do they offer 24/7 customer service? Do they have an online portal where I can submit claims?

Does the company have a good reputation online and with organizations like the Better Business Bureau?
---