Article Excerpt
This is Jacob's homebuying experience with The Wood Group of Fairway. Check out why he purchased a home, how much he plans to save vs. renting, and more!
My decision to buy
Although I enjoy living so close to The Cheesecake Factory in my north Austin apartment, the two-minute trek to 1,500 calories wasn't worth the $1,260 in rent I was throwing away every month.
To be fair, renting isn't a total throwaway - I do use this first-floor, two-bedroom apartment every day. I really love this place, too. It sits against Greenbelt wildlife, and it's eight minutes from The Domain, a fancy shopping district with nice bars and restaurants. So I essentially feel like I'm living in a forest while having quick access to Austin city-life entertainment.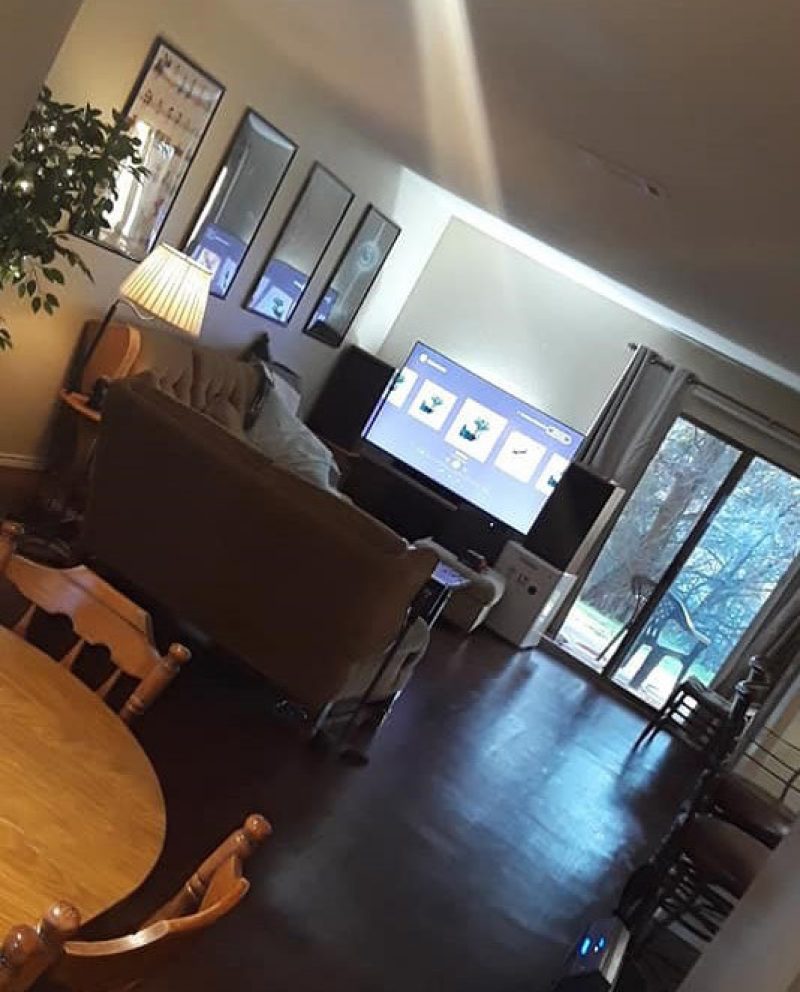 My apartment in north Austin
But none of the money I'll spend on rent is ever coming back to me. I was in a position to buy from a financial and personal standpoint. I have pretty much zero debt, I work remote, I'm single, and I have no plans to move away from this area. And according to what I've learned about buying a house, I thought it could be a much smarter investment than renting. I'll get more into that later.
Getting a mortgage
My first order of business was to get pre-approved for a mortgage with The Wood Group of Fairway. After all, I've worked here for two-and-a-half years, and I've seen the dedication these loan officers have to their borrowers. But honestly, I was still open to trying other lenders (bold for me to say on this blog, right?) in case anything didn't work out with The Wood Group.
I told my loan officer I was wanting to purchase somewhere around $200,000. I filled out the application and they had me pre-approved in twenty-four hours. I got a nice interest rate on a conventional loan, and I was ready to start looking at properties. Exciting.
Thanks to The Wood Group, the mortgage element of my homebuying process was definitely the easiest part. My loan officer told me where to submit documents to, and received secure links to contracts and disclosures. All my questions were responded to very quickly, and I closed exactly when I wanted to.
I actually never even saw my loan officer in person, and I never needed to! That's not to say that other buyers may prefer face-to-face communication, but I navigated the mortgage process smack dab in the middle of the corona pandemic, and it was still a breeze.

I found an awesome house
Well actually, my real estate agent found it. She's awesome, too. I met a super successful real estate investor here in town, and asked for his recommendation for an agent. He recommended Tracy Torres over at All City Real Estate. We got acquainted by phone, and looked at a couple properties.
The second house she showed me was the one. When I first saw it online, I knew I wanted it. I called her and said "Yeah, I want this one. I can't believe it's only going for $195. What's wrong with it?"
We went to see the house in-person, and it was perfect (except for an HVAC issue which we had cleared up). Tracy helped make my offer, and it was accepted. She negotiated repairs and other costs with the sellers, and I came out of the deal very happy with the end result. And although I bought a house mainly for financial gain, I'm also going to enjoy making the place my own.
My renting vs. buying $ comparison
I ran my buy vs. rent calculations in a very similar fashion to this example situation, and concluded it was time to buy - especially with the historically low rates in March amidst coronavirus. I accounted for a few more variables, too: inflation, an HVAC replacement (the house's system is really old), and a conservative estimate on my property's appreciation over the next five years.
Since I'm a nerd, I laid out the calculations on paper, took a picture, and uploaded it to my Google Drive. Even in a worst-case scenario, all signs point to buying being the breadwinner versus five more years of renting.
My long-term game plan is to utilize this first house as a rental property when I move into my next one. The renters will overpay my mortgage by a bit, and I'll continue to gain equity every month while the home appreciates in its growing and desirable location.
Here's my conclusion: even if this property's appreciation increases by half of what I estimate it to, and I replace the entire HVAC system, I'll save $211 every month if I sell it in year five, as opposed to five more years of renting.
You can do it too
I do have a pretty decent buyer profile as far as credit score, down payment ability, and debt-to-income ratio go, but it really doesn't take a whole lot to buy a house. Especially if you're using the FHA loan program, or even a zero-dollar-down program like USDA or VA.
If you can buy a house and stay in it for three-to-five years, you should get pre-approved for a mortgage ASAP. Your loan officer can also help you calculate your potential savings difference between buying and renting.
Real estate is one of the safest investments you can make. Not only does it have a good chance of appreciating, but you're actually using the investment by living in it every day! By the way, Texas is one of the fastest growing states in the nation. That helps our home values continue to rise.
The PLUG!
As a marketing specialist for Fairway, I write this sentence all the time: "Get pre-approved today with the mortgage lender Texans trust!" But now I've experienced it first-hand. I really do recommend these guys whether you're buying your first home, or you're refinancing your fifth. And with that said... Get pre-approved today with the mortgage lender Texans trust!