Article Excerpt
In being so unpredictable, Texas "seasons" are a crapshoot. But these essential home landscaping rules should provide reliable advice every year.
Summers in Texas are often unforgiving, with an increasing number of days where temperatures exceed 100 degrees. In between, spring and fall can never seem to decide if they are going to be cool or warm.
Caring for landscaping in such unpredictable weather can be a challenge. You have to have different strategies for the different seasons and be prepared for sudden changes in the weather. Read on for some rules on caring for your landscaping through all four Texas "seasons."
Planning for Year-round Plant Care
Some plants cannot handle excessively hot or cold temperatures. You can bring potted plants inside, but you don't have that option for grass, shrubs, and flowers. The plants that you choose to include in your landscaping will determine what you must do to keep them alive and thriving. The following tips can help:
Go local: Plants that are native to your area have the best chance of enduring the seasons. They've done it before, after all. The more "exotic" the plant, the more you may have to work to protect it. All of this said, even some native plants are having a hard time adapting to recent weather trends.

Look west: Some plants that naturally occur in West Texas, New Mexico, and other areas that often see temperature extremes could do well here.

Look for sunlight: Watch the sunlight patterns in your yard. This will help you determine where to put plants that like direct sunlight and those that prefer shade.

Use rainfall to your advantage: In addition to temperature fluctuations, rainfall can vary widely in Texas. You can use what rainfall you get to your landscaping's advantage by including catchment areas or rain barrels.

Know your limitations: You will be responsible for your plants year-round. The more plants you have, and the larger they are, the more work you will have to do. Don't underestimate the difficulty, for example, of covering plants as a cold front arrives.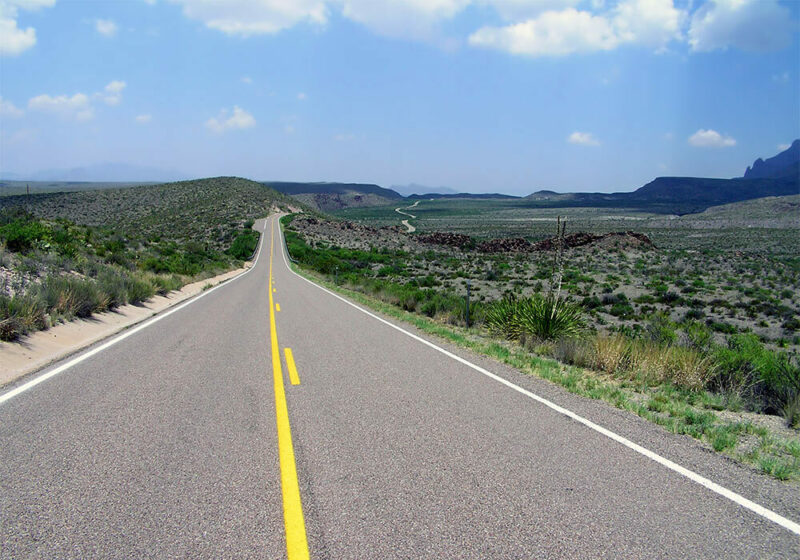 Caring for Landscaping in the Winter
Winter has become an unpredictable time in Texas. Cold snaps in recent years have led to lengthy freezes, causing power outages and other damage to infrastructure. Ice and snow can be devastating to landscaping. You can prepare for winter weather in the fall, as discussed further below. During the winter, the following tips can help keep your lawn and plants healthy:
Keep the lawn clear: Some grasses go dormant during the winter. Others do not. You want to keep your grass at no more than two inches. You should remove lawn clippings, fallen leaves, and other debris to prevent weeds and pests from moving in.

Invest in plant covers: Some plants need insulation from the cold. Others need protection from frost. Covering your plants protects them from both. You can buy coverings at any hardware or garden store. Old bedsheets can also work, especially for larger shrubs.

Pay attention to weather forecasts: Cold fronts can strike quickly during the winter. You might not have much time to get your plant coverings in place, so be ready.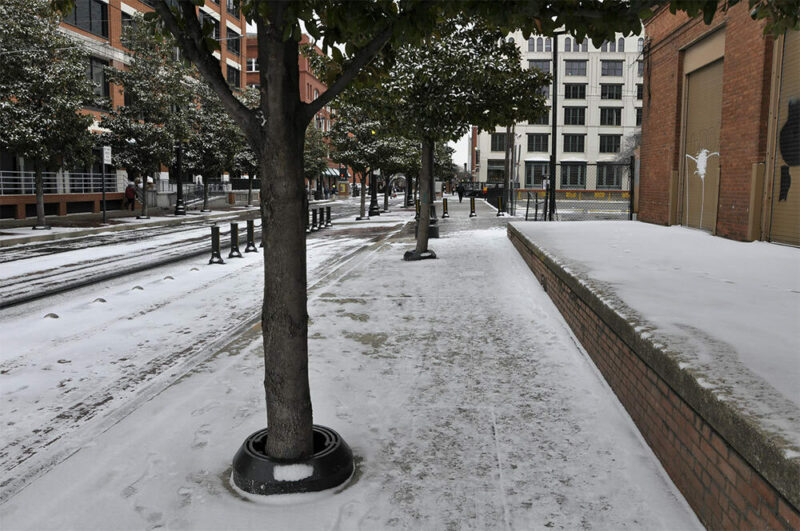 Caring for Landscaping in the Spring
Compared to winter, caring for landscaping in the spring is easy. Much of the work involves repairing the damage from winter and preparing for summer:
Spring cleaning: Clear out any fallen leaves, tree limbs, and other debris.

Damage control: Look for any damage that may have occurred to your plumbing, gutters, and other water systems because of freezing temperatures. If your house has hose bibs, check to see that they are working properly. They can be especially vulnerable to the cold.

Plant anew: Spring can be a good time for new planting, either to add to your landscaping or to replace plants that didn't make it through the winter.

Keep trees and other plants trimmed: This is a good time to prune tree limbs that are getting too close to your house.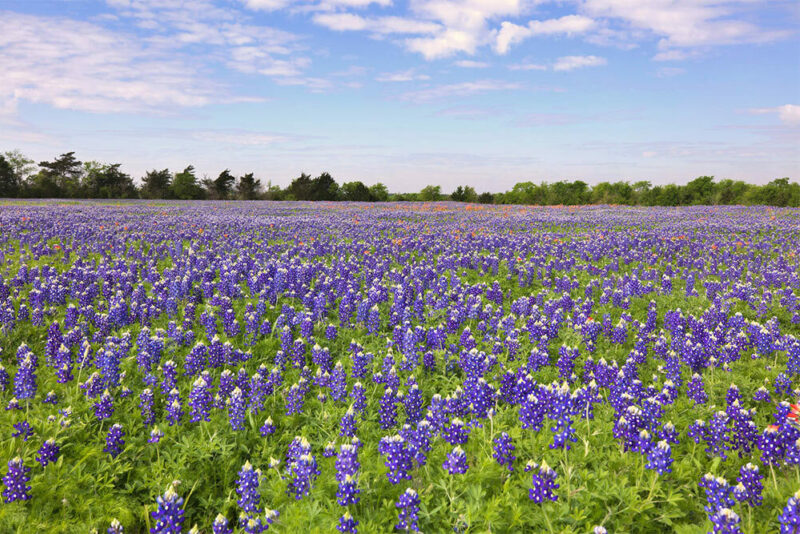 Caring for Landscaping in the Summer
Summer in Texas can be hot and dry. Neither is good for many kinds of plants. With temperatures in the 90s and 100s for long periods of time, the goal for many people's summer landscaping plans is to lay low and survive the season:
Water judiciously: Watering restrictions are common in the summer months. Find times when you can lawfully water your plants and stick to them. Early morning and late evening are often best.

Be aware of sunlight risks: If you are growing summer vegetables that don't mind the heat, watch to see that excessive sunlight isn't damaging them.

Watch out for fire risks: Dry weather means a greater risk of fires. Remove dead plants and other flammable debris.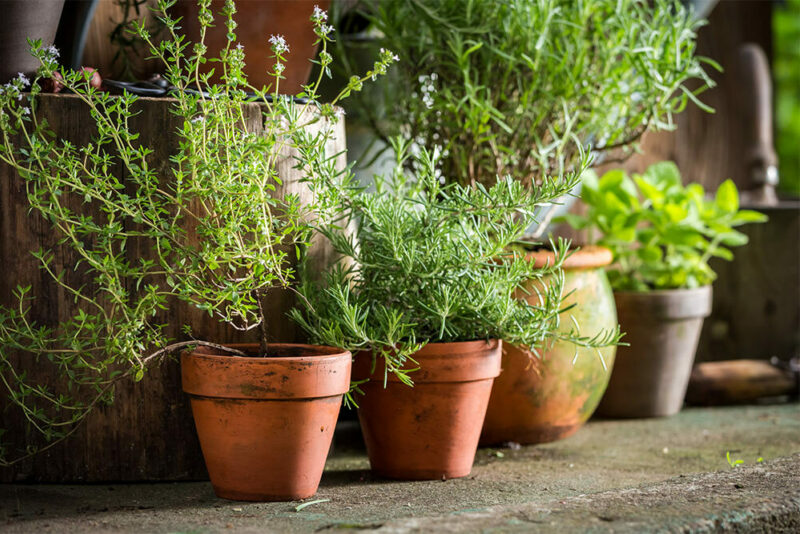 Caring for Landscaping in the Fall
Much like spring, your main tasks in the fall are to recover from summer and prepare for winter:
Clear out debris: Remove any fallen limbs or plants that succumbed to heat or drought.

Prune: Trim any overgrown tree limbs and other plants. Think about how well your plants will be able to bear the weight of ice. Prune accordingly.

Fall planting: Many plants do best when you plant them in the fall. Now's the time!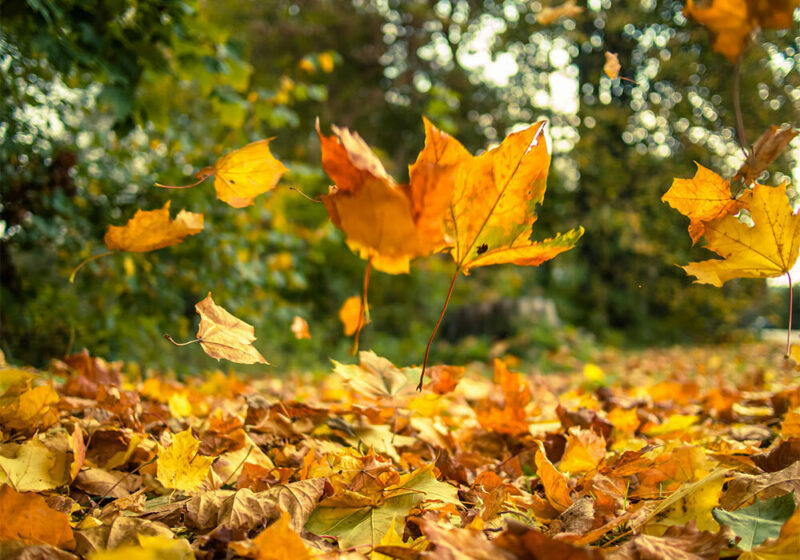 Flex your green thumb with a home of your own!
Homeownership means more freedom of expression in the way you landscape. If you're renting an apartment, you likely don't have a yard to landscape with. If you're renting a single-family home, it's unlikely the landlord will appreciate your landscaping liberties on their property.
But of course the freedom to landscape is only one of many benefits to home ownership. If you're ready to explore your options when it comes to getting a mortgage, The Wood Group of Fairway is a great place to start. Our loan officers are friendly and informative, ready to answer all your questions.