Article Excerpt
From simple to ornate, molding adds elegance to a room. These are the most common materials and uses for trim and molding in modern homes.
One of the primary characteristics distinguishing an attractive room from a basic box is molding. At a basic level, trim covers spaces where building materials come together.
Especially in the past, molding was a signal of wealth. Victorian-era homes are trademarked by elaborate molding. Today, the wide variety of materials and styles make molding not only affordable but an ideal DIY project – while still giving a stunningly elegant feel to a room.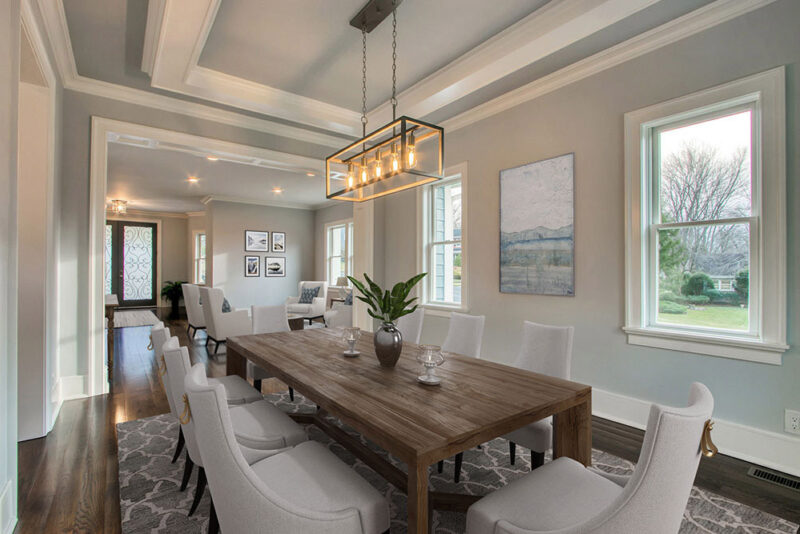 Trim vs Molding
Trim is a general term used to describe the material around openings such as doors and windows, or where the wall meets the floor or ceiling. Trim can also be applied in the middle of walls, such as in the case of a chair rail. While molding is a type of trim, it is normally more decorative, such is the case with crown molding, the most popular use of decorative trim.

Getting Started for DIYers
If you're ready to freshen the look of a room, and you have basic carpentry skills, check out the many online how-to videos to guide you through the process. The cost of the project will depend on the type and quantity of materials, as well as the cost of tools, many of which you may already have. Keep in mind that installing molding does take precise measuring and cutting, but with the right tools, the job will be easier.
Required tools
Molding is most often installed using nails and a hammer. If you are fortunate enough to have a nail gun, the project will go quicker. Additional tools include a ladder, miter saw, caulking gun with caulk, wood filler, painter's tape, paint, and a brush. Make sure you have your tape measure, level, and pencil handy as well. Safety gear such as goggles and gloves are also a good idea.
Uses for Trim and Molding
Wood and medium-density fiberboard (MDF) are the most popular molding materials. Other options include foam, polyurethane, and polyvinyl chloride (PVC). The material you choose will depend on your budget and style of molding. After they're on the wall and painted, you can hardly tell a difference between wood and cheaper materials.
Some of the most common uses for trim and molding include these areas: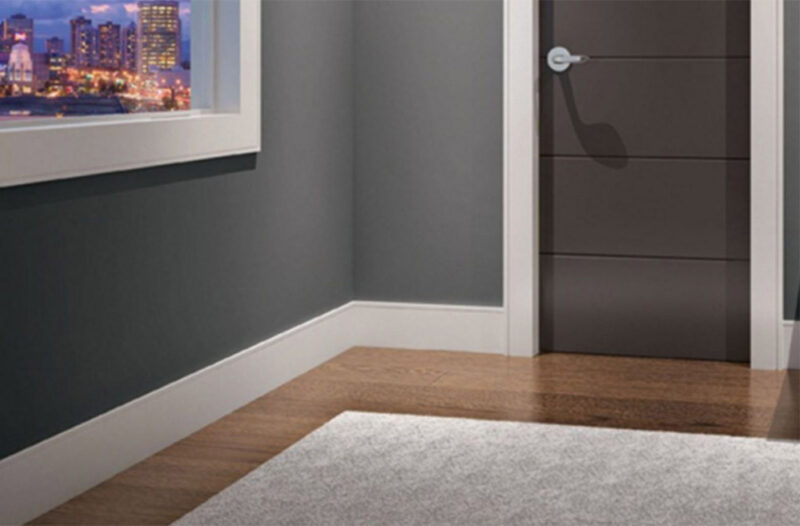 Baseboards
Baseboard molding is commonly used where the wall meets the floor. This example is a basic style made of MDF. MDF is a high-grade, engineered, wood product that typically comes pre-primed. An MDF baseboard like this costs around $14 for 96 inches.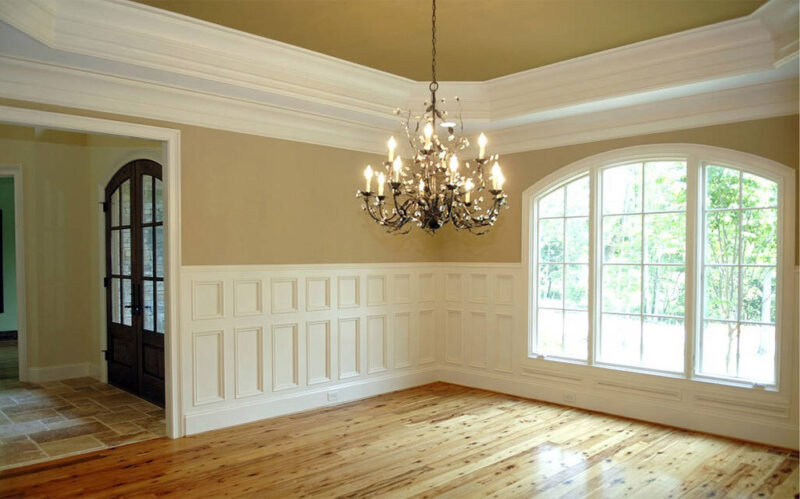 Ceiling Molding
Commonly called crown molding, ceiling molding can be simple or very elaborate. The most elaborate designs, such as the one above, is usually the result of layering two, three, or even four styles of molding. The cost of crown molding varies based on material and style.
One material often used in budget installations is lightweight polyurethane, which provides the look of wood, at a fraction of the cost. A primed polyurethane molding typically costs about $13 for 94 inches.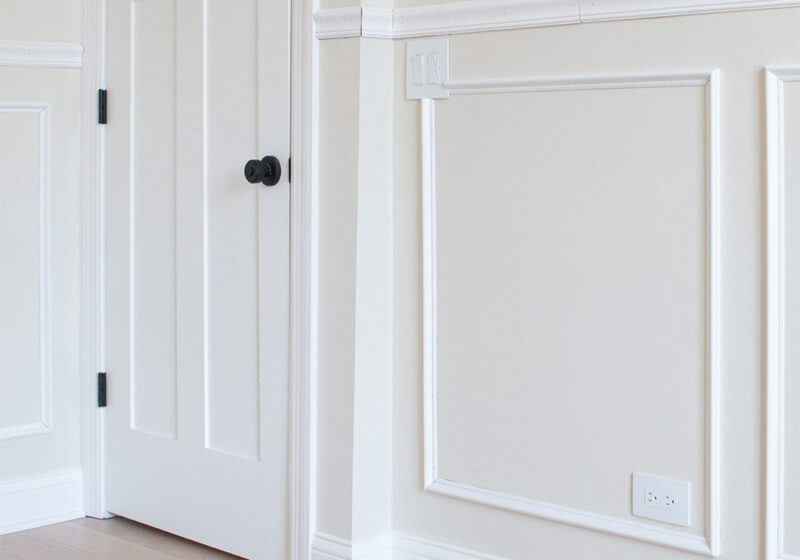 Chair Rail
Chair rails were once used to protect walls from furniture damage, but are now most often installed for decorative purposes. In this example, it is combined with picture frame molding. It is also often used with wainscoting, which is wood paneling that is on the lower one-half to one-third of a wall. The typical cost of a 96-inch, primed pine rail is about $20.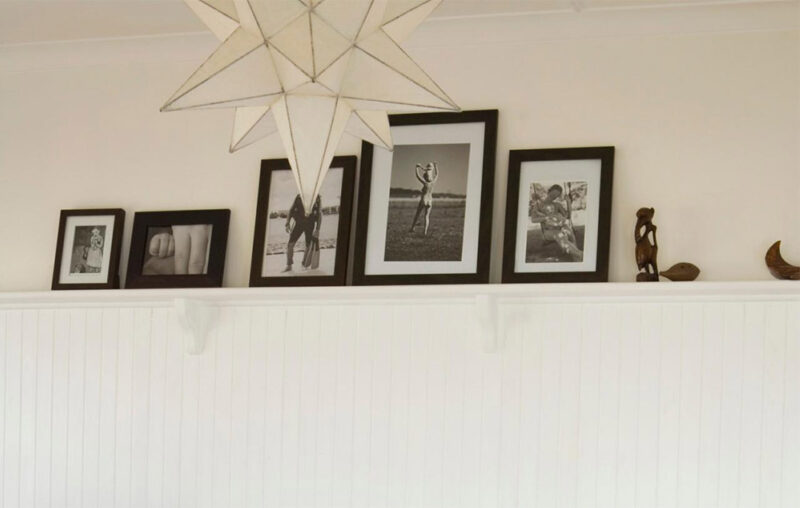 Picture Rail
During the Victorian era, picture rails were a popular way to hang artwork on hard-to-penetrate plaster walls. A picture rail continues to be a popular way to hang or support artwork. Cost varies based on style.
Additional Molding Materials
Polyvinyl chloride (PVC) is also a strong material that mimics the look of wood, while ensuring protection from moisture. It is a good choice for bathrooms, the exterior of your home, or anywhere moisture lurks. Basic styles typically cost about $9 for 8 feet.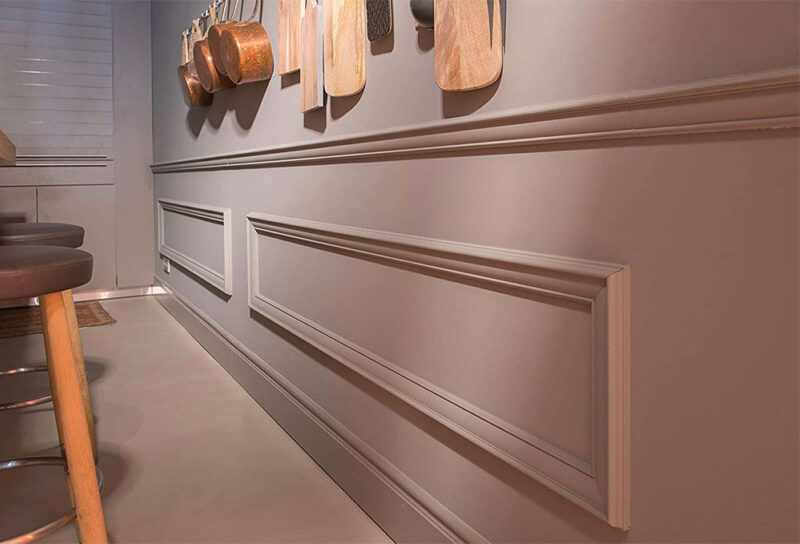 Polystyrene (like Styrofoam™) is especially affordable. It's perfect for quickly adding a luxurious look to a space, without any power tools. It can be cut with knives or scissors and stuck with construction adhesive. Expect to pay around $11 for 96 inches.
Ready to add custom touches to your home?
Painting, adding molding, and most other improvement-type renovations aren't allowed when you're renting.
Whether you're considering buying a home or looking to fund renovations for a home you already own, The Wood Group of Fairway is here to help. Get started on your free pre-approval now.