Article Excerpt
These are the documents needed to get pre-approved for a mortgage. If you can check these off the list, you're off to a great start!
Compiling your documents for a mortgage pre-approval isn't as hard as it sounds. There are just a few things your loan officer will need. If you're a full-time W-2 worker, it's usually very straightforward. Self-employed homebuyers may require some additional paperwork. But with the help of an experienced loan officer, getting pre-approved is a breeze.
Staying on top of your paperwork helps you close the loan faster. Remember, closing a home loan is a team effort between you, the home's seller, your loan officer, real estate agent, and several others!

The easiest first step to pre-approval
Your very first step is to give your lender basic details about yourself. You can start right here on our website by filling out a quick 90-second questionnaire. A mortgage adviser will then contact you to begin your free pre-approval. The full mortgage application actually only takes about fifteen minutes.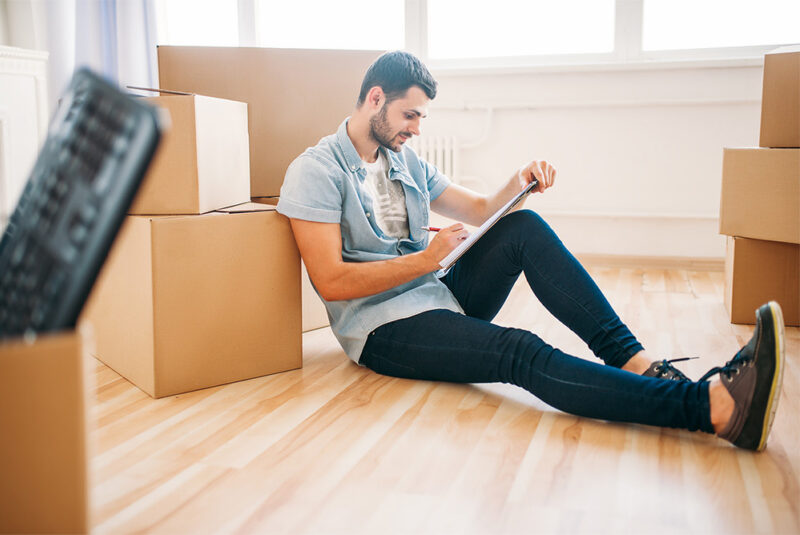 #1. Income Verification
Your mortgage adviser is looking for stability in your income. A stable income indicates less risk of not being able to make your mortgage payments one day.
You may need to provide the following documents to verify your income:
W-2s: You will probably be asked to provide W-2 forms from the past two years for each person on the mortgage application. However, two years-worth of W-2 information is not always necessary to get pre-approved. Your lender will provide further instructions.
Pay stubs: W-2s are documents from the IRS that outline your annual income. Pay stubs are little snapshots of your recent earnings. You'll probably need 30 days worth of pay stubs, and your employer may need to sign them. If you've received overtime pay or bonuses that aren't listed on the paystub, make sure to provide the paperwork that shows proof of those, too.
For self-employed homebuyers: Self-employed homebuyers won't have W-2s or pay stubs. Instead, your lender will need to see profit-and-loss statements, federal tax returns, and all the 1099s you received. Applying for a mortgage as a self-employed person requires a little more legwork, but it's worth it in the end!
Child support: Child support can count toward your income when applying for a mortgage. Be ready to provide a copy of the court order and bank statements.
#2. Assets & Debt
Your regular income is only one side of the story when it comes to verifying your ability to pay your mortgage. Assets can help you qualify for larger loan amounts, while too much debt may present roadblocks.
When using assets to qualify, you'll need to provide two months'-worth of statements for every account you use on the mortgage application. This may include bank account statements and investment statements.
If you sell a "hard" asset such as a vehicle or plot of land and receive cash from the sale, your lender will need to see a bill of sale or settlement statement. That will show them exactly where the cash came from.

What counts as an asset?
The following types of assets may be used for mortgage qualification purposes:
Checking and savings accounts (including business)
Stocks and bonds
Retirement accounts
Gift funds
However, using cash to qualify for a mortgage can be very tricky. You really need to season your funds in a bank account for at least two months. Undocumented cash can't be used to as an asset.

What counts as debt?
The first thing that counts as debt is your future mortgage payment. Here are other recurring types of debt that will be calculated in your debt-to-income ratio:
Student loans
Auto loans
Personal loans
Child support and spousal alimony
Minimum credit card payments
#3. More Documentation
For most borrowers, we've already covered which documents are needed to get pre-approved for a mortgage. But there are special cases where you may need additional ones.
Divorce papers: Your divorce decree shows if you're required to make child support payments.
Foreclosure docs: If you've had a property foreclosed, ask your mortgage adviser if you're in the clear to apply for another mortgage.
No credit score: If you've never used credit before, your adviser may ask to see other payments you've made. Besides the obvious benefits of car insurance, among other types of recurring payments, is a positive impact to your credit score.