Article Excerpt
Which sites are best for browsing home listings? Check out the unique advantages of Zillow, Realtor.com, & Trulia. Then, take the first step to homeownership.
Less than a generation ago, anyone in the market for a new home had few resources to assist in locating, researching, and buying a home. Today, a quick internet search of "homes for sale" will return options so numerous you may wonder which websites are worth your time.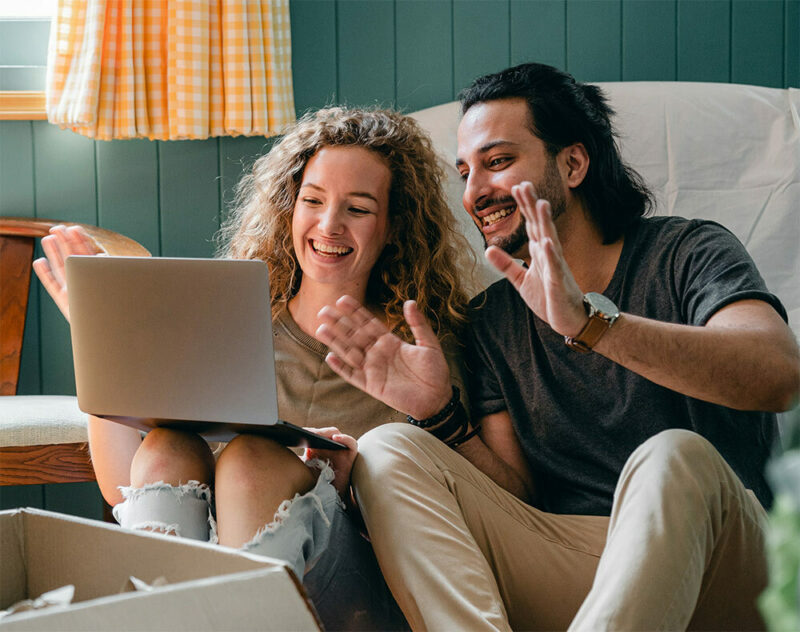 The Value of Real Estate Websites
For buyers, home listing sites are a convenient way to review property images, videos, and features before scheduling a live tour. They're useful for getting a feel for what you can expect within your price range.
Home listing sites display a large inventory of homes being populated in a variety of ways including information from city and town tax databases and regional multiple listing services (MLS). However, by the time a home makes it to Zillow in a red-hot market, it may already be too late to make an offer.
If you're in the market for a new home you're probably familiar with some of the major players in this space such as Zillow, Trulia and Realtor.com. Here are some advantages of each.

Zillow
Zillow is rated by Investopedia as the best overall real estate website, and is the most popular site according to statistica.com. It offers the most robust suite of tools and filters. It also has the largest database with more than 110 million properties. Zillow has listings from both MLS and non-MLS sources such as for sale by owner, foreclosures, and auctions.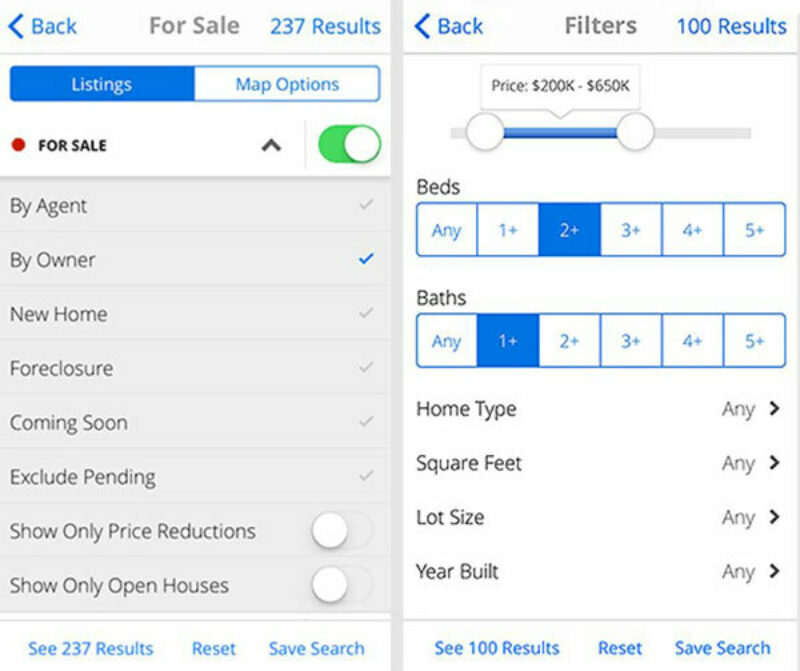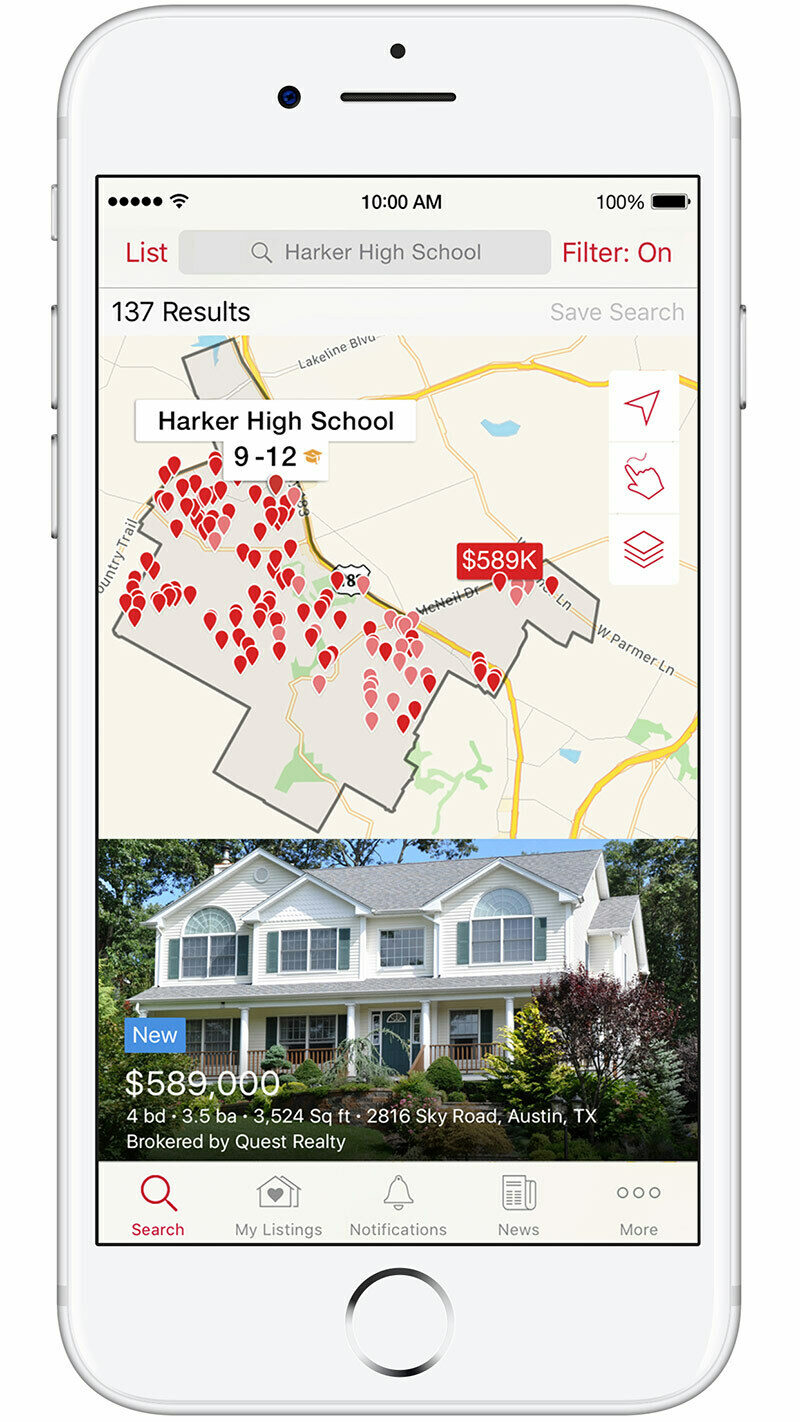 Realtor.com
Realtor.com is considered to have the most accurate information because it is affiliated with the National Association of Realtors and linked to more than 580 regional MLS sources, which is updated daily by realtors. Another neat feature is that you can search for homes in a particular school district and even compare neighborhood criteria like noise levels.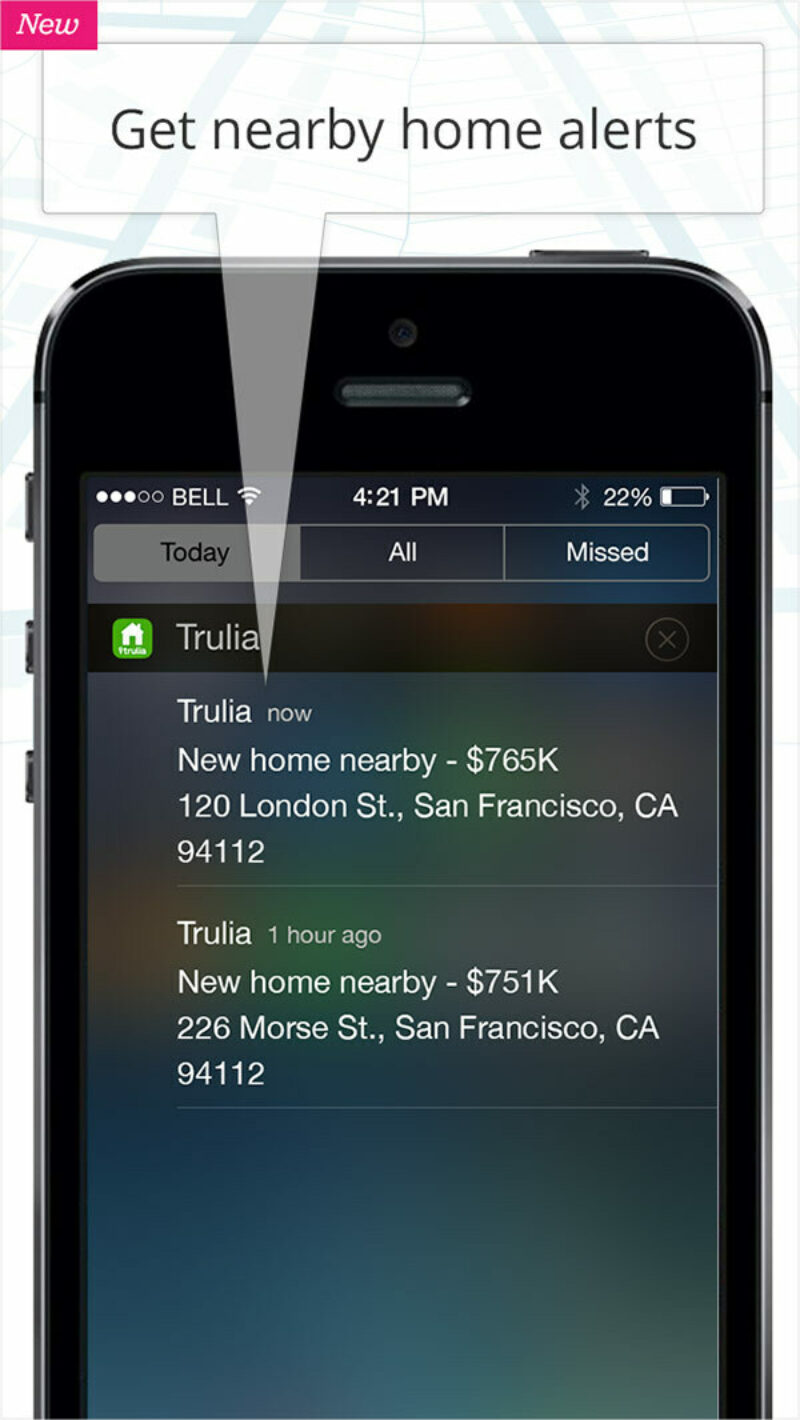 Trulia
Trulia features a nice mobile app, which is handy on the go. One of the features homebuyers like most about the app are its multiple map views for each property. For example, you can view the property plotted on a map that shows area crime, places to shop and eat, schools, commute time, and people stats. Trulia can even tell what percentage of the neighborhood is single!
Trulia allows you to set personalized alerts for your criteria and fine-tune your geographic search by drawing a loop with your finger on the map. It also has robust "local info" available. Trulia was purchased by Zillow in 2015 so it shares the same database.
Trulia's popular mobile app sends notifications when homes meeting your criteria are posted on the site. Image source: GeekWire
The Real Estate Agent's Role
A real estate agent (also called a "realtor") represents your needs throughout the entire home purchase process. They should also have access to off-market or pre-market listings that you won't find on a website.
Their local experience provides the inside scoop on neighborhoods and upcoming developments like new shopping centers or the addition of new busy streets. They make negotiations, set appointments, and handle paperwork for you. If you don't have time to tack on another part-time job to your own schedule, then hire a real estate agent.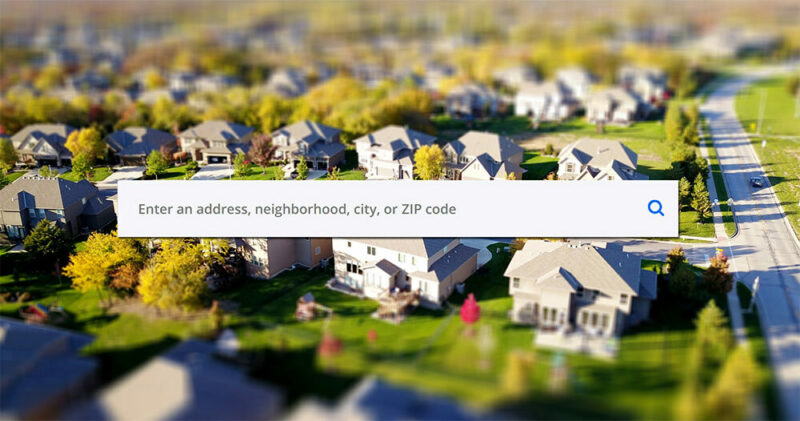 Keep in mind that featured realtors on home listing sites are paid advertisements. It's not a bad thing for a realtor to advertise themselves - but a personal referral from your mortgage advisor may carry more weight in your decision for who to partner with. The same goes for mortgage lenders - they also advertise on home listing sites.
Applying for a Mortgage Online
At The Wood Group of Fairway, we simplify the process with the perfect mix of technology and human help. We consistently receive recognition as one of the top mortgage lenders in Texas. Personalized service makes all the difference as you're navigating through a process as important as purchasing a home.
Get pre-approved by starting with our online questionnaire. After pre-approval, you'll know exactly how much you qualify for. You'll be confident when searching for homes within your pre-approved price range.