Article Excerpt
Building a house can be really fun. So why wouldn't you build a house? Let's review the pros & cons of building your first home. Lots to consider!

When you build your own home, you can customize it from top to bottom. And, you won't have as much competition from other buyers. New builds are often more energy-efficient and they may come with modern appliances, too. And what's more exciting than watching your very first home take form, from frame to final touches?
Building a house can be lots of fun. So why wouldn't you build a house?
The Cons of Building
For one, a new home takes an average of seven months to finish. Timelines can extend further with weather interference and builder errors. If you need to move quickly, this is an obvious issue. When you add in renting, moving, and storage costs as you wait for the house to be built, your scales may tip in favor of buying an already-existing home. Keep in mind that the average timeline to closing on a home purchase is only forty-five days (but we can close in as fast as 15)!
Decisions, decisions...
Another downside can be disguised as a good thing: choices! You're in charge of choosing everything - from the floor plan, to cabinetry, to flooring, materials used, colors, and the list continues. You may enjoy taking a little designer role. But some buyers just need an easy, move-in-ready house.
Building costs
Our world is heading toward a more energy- and environmentally-conscious mindset. New building codes may require more expensive materials and construction. Roofing, wiring, windows, energy, and water efficiency must meet modern standards. But while they cost more upfront, they eventually pay off.

Building mistakes
Unfortunately, finding errors isn't a super rare occurrence. You may notice things that need to be fixed. But more importantly, you may not notice errors, like foundational problems. Already-existing homes have had ample time to reveal their errors - so you know what you're getting into. But don't assume that every builder is going to make a huge mistake. Just know it's a slight risk between building and buying an already-existing home.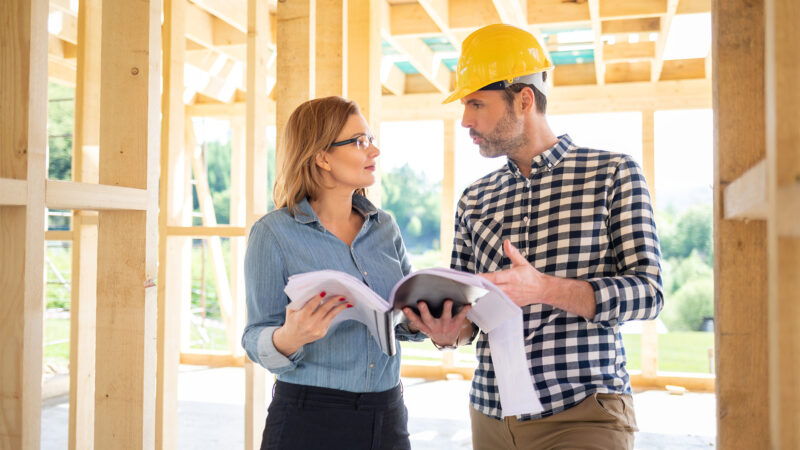 Extras
While appliances often come with your home-build, sometimes they don't. Fences and landscaping may not come with it either. When you buy an existing home, what you see is typically what you get.

Bottom-line costs
Building a house costs an average of $66,415 more than buying an existing home. Plus, you may be required to put more earnest money into a new home build. So if you're looking for financing options that require a minimum amount of money upfront, building may be out of reach. Talk to your lender and realtor about what your requirements are.

Now for the good stuff...
The biggest upside to building your own home is that you get exactly what you want. There should be less worry about major repairs since everything is new. You'll save on energy year-round. In fact, newer homes consume 21% less energy for heating than older homes.
Peace-of-mind
You're not competing with multiple offers, only to be let down in the end. Toxic materials like asbestos and lead paint aren't used in new homes. Your builder will probably provide a home warranty that'll cover major systems, too. Sometimes the whole home will be under warranty for ten years. So there's a peace-of-mind that comes with having a home built by a reputable builder. While building a home will probably be a more expensive option up-front, you may save money in the long run.

The verdict?
Making the decision between building or buying an already-existing home comes down to your budget and personal preference. Generally, the easier option is to buy an already-existing home. But if you have time to spare before moving, some budget room, and customization is valuable to you, definitely consider building. It's not as complicated as it may seem!

Ready to build?
Your first step is to get pre-approved for a mortgage. You really need an experienced mortgage adviser to help you through the building process if this is your first home. Let's see which loan options are best for you. Get started with a free pre-approval right now.