Article Excerpt
This isn't what we'd normally call "curb appeal", but these weird houses would definitely get your attention! Here are nine of the world's weirdest homes.
Owning a home gives you the freedom to create your own living space. If you want to live in a weird house, it's your property to do with as you wish — at least up to a certain point. If you have a homeowners' association, they may have something to say about anything too out of the ordinary.

Let's not worry about that for the moment, though. Instead, let's take a tour of some of the world's weirdest houses. These nine houses offer a broad view of the different ways a person can make their home stand out - whether it's by necessity, to make a statement, or to create art.

The Sand Dollar House
Austin, Texas
Let's begin close to home. Located near Lake Travis just outside of Austin, Texas, this house looks like a sand dollar or sea urchin when viewed from above. Architect John Covert Watson, who was one apprenticed to Frank Lloyd Wright, designed the home in 1979.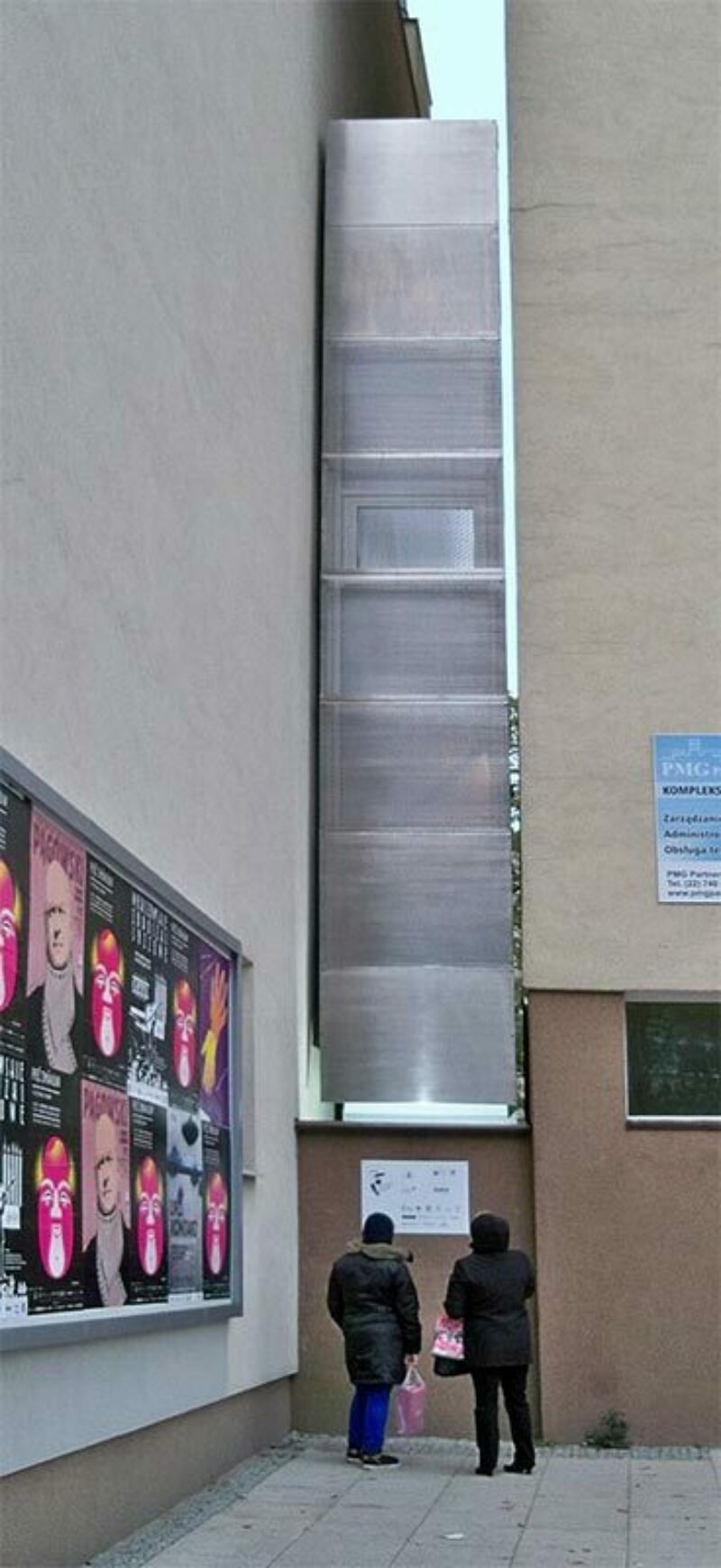 2. The Keret House
Warsaw, Poland
Called "the world's skinniest house," the Keret House sits in a narrow gap between two tall buildings. By "narrow," we mean that the house measures just over four feet at its widest point. Architect Jakub Szczesny first proposed the idea at an arts festival in 2009. Three years later, the house was completed. It now serves as a "temporary home for traveling writers."
Photo by Panek, via Wikimedia Commons
The Upside-Down House
Trassenheide, Germany
This house was the first house in Germany to be built completely upside-down. It was not the last, for whatever reason. Polish architects Klaudiusz Golos and Sebastian Mikiciuk built the house as part of a project known, in English, as "The World Upside Down."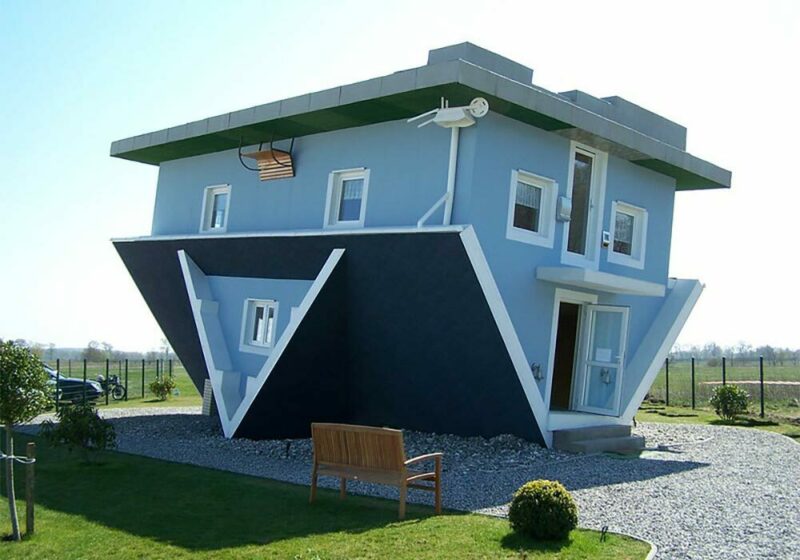 The Crocodile House
Abidjan, Ivory Coast
Ivorian artist Moussa Kalo designed this house, but he died only two months before construction was complete. His apprentice, Thierry Atta, saw that it was finished and moved into the home in 2008.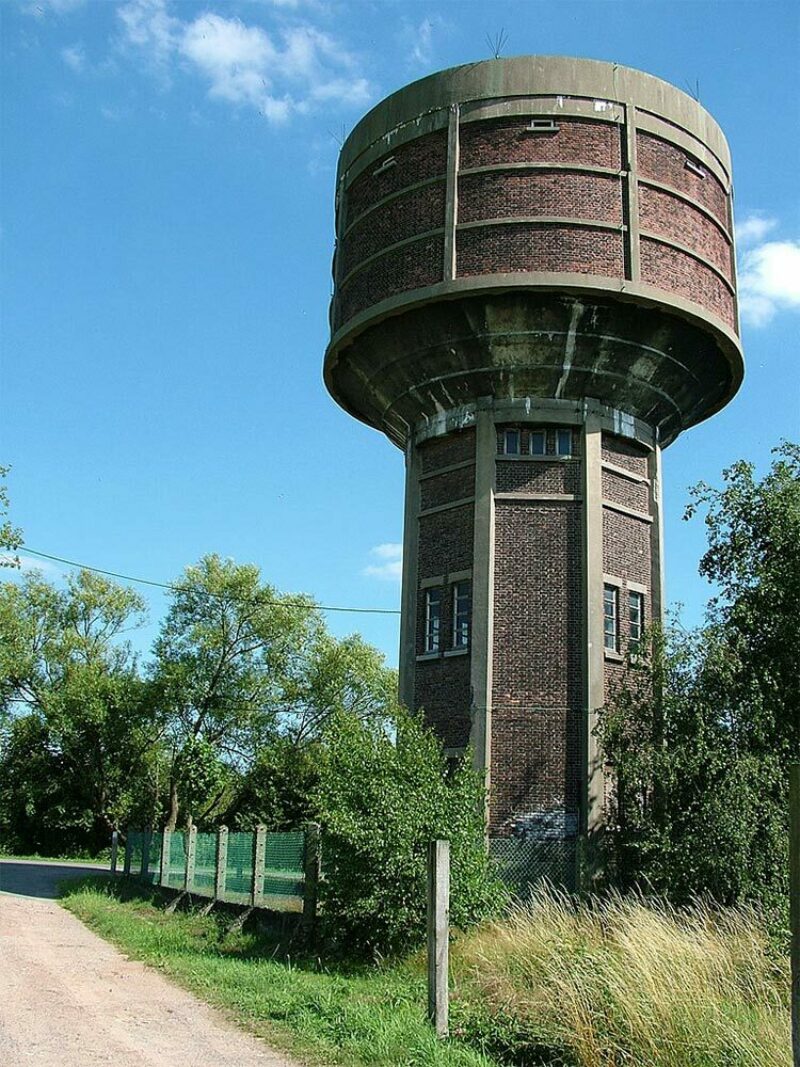 5. Old Water Tower
Steenokkerzeel, Belgium
Built sometime between 1938 and 1941, this water tower served its original purpose until the 1990s. It sat empty for years until architect Mauro Brigham and Bham Design Studio turned it into a single-family home.
Photo by Annabel, via Wikimedia Commons
The Egg House
Beijing, China
Questions about the affordability of major Chinese cities led architect Dai Haifei to create this tiny house, which measures just over six-and-a-half feet at its tallest point. The solar-powered house reportedly cost him $964 to build. It includes a bed, a water tank, and a table.

The Headington Shark House
Oxford, England
According to local lore, shortly after Bill Heine bought his home in 1986, he asked his friend, sculptor John Buckley, if he could "do something to liven it up." Buckley responded by creating a 25-foot fiberglass shark and dropping it from a crane through Heine's roof. They succeeded in making the home more interesting. They also set off a dispute with the Oxford city council that dragged on for years, but the interesting home won out in the end.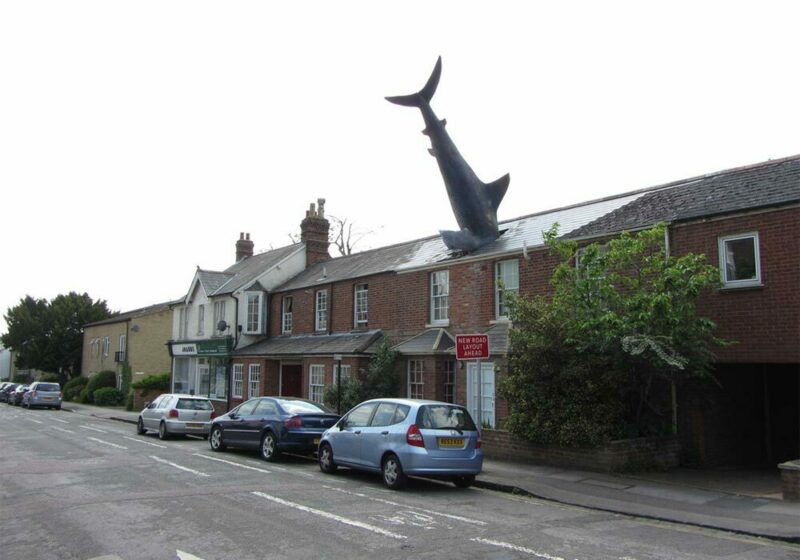 "Project Freedom"
Brookshire, Texas
Why build an unusual house when you can live in an airplane? Joe Axline of Brookshire, Texas, grew up watching "The Magician," a TV show about a crime-solving magician who flew from city to city in his airplane home. So in 2011, Joe started on his own aviation accommodations. Boasting a living room, office space, master suite, two other "bedrooms," and a full bathroom, as well as new flooring, a water well/sewer system, and waterproof electric wiring, the aircraft gives Joe and his children a fun and unique place to call home. Joe plans to expand his "Project Freedom" to include an additional renovated plane that will house a home theater, a music room, and an arts and crafts room.
The Underground City
Coober Pedy, Australia
Coober Pedy, located in the Outback of South Australia, once served as a filming location for Mad Max: Beyond Thunderdome. The town formed around an opal mine in the early 20th century, and residents quickly learned that the best way to escape the intense heat was to build down. More than half of the town's population lives underground, mostly in dugouts built into the hills.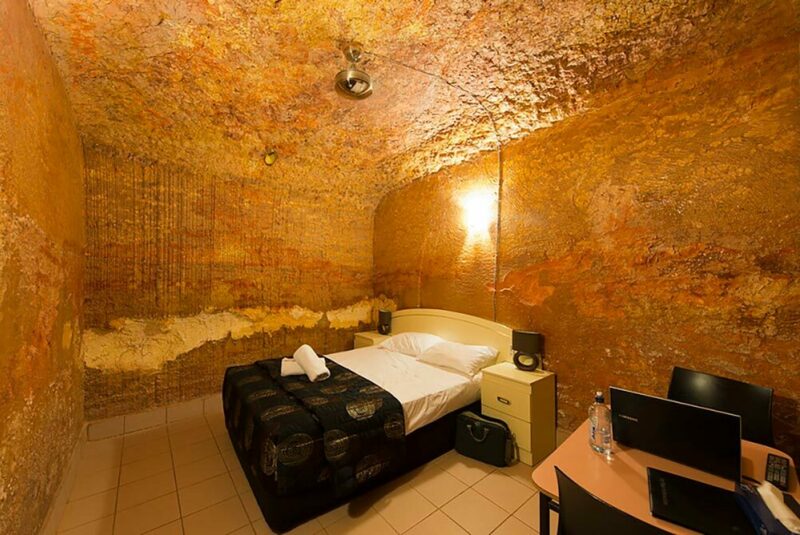 Get started on your own home!
Are you looking to buy an unusual home, or are you thinking about making the home where you live now a bit weirder? In either case, the Wood Group of Fairway is here to help with your home mortgage needs. Contact us today to get started on your free pre-approval.