Article Excerpt
Fairway Independent Mortgage Corporation pushed its way into the top 5 US mortgage lenders with over $65 billion in 2020 funded loans. What's responsible for propelling us to the top?
In October of 1996, Fairway Independent Mortgage Corporation (FIMC) funded their very first loan. In 2001, they funded one billion dollars in loans for their borrowers. By 2009, they'd added five hundred team members. The growth continued bit by bit over for the preceding ten years when in 2011, they hit $3.6 billion in funded loans for that single year.
Fairway closed 2020 with $65.785 billion in loan volume. That's nearly 65 times their volume in 2001 - enough to purchase about 242,000 average American homes. Over 10,000 team members in 700+ locations across the country help our homebuyers realize the American dream.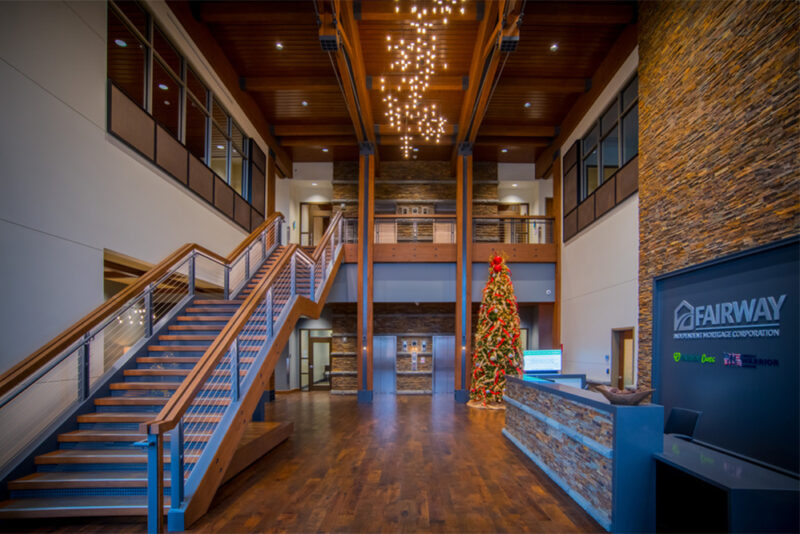 Fairway's corporate office in Madison, Wisconsin
But in March of 2021, Fairway more than doubled its 2011's annual volume: $7,347,000,000 in funded loans in a single month. That amounts to an average of $237 million going out to our homebuyers and refinancing customers every day in March!
Elite Company: America's 5th-Largest Mortgage Lender
While Quicken Loans, Wells Fargo, and Chase are among household names for mortgage lenders, Fairway is quickly approaching.
HMDA data from 2019 collected statistics from 5,500 mortgage lenders in the United States. The data reveals Fairway as America's fifth-largest mortgage lender, right behind Chase and Wells Fargo. Chase funded 168,000 loans while Fairway finished with 147,000.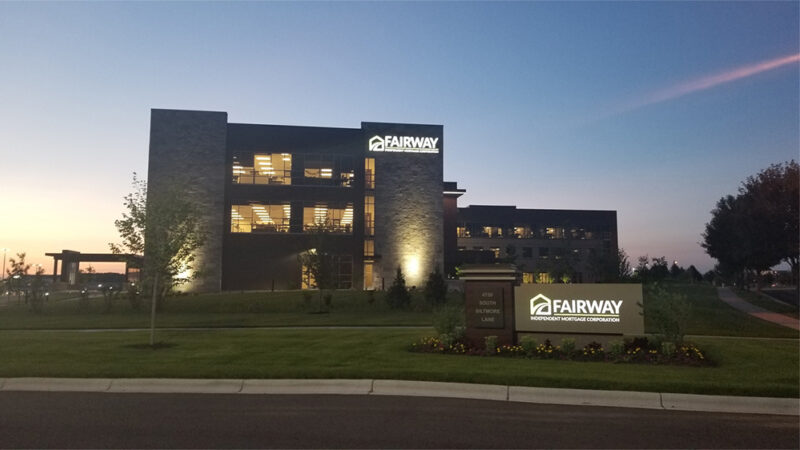 Fairway's corporate office in Carrollton, Texas

Banks vs. Non-banks
2010's top three banks - Wells Fargo, Bank of America, and Chase - originated 56% of all mortgages. Now, non-bank lenders have burrowed their way into the market share. In 2019, the top five lenders accounted for 37% of all mortgages. One reason may be that non-banks have more flexible underwriting requirements. This fact may be reflected in the low- or moderate-income (LMI) borrower loan statistics for 2019. Fairway ranks number three, with nearly 30,000 LMI loan originations.
Low- or Moderate-Income Borrower Originations
United Shore Financial Services: 45,752
Quicken Loans: 37,252
Fairway Independent Mortgage: 29,986
Caliber Home Loans: 21,371
Wells Fargo: 17,024
2020's Home Purchase Boom
2020 was quite a year - and in many ways, it doesn't feel like it's over yet. One of the most remarkable economic impacts from COVID-19 was mortgage interest rates. They hit all-time lows at several points throughout the year with 30-year fixed rates plummeting into the 2's.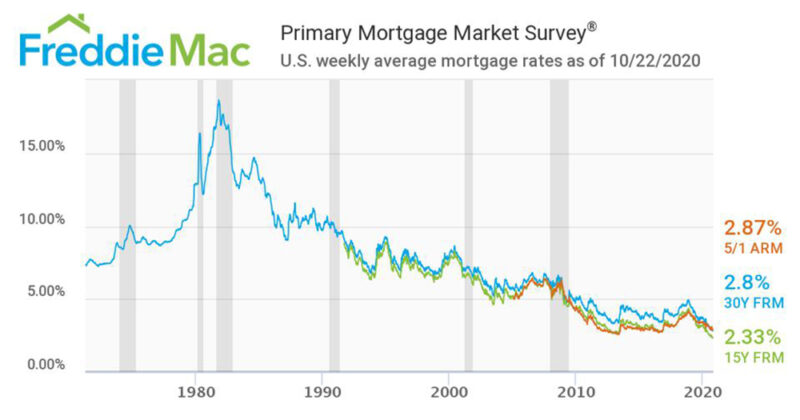 By December 2020, home purchase mortgage applications were 28% higher than the year prior. Much of this boom is attributed to low rates - despite the highest unemployment rate since World War II. Diana Olick, CNBC's real estate correspondent, reasons that "Low mortgage rates are not only giving buyers emotional incentive, they're also giving them more purchasing power, and helping to inflate prices."
Low mortgage rates are not only giving buyers emotional incentive, they're also giving them more purchasing power, and helping to inflate prices.
2020's Refi Boom
Continuing into February 2021, demand for mortgage refinances was 59% higher than the year previous - right before the first round of national COVID-19 lockdowns began. Homeowners are wise to take advantage of a low rate environment, setting themselves up for savings in the thousands of dollars.
We can't wait to see the next set of comparison data between lenders for 2020!

Beyond the Numbers
Internal cohesion
While we're proud of our journey to the top of the lender pack along the likes of Chase and Wells Fargo, the numbers aren't our main focus. Fairway has kept to its internal mantra for its teammates: faith, family, Fairway - in that order. In 2020, National Mortgage News selected Fairway as the "best mortgage company to work for." When our teammates are happy, our borrowers are even happier.
Unusually superior service
Unfortunately, some homebuyers think of the mortgage process as a bland, frustrating, and "take-you-ticket-and-move-on" kind of experience.
The Wood Group of Fairway is different. We consider your loan as our very own. Buying a home is a big deal - you're trusting us to pass the right batons at the right time all the way through closing day. We want to see you with a new pair of keys just as much as you do.


Our borrowers consistently remark on the same aspects of their experience with us. Here are some sentiments we see repeated every day in our borrower's reviews:

"Easiest and fasted closing we ever had." - Michael W., Harker Heights, TX
"They made buying my first home seem so easy and actually enjoyable!! I didn't spend much time being stressed about anything because they kept me so updated throughout the whole process and answered my questions so quickly." - Jasmine V., Killeen, TX
"Purchasing a home and can be so stressful and he made us feel like we had a friend in our corner the entire time. Hands down the best experience we have ever had with a lender/broker..." - Heather T., Houston TX
"Quick responses to questions. Impeccable customer service." - Kelli W., Belton, TX
"Everyone at Fairway was super responsive to our questions and requests. Professionalism, quality and attention to detail was outstanding." - Sam N., Spring, TX
"The entire process was so much easier than I anticipated!" - Lisa S., Bryan, TX
Read thousands of reviews across all Texas locations
Reviews
The full suite of loan options
Every single borrower is unique. There are specific mortgage programs for veterans, rural-area buyers, first-time buyers, zero-down borrowers, and even teachers and first-responders. Down payment assistance programs are also available.
As a unique borrower, you deserve a mix of technology and real, human help. Although a slogan like "type, click, mortgage" sounds straightforward enough, having a personal touch to the experience can make all the difference.

Get started on your free pre-approval!
Find out why hundreds of thousands of homebuyers choose Fairway. It takes about 90 seconds for an experienced loan officer to receive your information and begin the path to homeownership! Get started on your free pre-approval now.